Sometimes you may need to change information on multiple patients in bulk, a search and change can help reduce the time you spend performing this.
Please Note: It is essential you read all warning messages and perform all required tasks, including backups prior to performing ANY search and change.
Note: A backup is not required for all search and change types from EXACT 13.846.
To help you understand if a search and change is the option you need, you first need to know what options are available to be changed by this feature. The following list is available to you within your practice.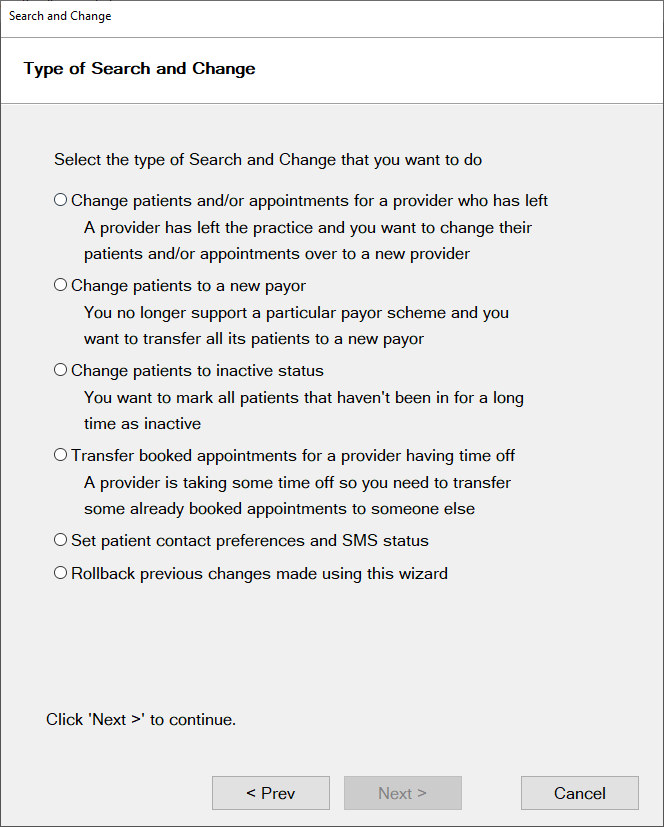 Change patients and/or appointments for a provider who has left
This option is perfect for when you need to change all the patients of one provider to another and/or move their appointments to a different provider.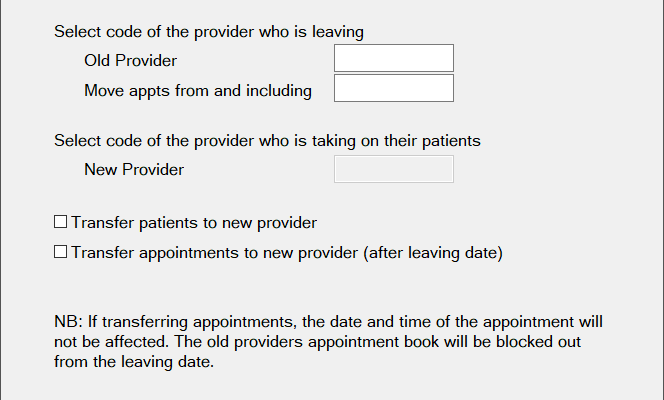 Change patients to a new payor
When moving a bulk number of patients to a different payor, this option can be used with the additional option of only moving the patients of one selected provider.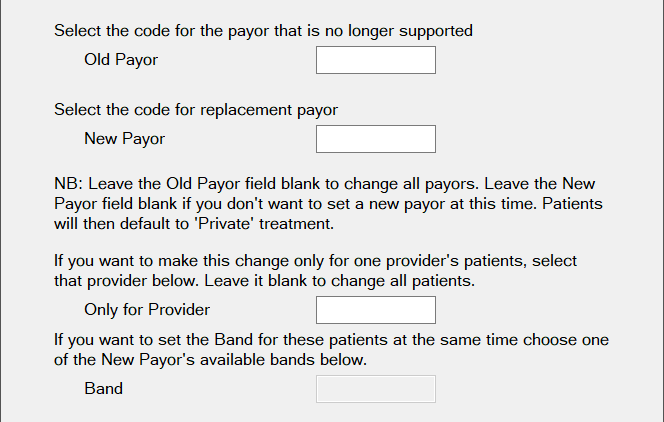 Change patients to inactive status
Used when making patients who have not attended the practice since X date inactive to get a clearer idea of your active patients.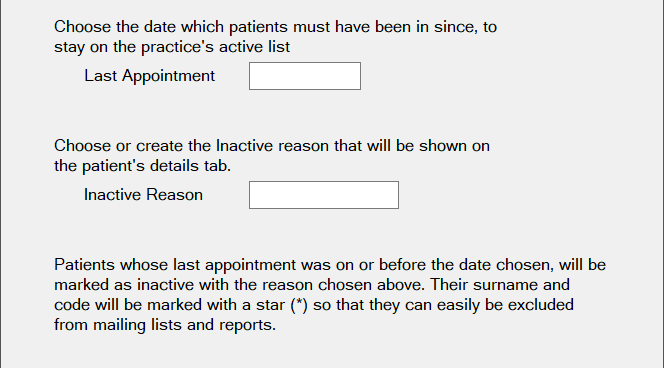 Transfer booked appointments for a provider having time off
If a provider is having a prolonged period of time off, for sickness or maternity/paternity or other, this option can be used to move all of the selected providers patients to a new provider within a selected date range.
Tip: If a temporary staff member is being employed during this period, add them to EXACT prior to performing the search and change.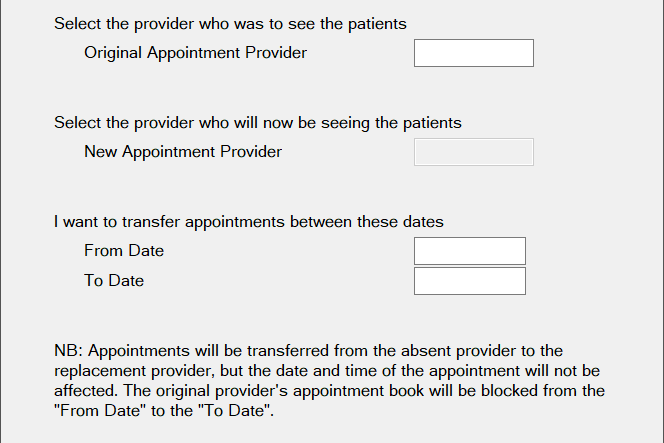 Set patient contact preferences and SMS status
This option allows you to change the contact preferences and SMS status of selection of your patients.
Select this option to be able to change the following patient contact preference or SMS statuses.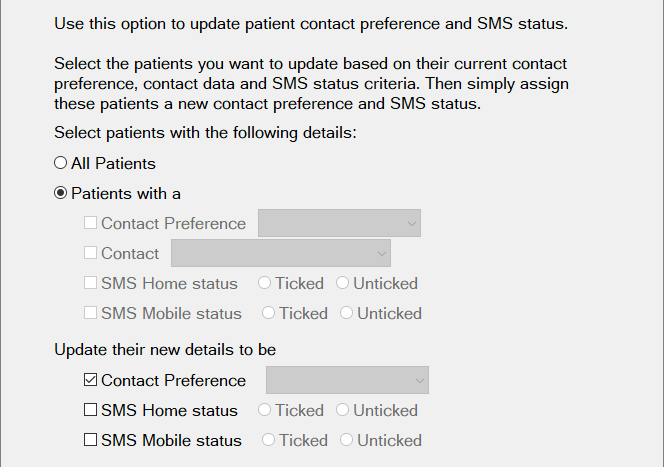 Rollback previous changes made using this wizard
Please refer to the dedicated Rolling back a search and change help article.