Instant Message Windows Notifications
You can choose for Instant Messages to open in EXACT in 2 ways. Firstly by opening in EXACT as a popup but some have described this as intrusive and distracting when doing important things such as taking an X-ray. The second option is to have it as a Windows Notification, appearing more discreetly.
Windows 10 users can now have their messages arrive as Notifications. If notifications are turned on in Windows, then arriving messages will be shown as a notification pop-up

Clicking on the notification will open the Message in EXACT. If the notification disappears before it is clicked on, it will go into the notification centre where it can be clicked on to open the message.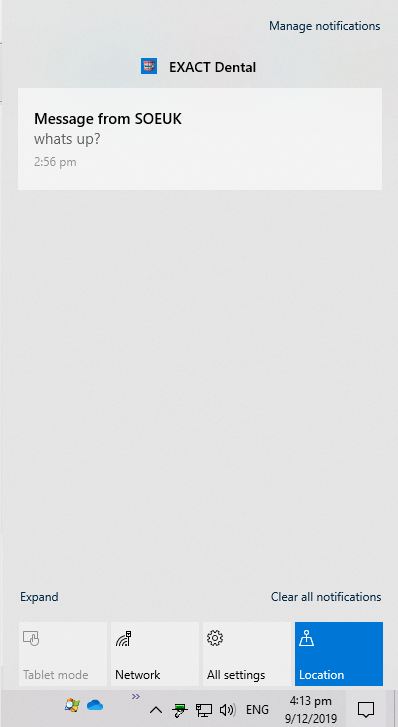 EXACT needs to be open for this to function, so if a message is clicked whilst EXACT is closed, then the login window will be brought up. To open the message, click again in the notification centre once login in as the correct user.
Notifications for EXACT can be turned on and off, in Windows using the normal methods. Make sure that notifications are on, and that they are enabled for EXACT

Select the Start button, and then select Settings

Go to System > Notifications & actions.

Scroll down past Get notifications from these apps and set EXACT Dental to Off.
If you would prefer to use the old Instant Message style of notifications for all users then log in as an administrator user then go to Configure, Setting. Search in the bottom left corner for "instant messaging.use toasts where possible". Change this setting to 0 and press OK

Panic messages will bypass the notifications and appear in the main window, regardless of whether notifications are enabled or not. They are important and we want users to pay attention to them straight away.
Troubleshooting:
This happens when there are instances of Exact running in the Background Processes of Task Manager. See the screenshots below: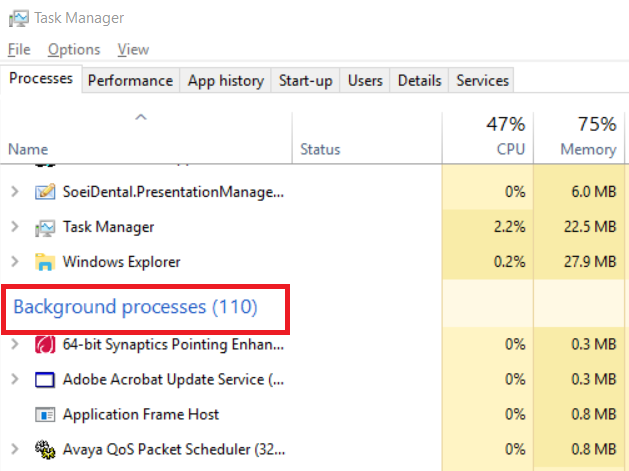 To resolve the issue, end all instances of dental.exe in Background Processes.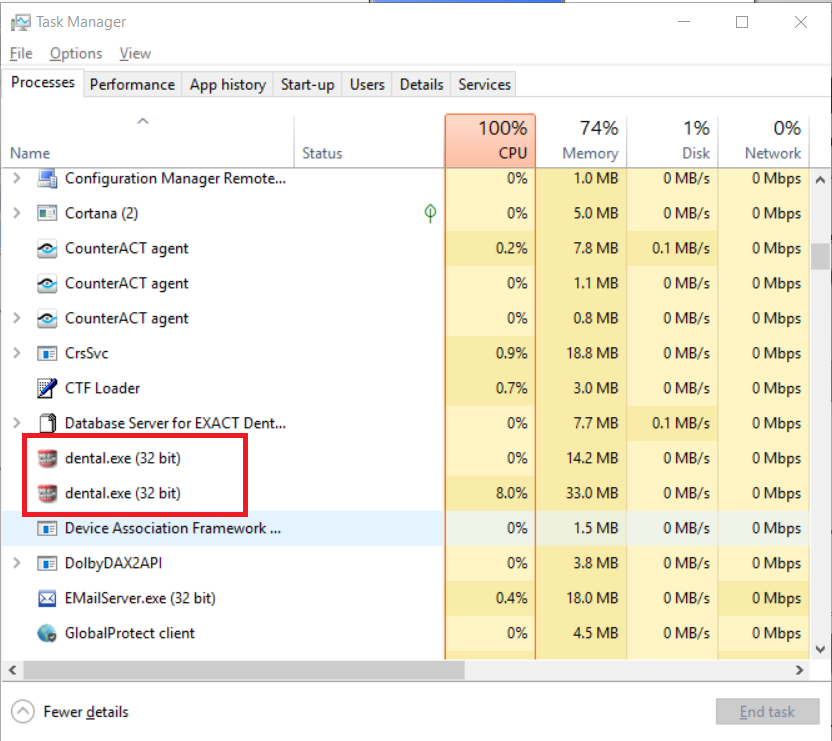 Instant messages should now open when selecting the windows notification alert.