Enable/Disable Single Screen Perio
Single Screen Perio Charting can be set per user and the instructions below show how to either enable or disable the feature.
1. As a user go to Configure->User Settings.
2. Select the user you want to enable or disable this feature.
3. Tick or untick 'Use Single Screen Perio'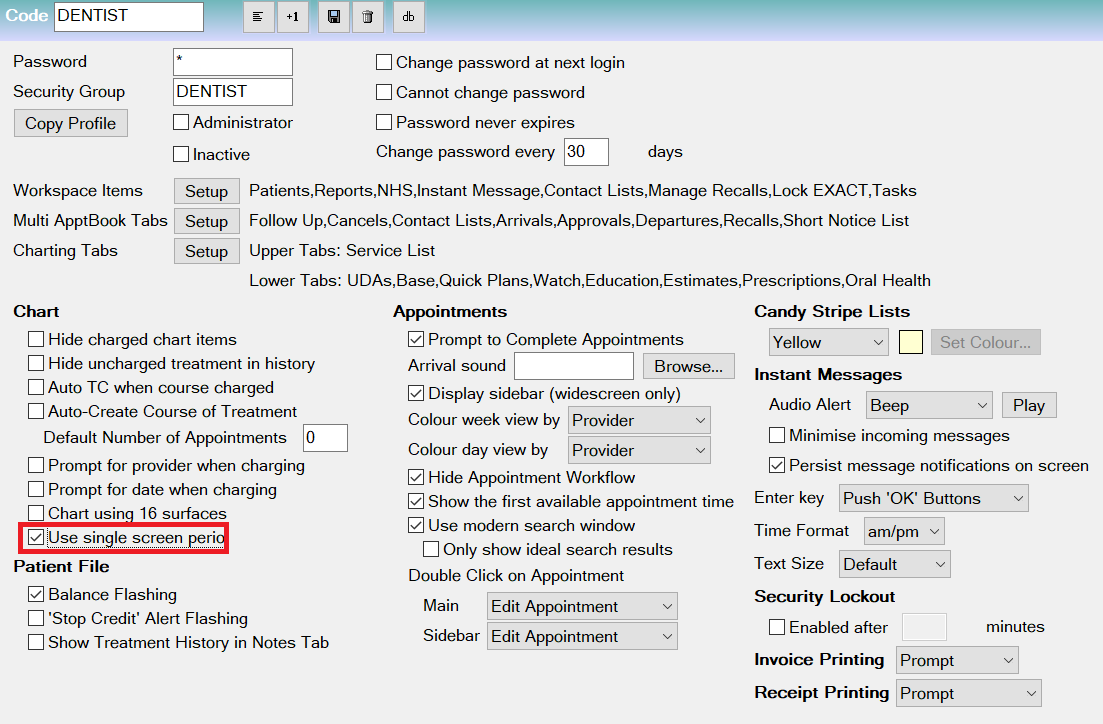 If this option is greyed out please contact the support team who will need a run a process to enable its use.
Related Articles: