Setting up an EXACT network backup via EXACT scheduler
EXACT has the functionality to automatically trigger a network backup (not via external backup software) on a specific day and time by using the EXACT scheduler.
Please Note: Although this can be configured to automatically run, we advise you regularly check this has been actioned without any issues. Operating your practice without regularly backing up your data could cause significant remifications if an error were to occur.
Configuring your automatic Network backup
Configure your network backup as per the help article Configuring a network backup.
Once configured, close EXACT to confirm the backup will run.

Select Yes when prompted to perform the backup
You can choose to let the backup run or cancel to continue with this setup

Log into EXACT
Go to File - Scheduler.
Select Create New Event.

Select Other
Select Network Backup
Click Next until you reach Select the repeat cycle of the event
Select the option that best suits your practice setup
We advise for Weekly with multiple days selected to create regular backups which will reduce data loss in the event of a crisis
Once you have selected Weekly, the Time field will become available, enter a time of day that no users will be logged into EXACT and there are no other systems/software operational, for example, anti-virus scans
Click Finish to save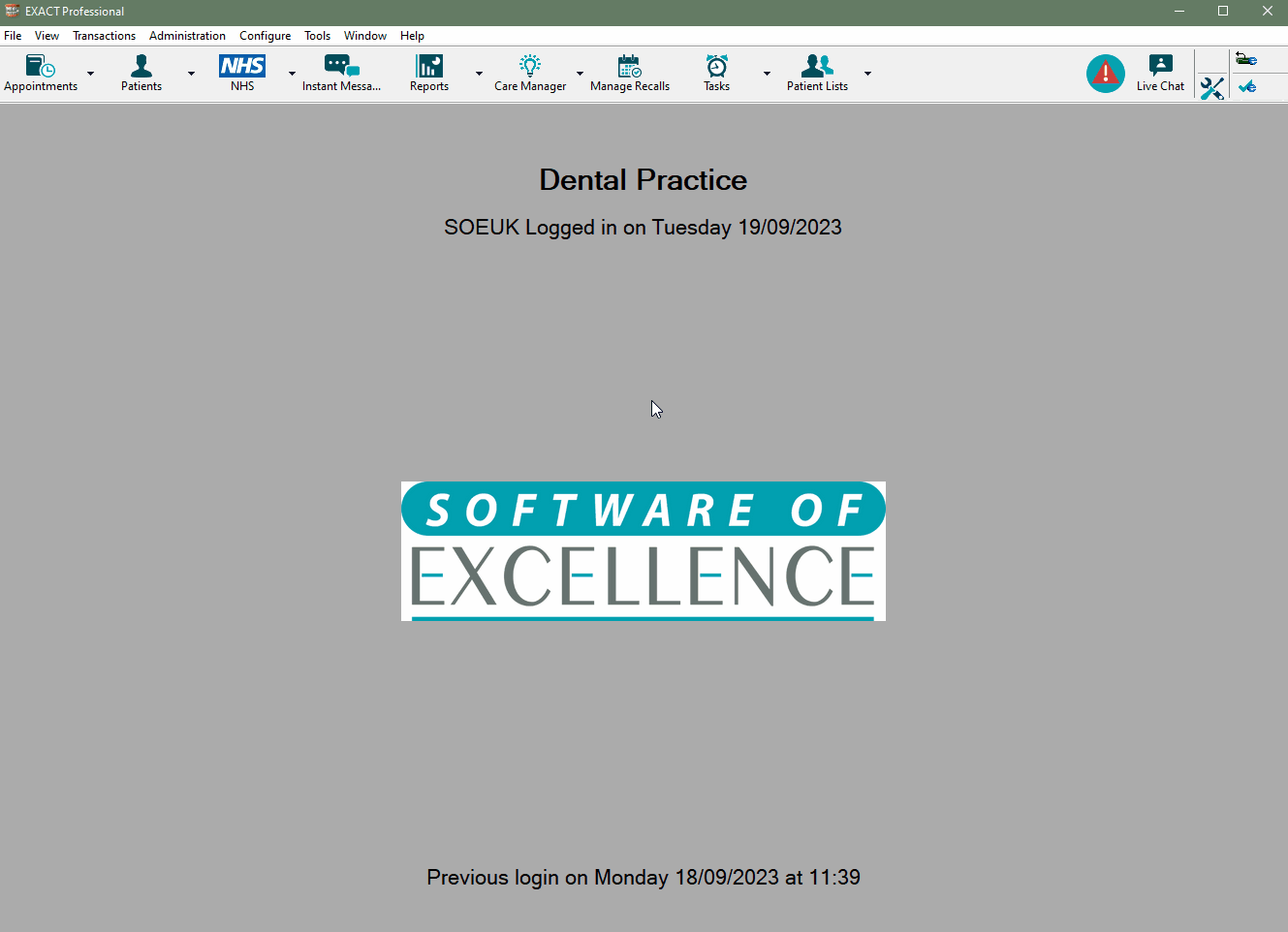 Backup location
The location you are backing up to will need Windows permissions to write to the folder, if you have any errors regarding this please complete the following steps.
Locate the backup folder.
Right-click the backup folder (i.e C:\DataBkup)

Go to Properties
Under Security click edit
Highlight users then tick the full control box to make sure all windows users can read/write to that folder