Requesting a Prior Approval (NHS Scotland)
Complete section 'cards' on PA Request before sending to NHS
Once a PA request is sent from EXACT to Connect, the default status is 'Saved'. You must now complete (and Save) each section on PA request. Each section represents data the NHS requires for a Prior Approval application.
User can scroll up and down through the "cards" or directly access a section by clicking section title on the right hand menu.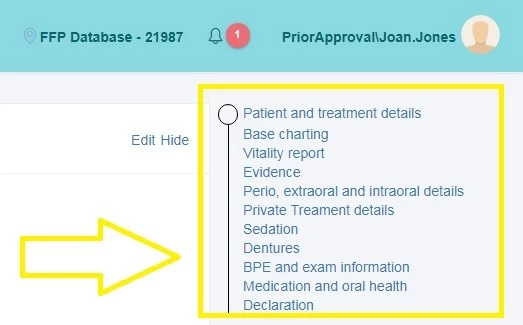 Each section has 'Edit Hide' (or 'Edit Show') buttons.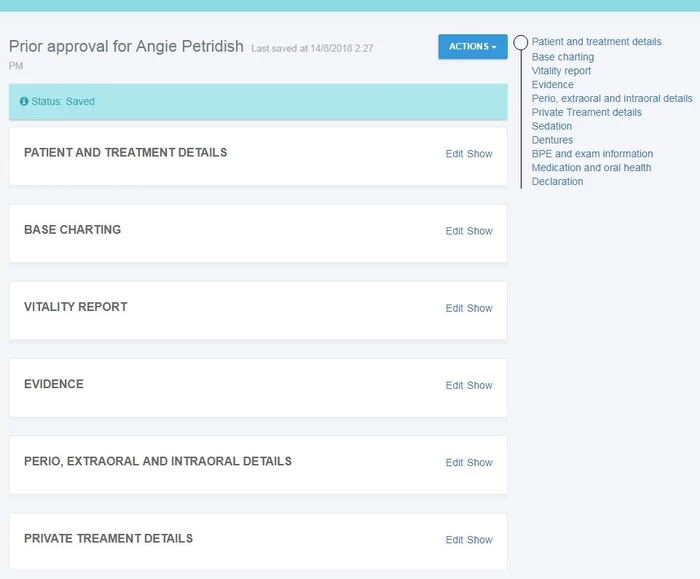 Actions menu
When all the required answers have been completed you can then choose Action and Send on top of PA request page. PA requests remain in a 'Saved' state until you are ready to send the completed application to NHS.
You can 'request a cancellation', 'request review if declined' or 'delete a PA request' - depending on its current Status.
If all required answers have been completed on a PA request; you will be able to Send.
If a response received for a submitted PA request where request is now Active or in Error; you will be able to submit a Request Cancellation.
If a PA request was approved for a Course of Treatment for a Provider (Provider A), then another Provider (Provider B) is continuing with a new Course of Treatment (for same patient); you will be able to submit a Request re-approval for continuation case.
If a PA request was Declined; ou will be able to submit a Request review if declined.
If a PA request has NOT yet been sent to NHS; only then can it be Deleted.


If you attempt to Send a Prior Approval before completing the required answers, a 'Validation Error' warning displays with text of any missing requirements.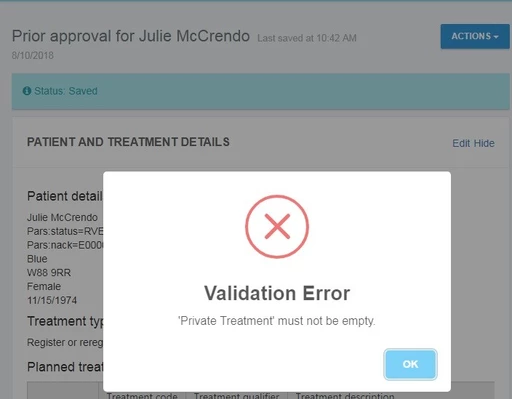 You must go back and complete the requirements notes with red asterisks. As shown above, user must complete 'Private Treatment' section.
After completing the required notes and sending the Prior Approval, a 'Saved Successfully' message displays for a few seconds on lower right.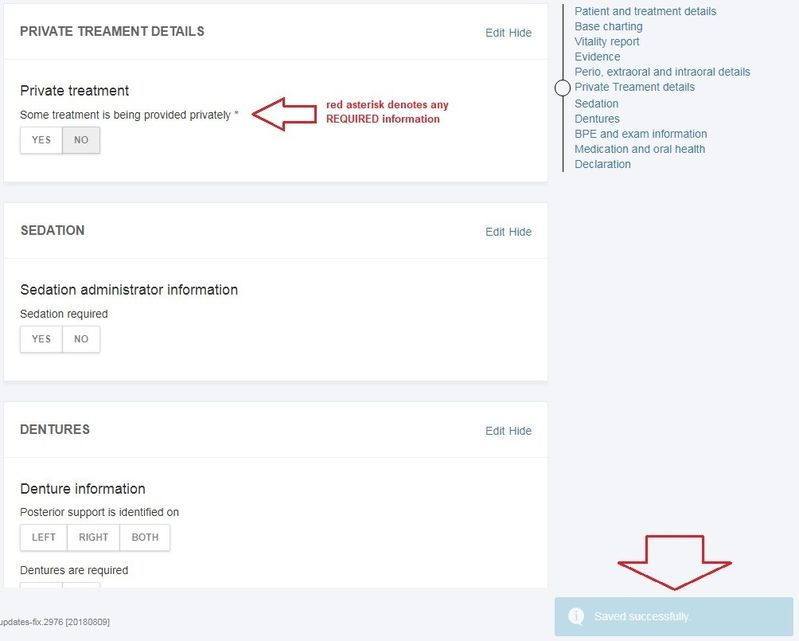 Base Charting
Please watch the video below which details how to base chart for a Prior Approval
Base Charting - Supernumerary
Some patients may have Base Charting on Supernumerary teeth. Choosing 'Add Supernumerary' button brings up window with Tooth Number and number choices 1-8 as depicted below:

fter choosing Tooth number and number, choose Confirm. Another window with Annotation and drop down choices appear. Choose the annotation then Add EG: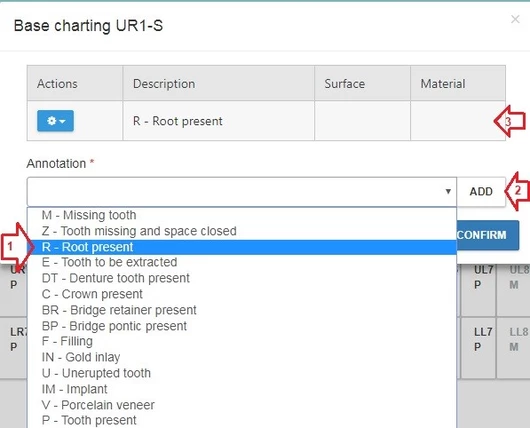 After choose Add, you will see a small Supernumerary list window appear on Base charting. These details will be sent as part of Base Charting data EG: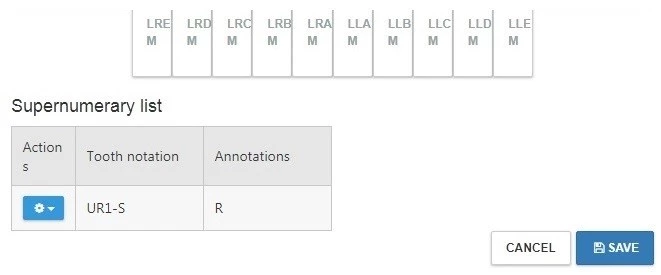 Vitality Report
The next section is to complete is the Vitality Report. It is optional. If you wish to include this information, you can Edit this section and choose Yes.

If you choose Yes, a grid appears by tooth number EG: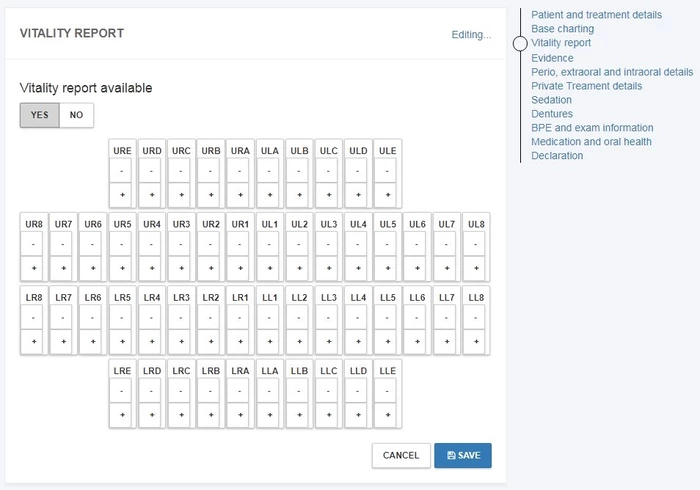 Click any of the '-' or '+' symbols to add data which will be sent to NHS. Choose Save when complete: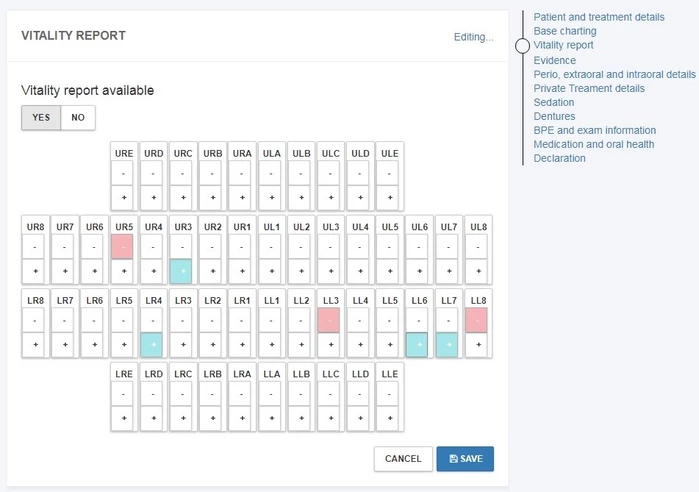 Declaration
The last section is 'Declaration' and is required. Information (from planned COT) sent from EXACT into Connect will be displayed for 'Acceptance date and claiming dentist' and 'Signee on acceptance' (EG 'Patient' ) as seen below.
User will need to edit and tick 'Declaration' and any (optional) 'Observation details':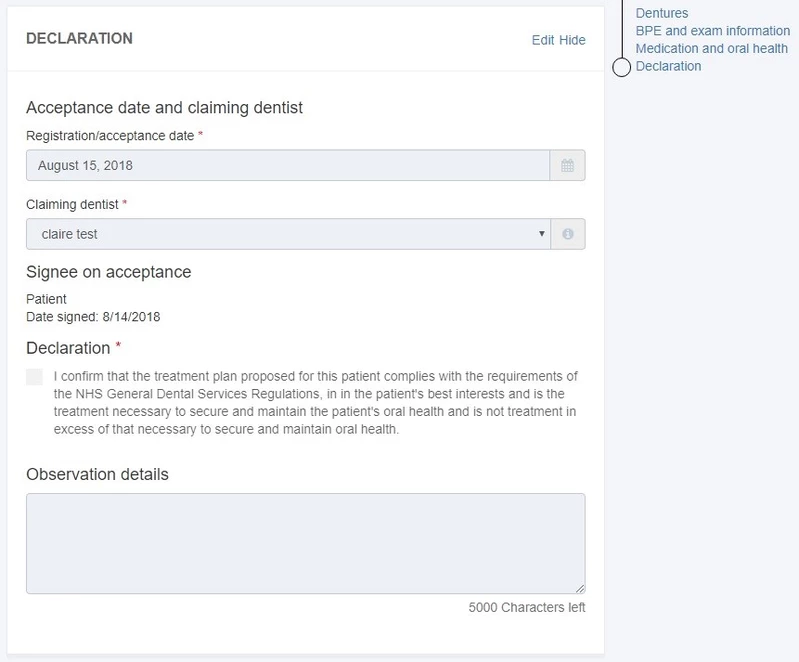 Note: the 'Signee on acceptance' section will either show 'Patient' (as above) or 'Representative' name EG:

If you want to change defaulted 'Registration/acceptance date', choosing the calendar brings up a date selector:
You can change defaulted 'Claiming dentist': below shows a) left mouse over the 'i' button brings up an informational tool tip "If the provider you need is not in the drop down, please ensure they are setup in SOE Connect correctly and they have a NHS provider number assigned" and below that b) available providers from the drop down: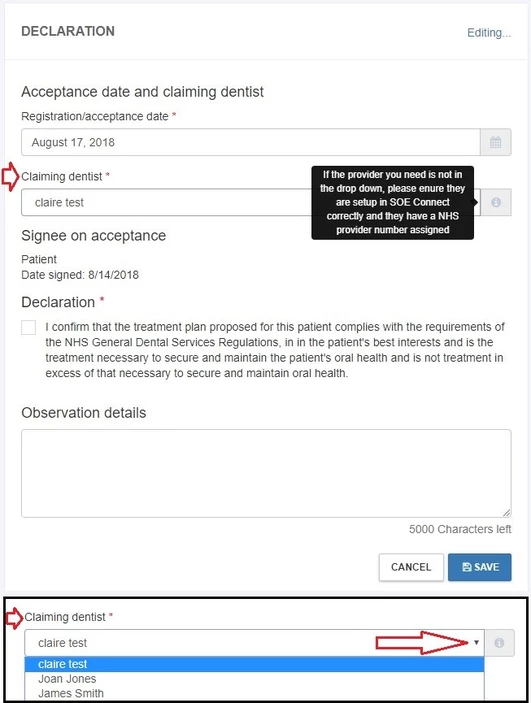 Send completed PA request to NHS
A Provider Pin prompt will appear after completing the required answers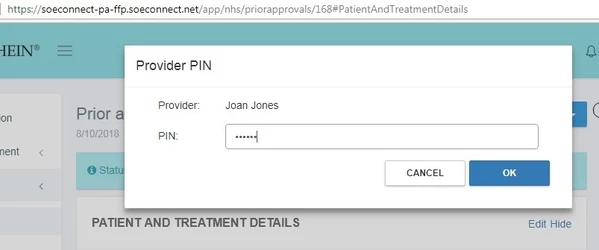 A PA request will most likely then be returned from NHS in a "Waiting" status -> for example "Status: Validated awaiting review" EG: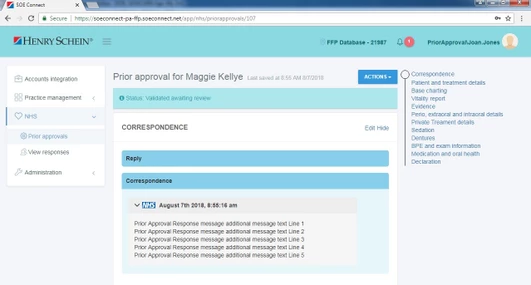 If the NHS approves the Prior Approval, a response will be sent back with "Status: Approved" EG