Editing & Deleting Services
Edit a Service Item
You can edit Service Items from the Configure > Services : List Service Items screen or by means of the right-click menu in the Chart tab.
Select Configure > Services to open the List Service Items screen.

Locate and double-click the Service Item, or

Highlight the Service in the List Service Items screen and then either

Right-click and select Edit, or

Select the Edit button at the bottom right

The Edit Service Item window displays.

Edit the header information and each tab as required, then click the OK button to save the changes.
This window will give you access to all the areas you require with the addition of prices and auto service notes, which are located under the tabs at the top of the window.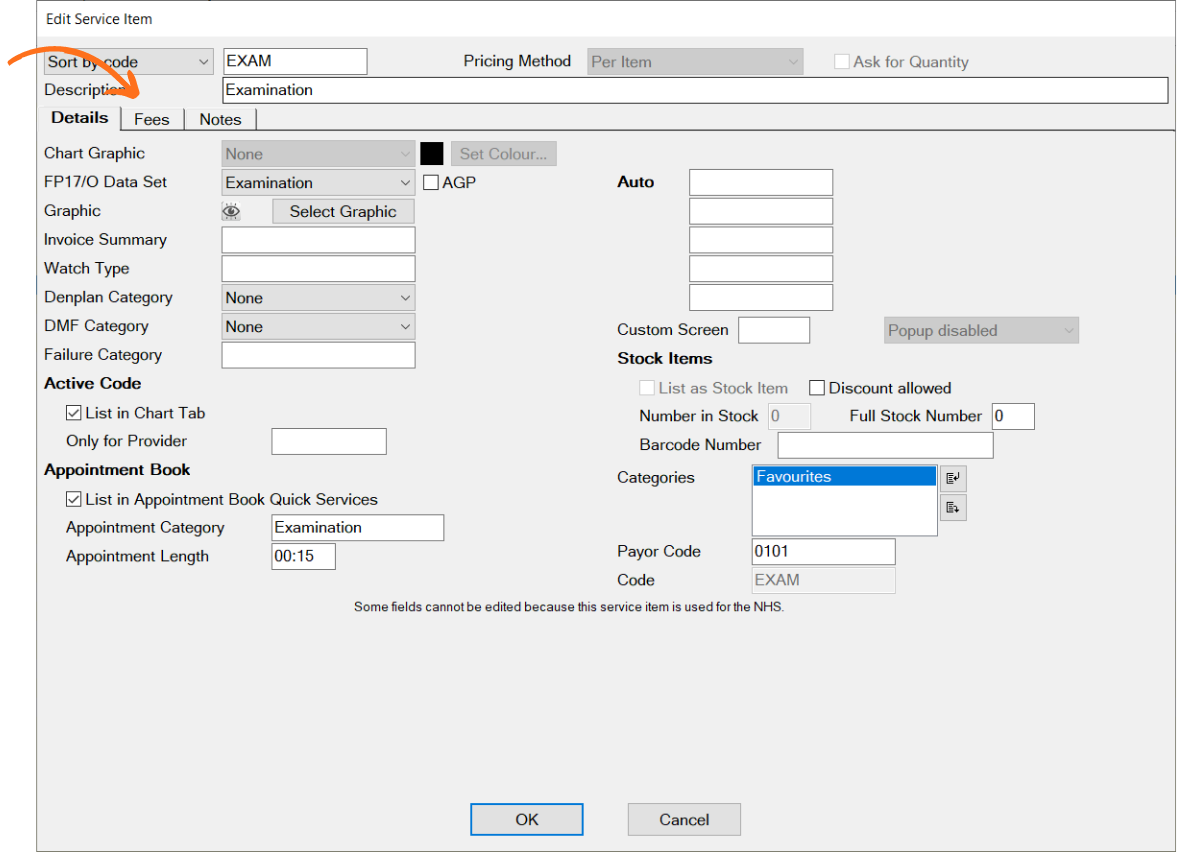 The price is set via Price 2 (Default)

Deleting a Service
Deleting a Service should be undertaken only when the following criteria are met:
It is a Service that the practice neither provides nor intends to provide

The practice is not new and the Service has never been used.
If these criteria are not met, instead of deleting the Service remove the tick from the 'List Service Items window' in either the 'List Service Items' window (below) or the 'Edit Service Item' window by unticking "List in Chart Tab":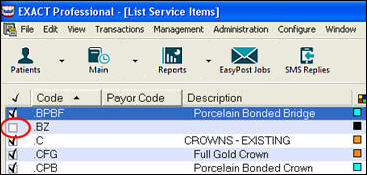 Un-ticking the Service will remove the Service from the list of Services on the right hand side of the Chart Tab which will prevent this Service being used again in the future.
To Delete a Service:
If the above criteria have been met and it is still decided to delete a Service:
Highlight the Service by clicking on it once.

Click the bin button on the bottom right-hand side of the screen.

A prompt will appear to confirm the deletion. Click 'Yes' to permanently delete the selected Service, or click 'No' to return to the 'List Service Items' window.

Note: It is not possible to delete a service that has previously been used.
Related Articles: