Quickly and accurately populate patient addresses.

Reduce data entry errors.

Speed address entry.

Increase EasyPost delivery efficiency.
Address Lookup enables you to quickly and accurately populate patient addresses in the patient file based on partial address data, i.e postcode.
This is a web-based solution so the information is always current. An Internet connection is required when using this feature.

The Address Lookup (also referred to as "Postcode Finder") feature can be obtained by speaking with your regional SOE Team.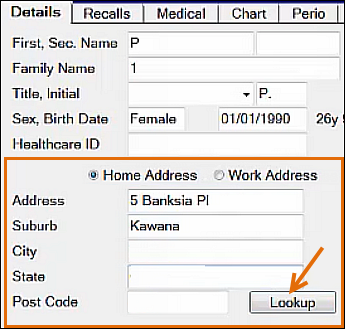 Populate the address fields with at least the minimal dataset required:

Address, Suburb, State or Postcode etc (you can fill in more than one field if you wish)
Click the

Lookup

button. Select the correct address from the Lookup Address list and then click the

Select

button
EXACT populates the address fields in the patient file.
Select the

Save

button in the top toolbar.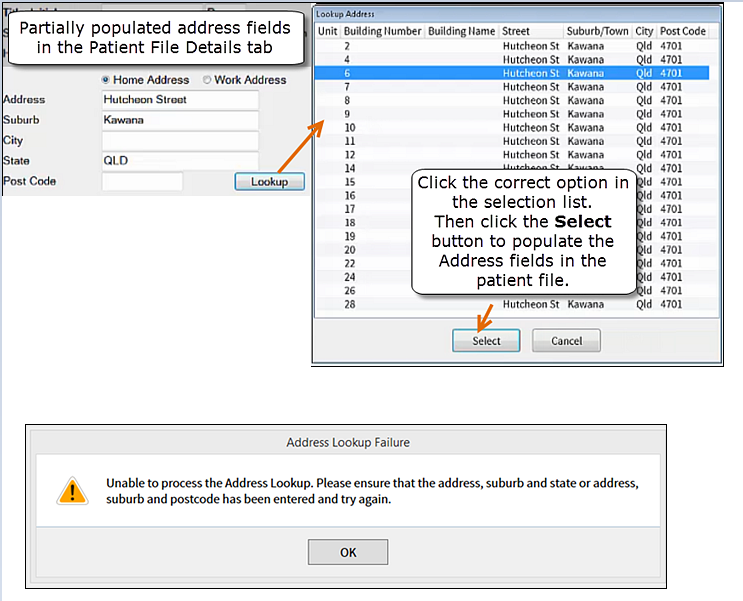 Troubleshooting
In general when no addresses are found:

If EXACT does not get a response within 30 seconds a failure notification displays:

Please make sure your EXACT server's internet connection is working and that the Date/Time are correct.
Make sure the server firewall allows ports 8200 & 8250 TCP Inbound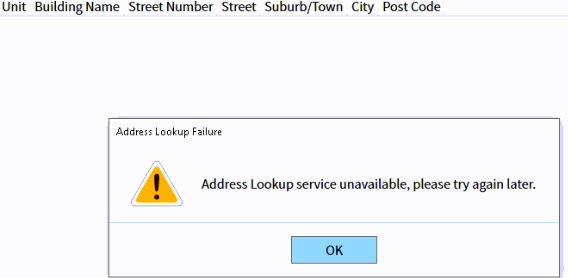 Enable this daylight saving setting in order for the software to either add an hour to the current time or not otherwise it incorrectly thinks the time is an hour out. The server machine needs to be within 5 minutes of the actual current time for Address Finder to function correctly.