Paymentsense / Dojo Troubleshooting
Unauthenticated error message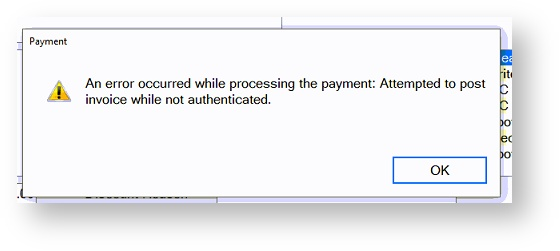 This error is shown when the user is not authenticated through Connect at the time when this message is displayed. Possible scenarios:
If the User has logged in via EXACT/Connect, the authentication token may have timed out after 12 hours of leaving EXACT open. Log out and back into EXACT and try again
The user used the old EXACT login credentials (not authenticated through Connect) and tries to process a payment that requires Pay, as the user is not connected through Connect, they won't have access to the payment feature. Solution: re-login to EXACT using Connect credentials.
Greyed out "RESET TERMINAL" button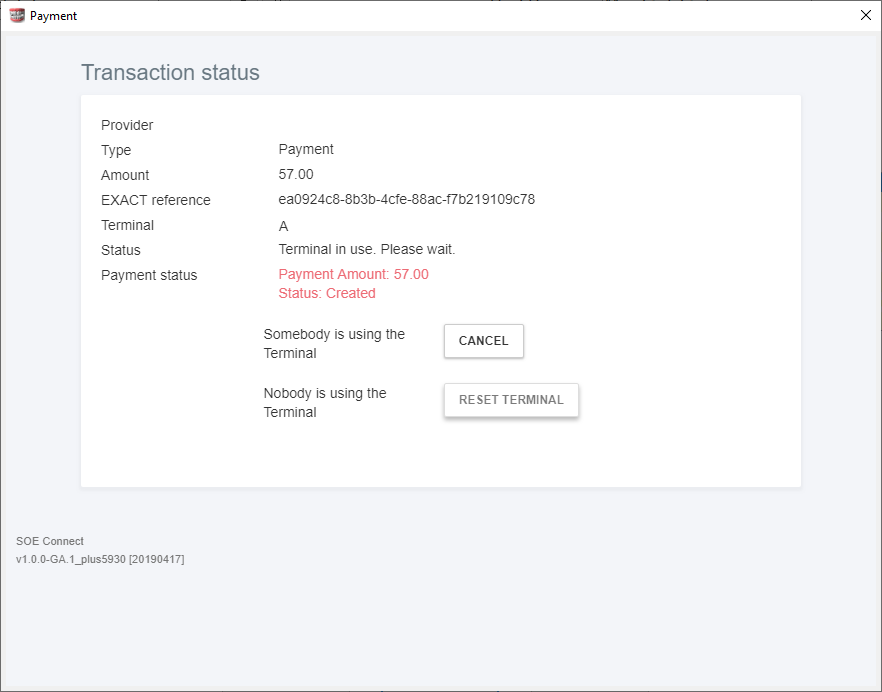 Only users who have the "manage terminals" permission on their Connect account enabled have the ability to
perform terminal related actions including "reset terminal". (This permission is off by default so as to prevent non-authorized users from overriding live transactions).
Solution:
Have a user with Admin user role permissions login and perform the Reset terminal.
Check the "manage terminals" permission for the user, this user will now have this button enabled as well as other terminal related functionalities (activation etc.).
(Note: If you do not have a user with Admin access, please contact SOE support to configure this for you)