Booking Planned Treatment from the To Depart Bar
For appointment booking from the departure bar to work effectively, the dentist needs to have made sure they have set the details of the appointment prior to the patient being passed back to reception.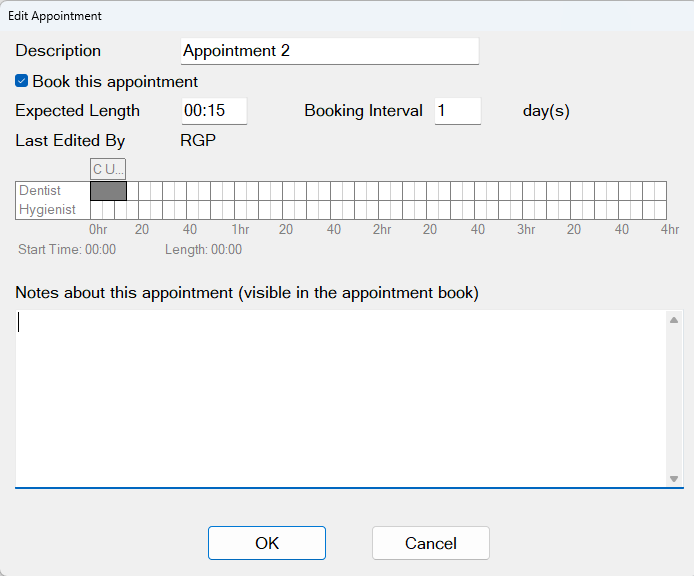 Booking Planned Appointments - Drag & Drop, Select the First Available option or Search.
Drag & Drop
Locate a suitable time and then drag and drop the appointment:

First available time
Click the "First available time" hyperlink to display the first available time based on the booking interval specified by the Provider (7 days in this case), and the density of bookings during that period.

Search
Click the Search icon to display the Appointment Time Search

(These search results are already populated with the appointment details and booking interval specified by the provider.)

Edit the date/time filters if necessary and then click the Book button to book the appointment directly from this search window as per current EXACT functionality.
See: Appointment Search
To Edit the appointment
Click the Appointment hyperlink to open the Edit Appointment window: