Collecting Contact Consent On Departure
If Contact Consent has not been gathered on arrival then you have second chance on departure.
Click the link in the Departure Task List to open the Preferences to Contact Patient window: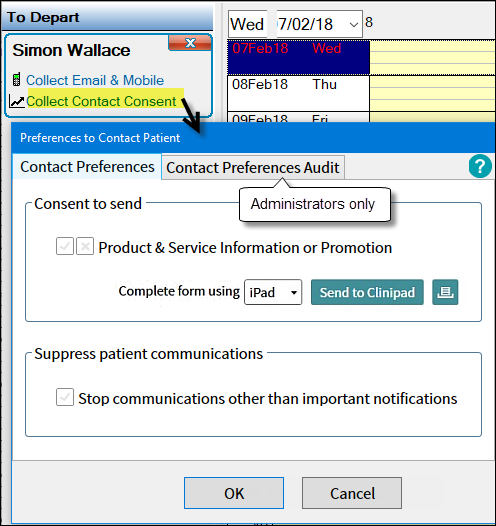 Question the patient and click the buttons accordingly. You can also use the "Send to CliniPad" option to send it to a tablet device for them to complete.
Example: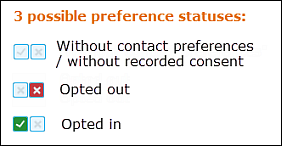 You can configure the Contact Consent wording by following Setting Up Workflow Arrival Procedures for Contact Consent