Recalls - Provider Configuration, Recall Prompt & Recall Types
Providers can do Dentist, Hygienist recalls or a combination of both. They must be set up for each type in the recall configuration screen.
Go to Administration->Manage Recalls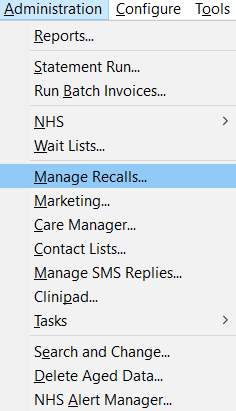 Click the Configure Recalls (Spanner) button:

In the Recall Parameters screen you will see the 2 recall types and which providers are assigned to them. To update this double-click either Dentist or Hygienist Recall Type (in this example it is Dentist) to open the Edit Recall Type window
To remove a provider from a recall type: right-click the provider from the below window and select "remove"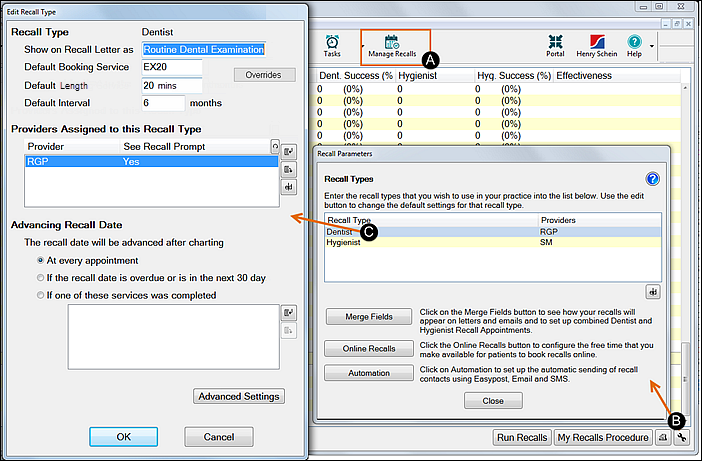 In the Edit Recall Type window in the section marked Providers Assigned to this Recall Type use the Insert a Recall Type Provider into the list button, select the provider and click Ok.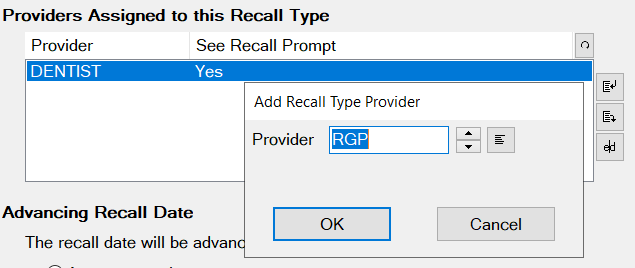 Repeat this for any additional providers and click Ok.