To send a patient an SMS open the patient file that you wish to contact
Click on the SMS icon at the top of their file

In the window that appears you can select the following: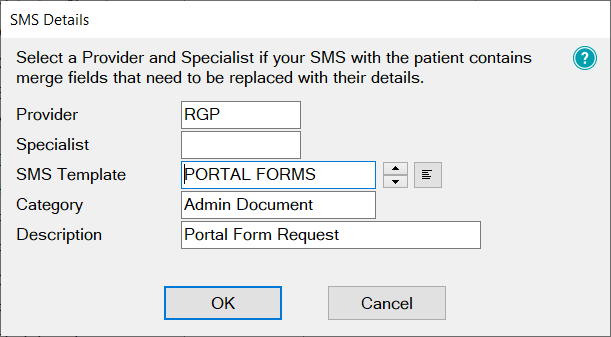 The Provider and Specialist fields are used if there are any Provider or Specialist merge fields in the chosen SMS template. Adding/Editing a template is covered in article Creating/Editing SMS Templates .
Category: This is the category it will display under in the patient's contacts tab and description informs the user what the message was about.
After clicking "ok" you will see the draft SMS screen. This will pre-populate the fields it can for the patient and specialist. If an SMS template was selected this screen should now show the SMS template as well as populating any merge fields with the relevant information.
You can amend the text if you wish. At the bottom you are shown how many characters you have used, SMS is charged per 160 characters.
Clicking Ok will send the message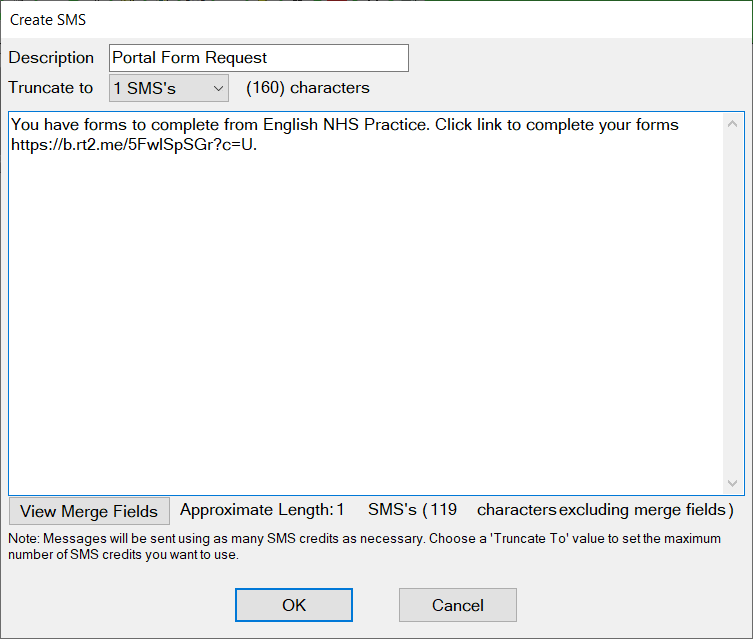 SMS Icon Meanings

Any SMS that leave EXACT and attempted to send will be charged.