Communicating with an outside business or personnel can be done from within EXACT so a record can be kept of any communications, especially useful when that we need to message about a patient at the practice.
Make sure the Specialist has been added to your EXACT by following Adding Specialist / Referral Source Details
To email a specialist go to File->Specialists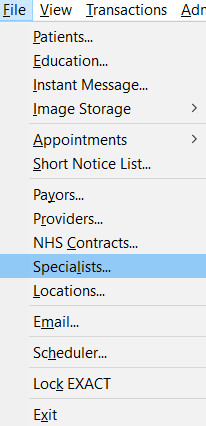 You can email a specialist from the patient file by clicking on the Email the selected Specialist option from the Email this patient section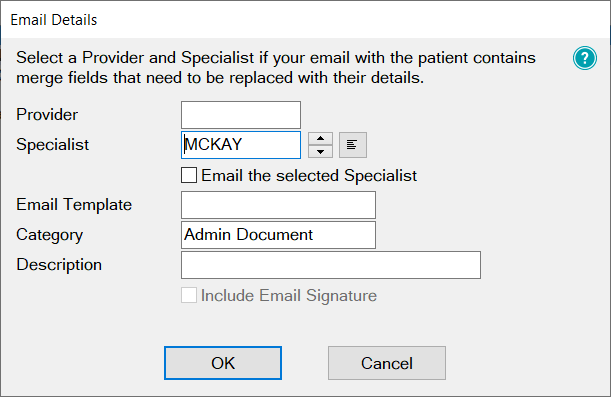 This will open the Edit Specialists window, by default on the Details tab: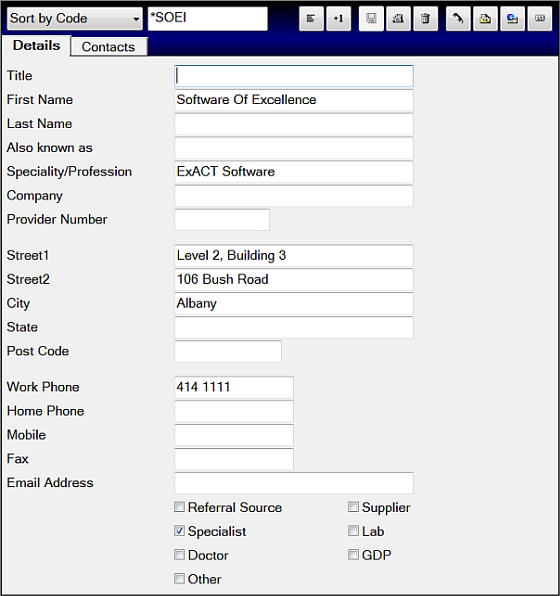 To search for a specialist click on the Select a Specialist option

Find the specialist in the list, you can use the type section to filter the results by specialist type. You can click on a column and use the search to search by that field.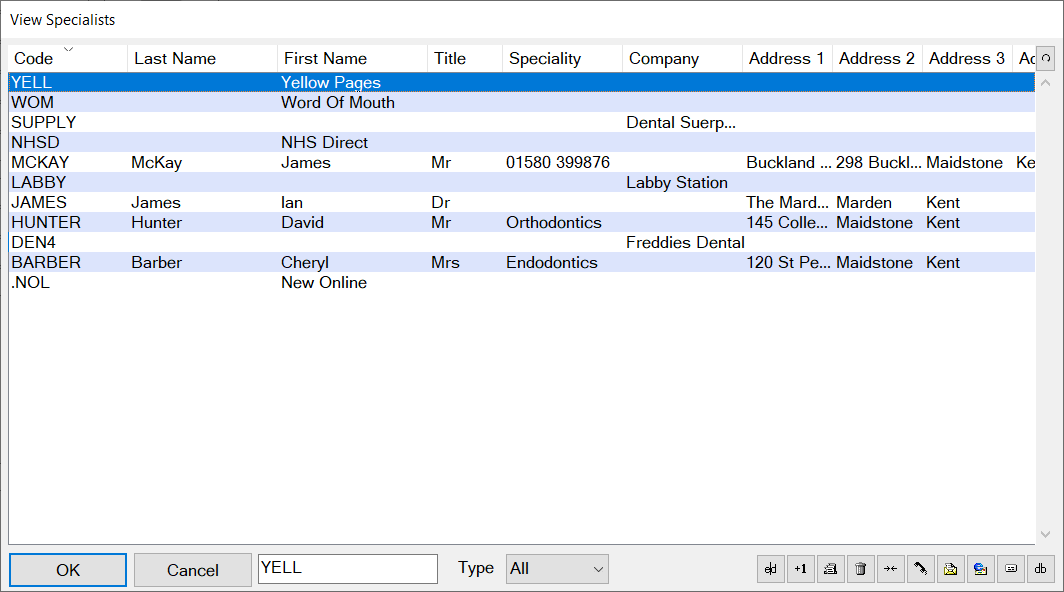 Highlight the specialist and click Ok.
Click on the Email this Specialist option

Choose to send to that specialist only.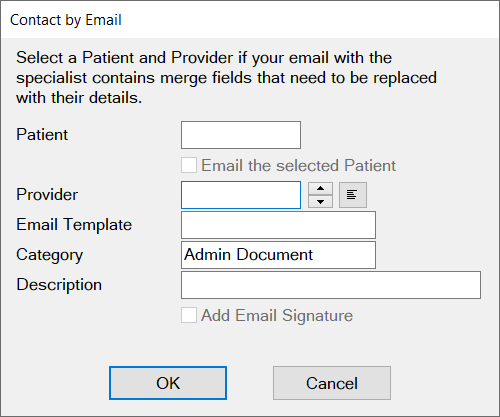 You can choose to make this communication regarding a patient, this will help if you are using any patient merge field in your template. Similar for Provider will add in provider merge information.
Choose a template and enter a description.
This will open the Create Email option, make any final changes to the email and attach any documents before clicking on Send to send the message.