MPC - Unable to Login / Password Reset
Are you getting either of these 2 messages?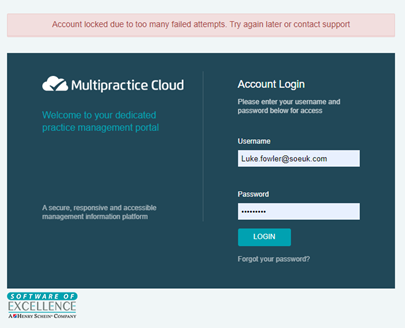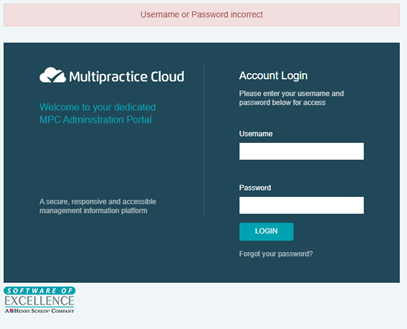 This means either you have forgot your password or you have entered it wrong too many times. If this happens then you can do the following:
Click on the 'Forgot Your Password' Button

Please enter your username / email address

This will send you a password reset email, this could take up to 5 minutes to arrive. Please check your spam or junk as well if it isn't in your main inbox.

Once you have received this reset email, please follow the instructions to reset your login.