MPC - Adding NHS Contracts
If your practice has an NHS contract you will need to add this contract to your MPC account annually, to do this you will first need to be logged into MPC:
From the main page you will see NHS on your ribbon along the top, click on this and select NHS UDAs by period from the drop down list.

On the NHS UDAs by period report screen you need to enter the relevant information.
- Date Range will need to be the start and end of the current tax year.
- Practices if you have more than one then apply which practice this contract is for.
- In the UDA analysis selection we will need to select UDA claimed.
- In reporting level we will need to select contract.

Once your information has been filled out we can now create the report with the button on the right hand side of the screen which will show us your contract number.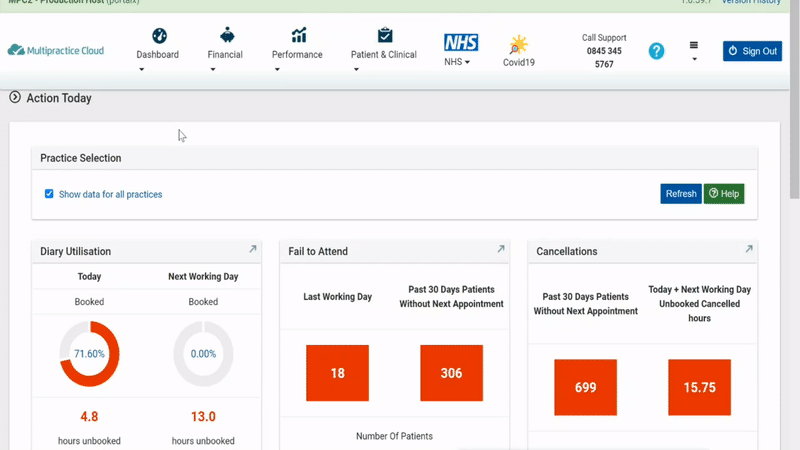 Take a note of your contract number because now we need to set this up via our manage contracts screen.
Click on the three lines (in the top right hand side of the page in between the sign out button and the question mark) and a drop down list will appear allowing us to click on manage contracts.

From this page we need to click on add contract and from here we can set up our practices NHS contract.

So we now need to enter our general details in so we can add our contract number in from the aforementioned step:
- the start and end date will pre-populate
- then add the UDA value for the selected practice.
- on the right hand side we can select which practice this contract is for

By hitting save we have added our NHS contract to the selected practice for the year.