Turn off Patient Portal for a specific patient
To comply with GDPR Requirements for Subject Erasure Requests in the UK, you can now turn off Patient Expereince for a specific patient. Available from Version 13.191.
In Contact Preferences under "Turn off Patient Portal" ticking or unticking the checkbox in the section will opt-out or opt-in a patient. Tick the checkbox to turn of Patient Experience for the current patient.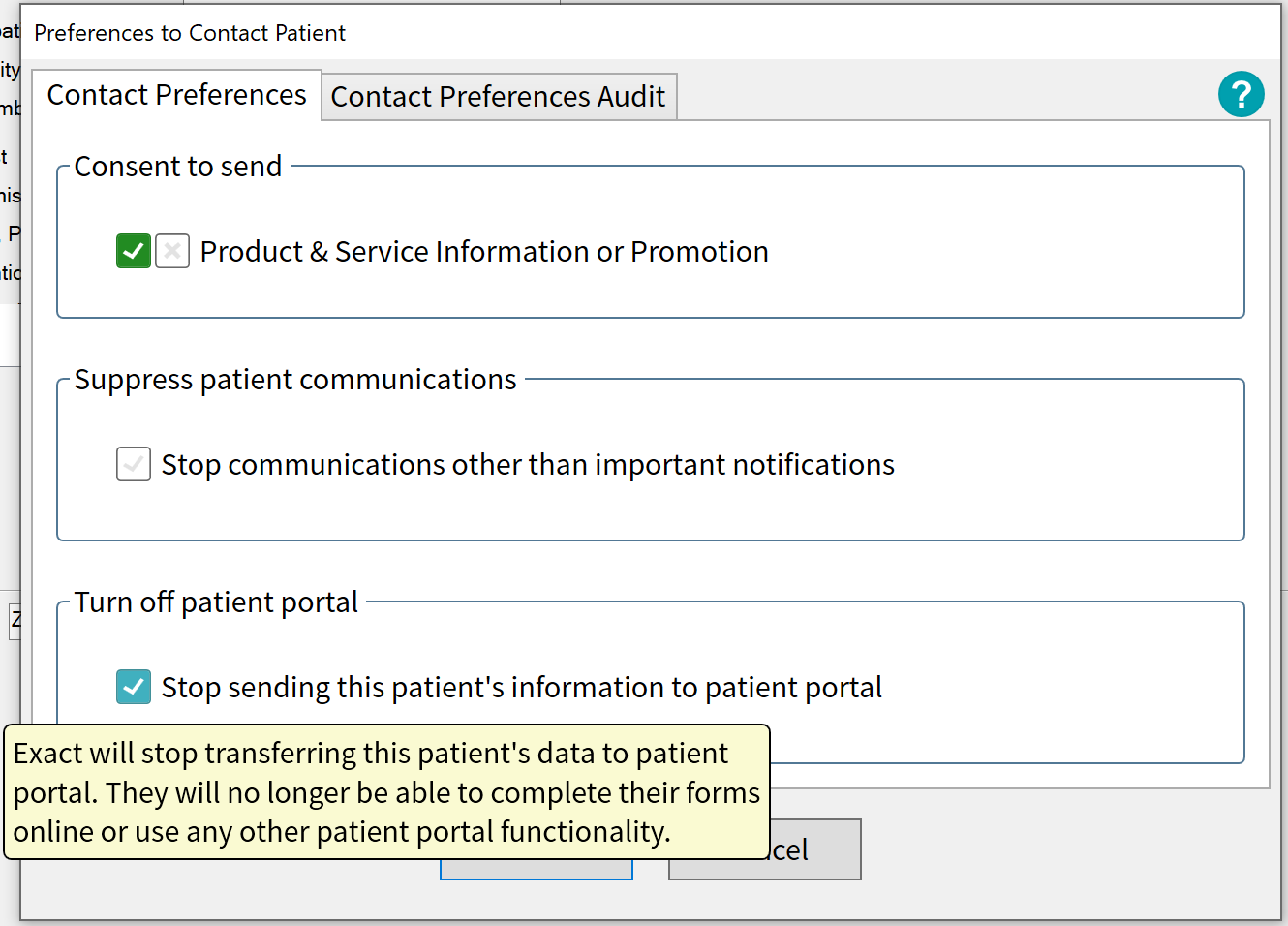 By default, all patients are opted-in to patient experience (the check box is unticked). When a patient is opted-out from patient experience, the patient experience button will be disabled on the patient file toolbar and on the edit appointment toolbar, the patient portal merge field will be blank.

When an appointment reminder is sent then portal links and forms will not be uploaded to the portal.
This means that patient data is no longer processed in the portal and the patient will be unable to complete their forms online or self check-in.