Release Notes Archive - Versions 13.11 - 13.15
EXAMINE-Pro Additional Default Image Types | 13.15
There is now a default list of 14 image types for users to choose from:
Email Save Prompt | 13.14
A prompt will be shown to users when they have edited an email and they close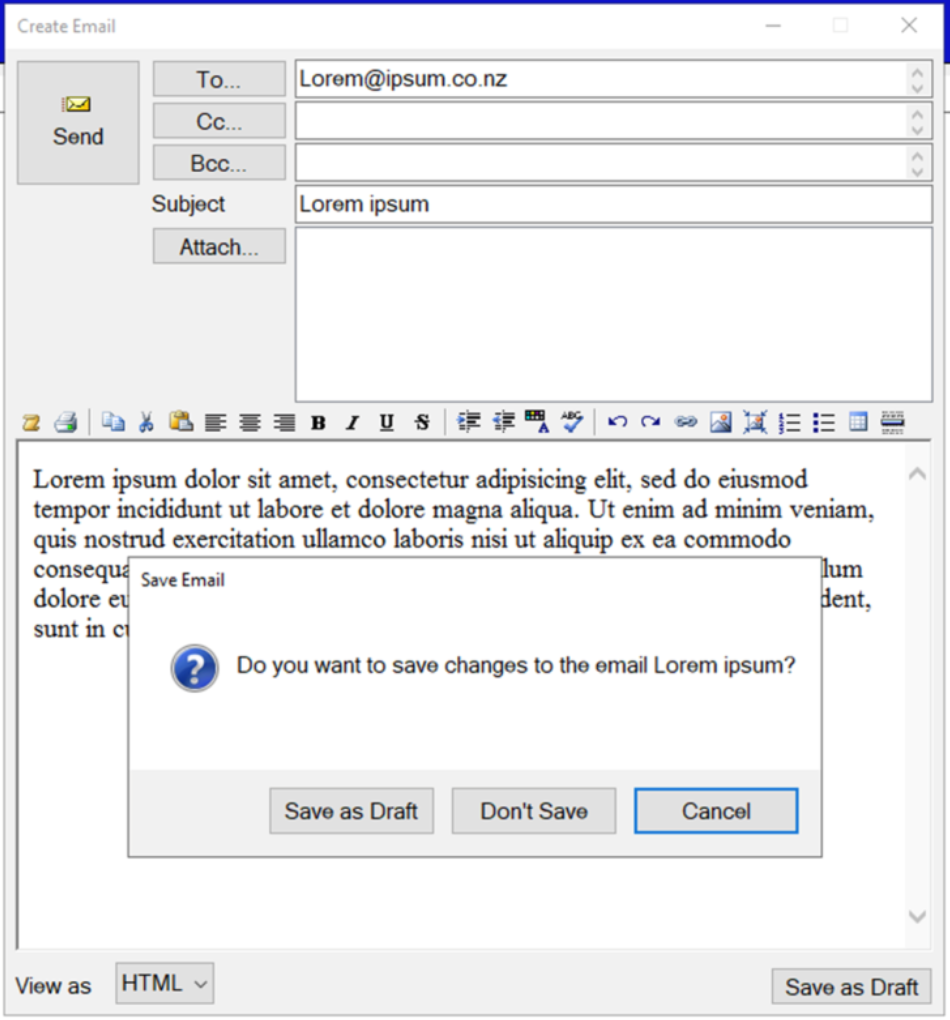 Select All/None when Printing an Appointment Book | 13.14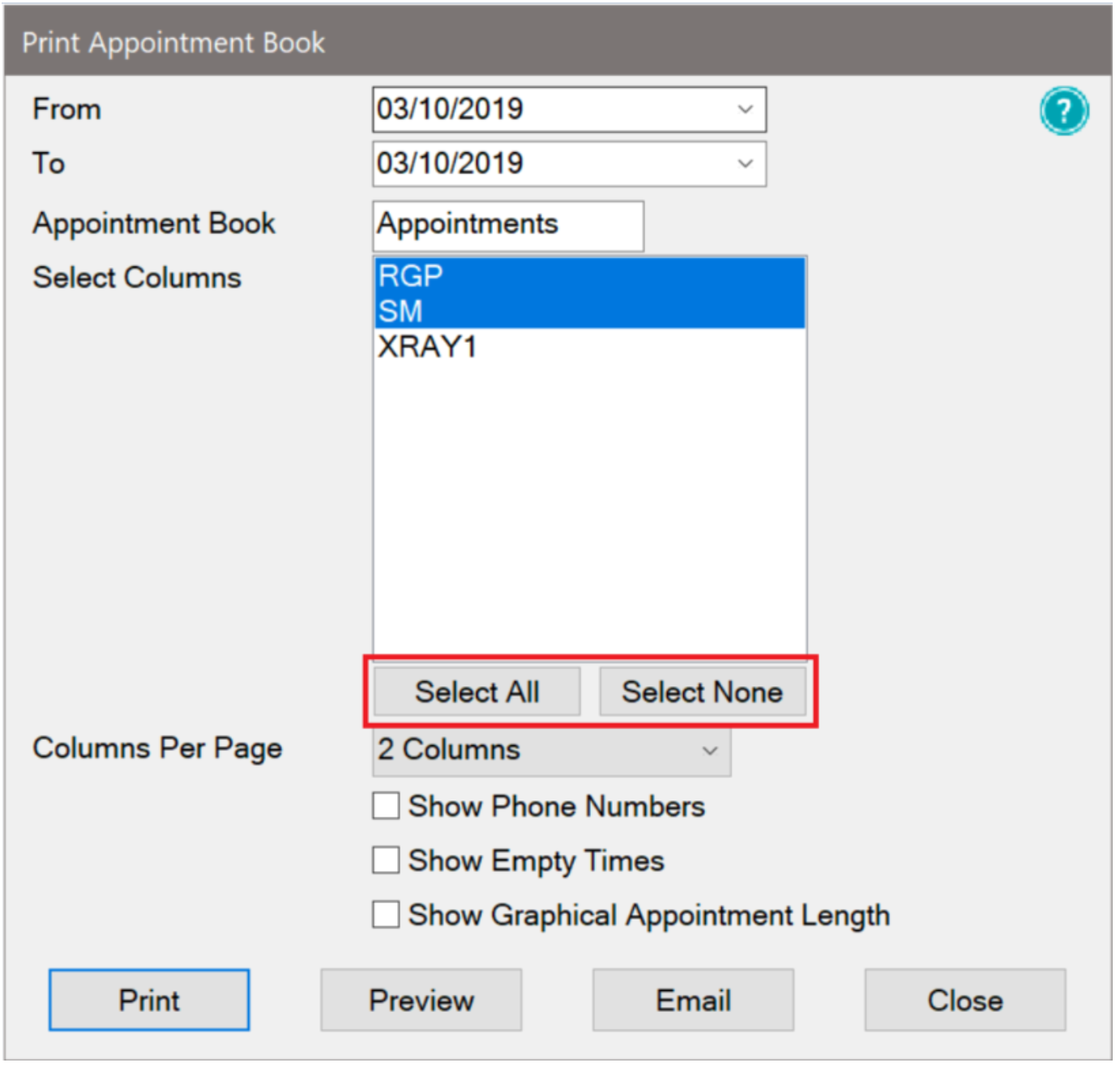 Perio Chart Layout Enhancements | 13.13
As of EXACT version 13.13, there are two new features that affect the full perio chart.
If a user has a very small monitor, they will not see either the magnification nor the layout options.
Perio chart layout options
If the user has a wide-screen monitor1, radio buttons will be displayed at the top of the perio preview area to allow the user to select different layouts for the upper, lower and plaque/bleeding charts:

The additional layout options to combine the upper and lower perio charts onto one tab, or display all three perio charts at once, are added only if the monitor is wide enough to accomodate them.
The selected layout is saved on a per-user basis.
By default, the 'Separate tabs' layout is selected.
The underlying database setting is patient.perio.full.layout
Magnified Perio charts
At the 'very large' scaling resolution (automatically set when the user's monitor is 2048x1536 or larger, or when the user has selected 'very large' text in the user setting window), the perio chart can be drawn at
'double-size' when the user clicks on the magnify button:

The magnification is off by default.
Clicking the button toggles between 2x (double) size and 1x (normal) size.
This setting is saved, and is user-specific.
The underlying database setting is patient.perio.full.scaling.
The magnification can only be enabled at the 'very large' scaling resolution, even if the underlying database setting is changed.

The magnification and the different layouts can be combined, but only if there is monitor is large enough to accommodate the selections.
NB: Turning on magnification might remove some layout options
NHS Claiming | 13.13
Provider's Activation Date (start date) will no longer prevent claims from going to NHS for O4C (England, Wales, Isle of Man).
NHS SAFE Guideline Changes for FTA | 13.12
New button "Was Not Brought"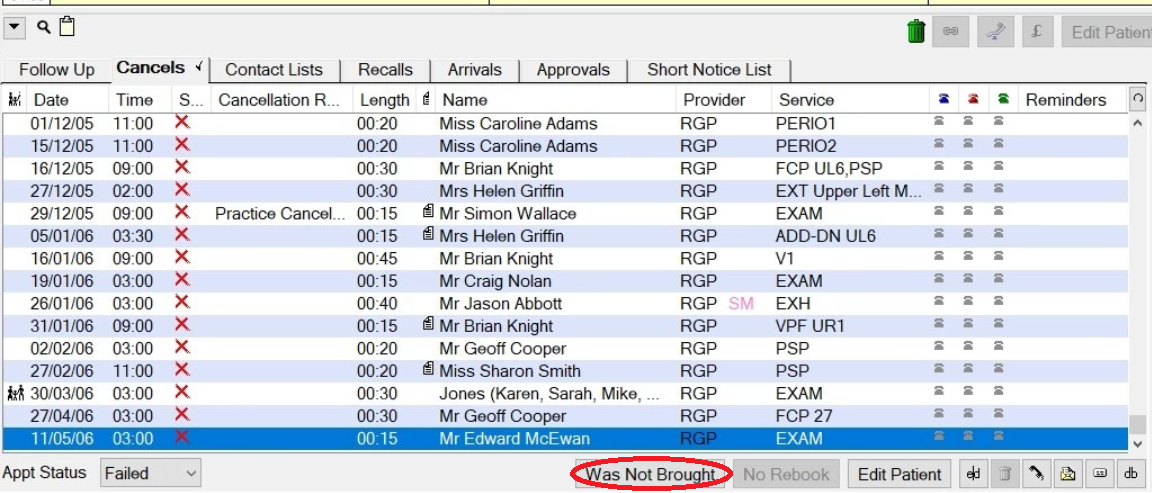 Button text FTA displays for any marked Was Not Brought
Any "FTA" appointment can be changed to "Was Not Brought". You can change a WNB back to FTA if needed. Both Cancels tab and Appointment Book entries will display either red X (FTA) or new blue X (WNB)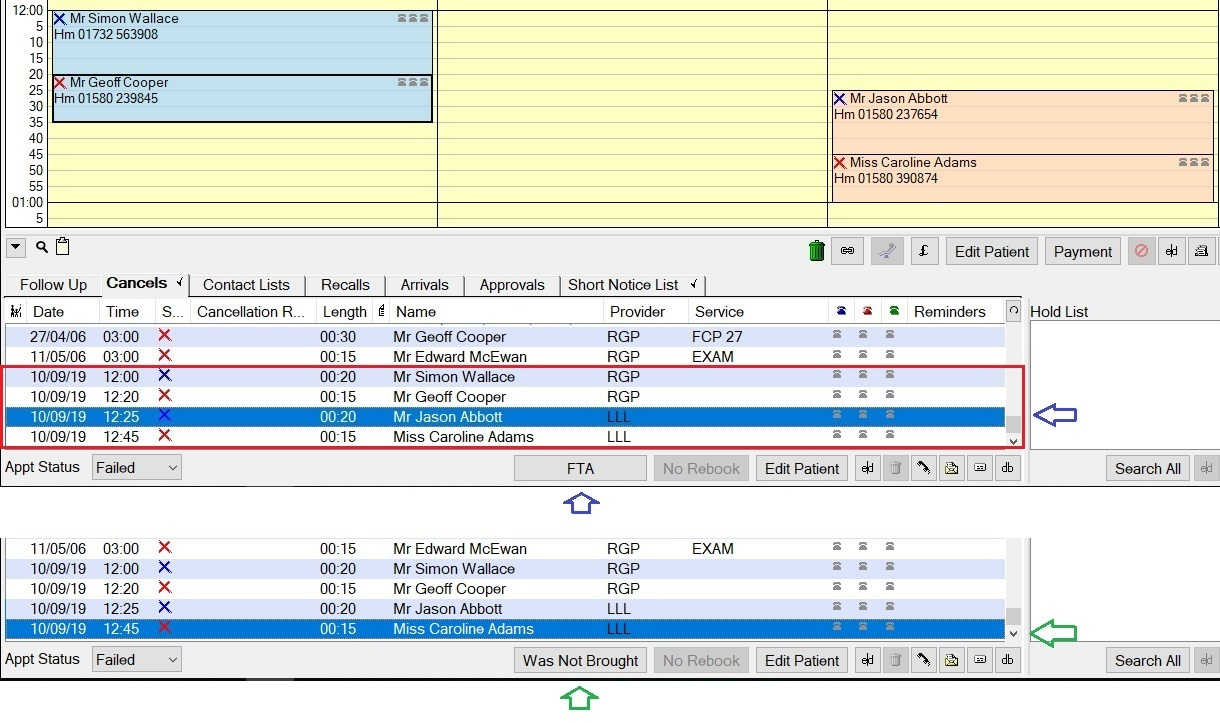 Welsh NHS form now available on Patient Portal | 13.11
Welsh NHS patients are now able to complete their NHS forms online
Offering Afterpay Payment Option on Treatment Estimates | 13.11
If a practice has 'Afterpay' as a payment option, when using a standard estimate template Exact will add a section to the bottom of the estimate to let the patient know that they have the option to pay for their treatment using Afterpay.
Contact List Queries Using Tooth Specific Service Codes | 13.11
The contact list queries have been enhanced so that services that have been charted to a specific tooth can be found in contact list queries.
e.g. A contact list query for Root Canals will return all instances of RCT including 'RCT UR8 '