Linking a FP17PR / FP17PRW To a Course Of Treatment
In England and Wales, Digitally signed FP17PR/W forms will automatically assign themselves to the next NHS course of treatment that is created.
Linking to an FP17PR
You can also use the NHS exemption window in both the "edit appointment screen" and the patients chart screen to manually link an appointment or NHS COT to a newer FP17PR/W form (if completed digitally on Clinipad or Patient Portal) if available.
Click the "Link to FP17PR" button to link the appointment/COT to the newly received form. It will flash and update instantly without needing any interaction. Where there is more than one NHS COT open it may give you the option to choose which COT to link the new form to when clicking the button from the edit appointment window.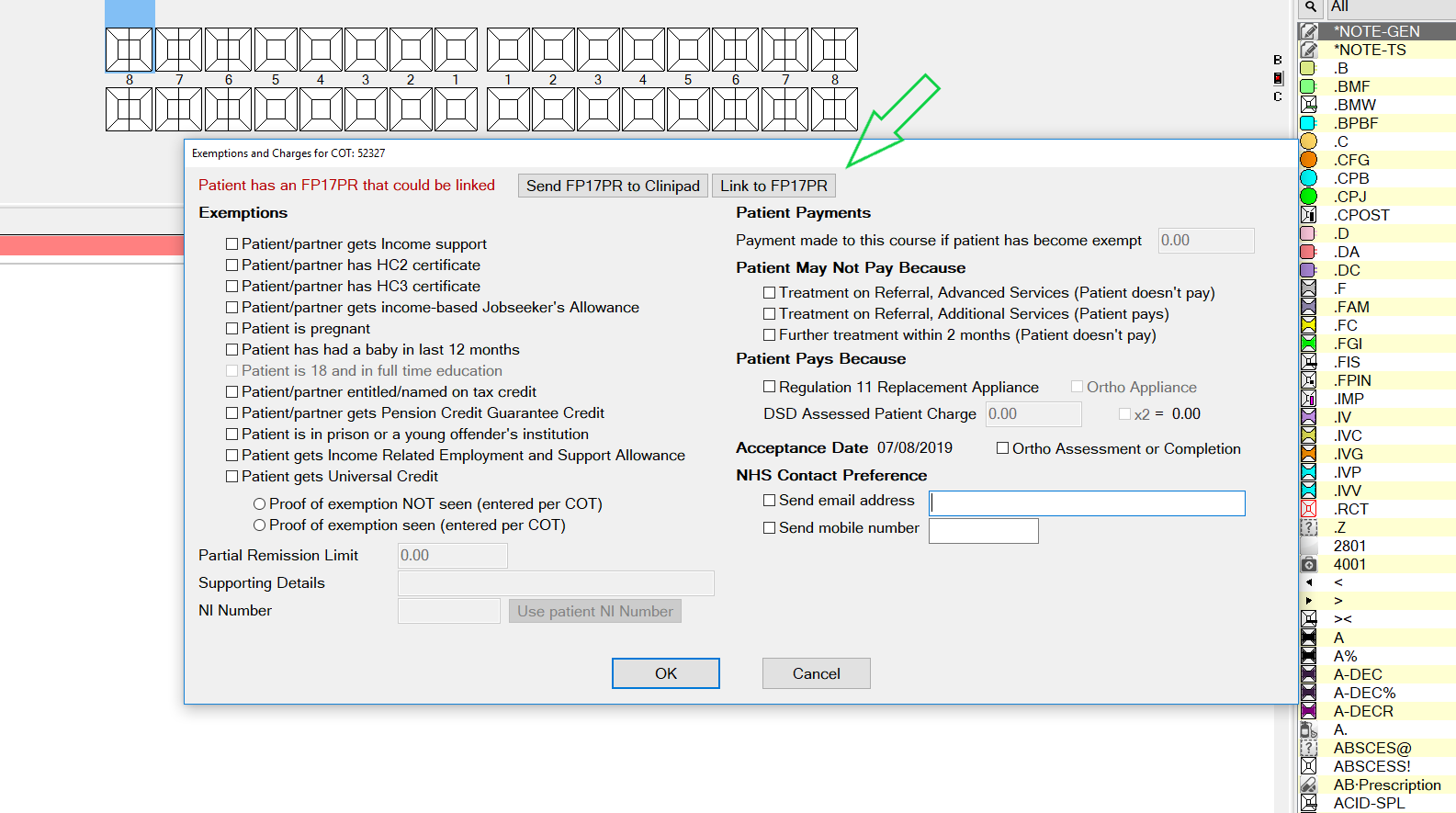 Note: This button will only work if the course of treatment has no invoices/charged items.
Linking to a newer FP17PR (when a COT has already been charged)
If you wish to link to a newer FP17PR in cases where services have previously been charged you can either resubmit the COT from the Chart History or Transactions window for the patient or click the Exemptions button and click Re-enable Exemptions which will also Resubmit the COT.
Example of the Re-enable exemptions button. After clicking and accepting the prompt the "link to FP17PR" button will be clickable providing there is indeed a newer FP17PR/W form available.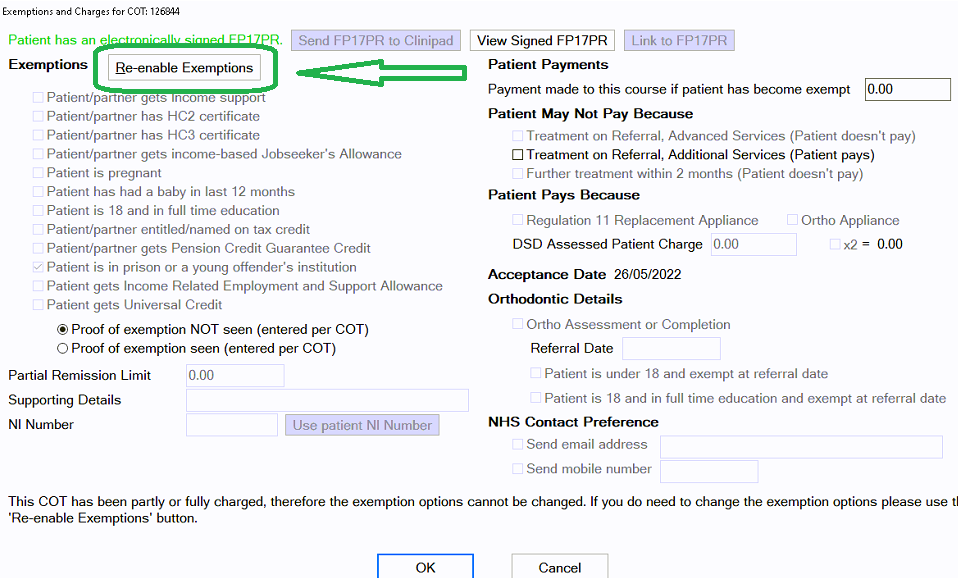 Unable to change Patient Exemptions
A situation can occur whereby a patient has filled in their FP17PR incorrectly on a Clinipad or via Patient Portal and now the course of treatment is showing incorrect fees.
To resolve this you must first have the patient complete a new copy of the FP17PR via the Clinipad or Patient Portal before they leave the practice. Once this has been completed the new FP17PR will automatically replace the incorrect form and the fees will display correctly.
Note: It is the responsibility of a practice to have an FP17 that matches what the patient is eligble for.
If for any reason you have scanned in a paper copy of an FP17 please contact our support team to help resolve.