NHS - Incomplete Treatment (inc Mandatory Referral)
Leave all of the incomplete/planned service codes on the COT (unticked). This helps EXACT pick up which NHS banding have and have not been completed.
1. TC the Course of Treatment
2. Select the band of treatment for the work you have completed.
3. You can also select (optional) if you will be referring treatment and the highest band you will be referring taken from the remaining banded planned items left of the COT. If a band is selected on the second section a MAND REF (mandatory referral) code is automatically added to the COT to be transmitted to the NHS.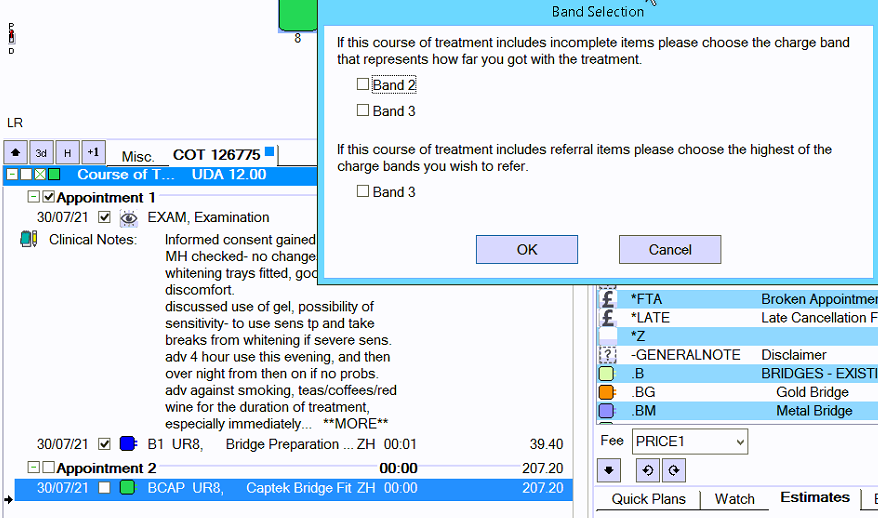 Notes:
After completing the FP17 form, clicking the button, and returning to the 'Chart' tab, the treatment that was not completed will have moved into the 'Misc.' tab.
If the patient returns in future, the outstanding treatment can then be moved into a new Course of Treatment.
Orthodontic treatment is always considered completed when claimed for; either as a completed assessment, or as a course of treatment that is completed by being abandoned, discontinued or finished.