Updating NHS Payor Fees (Scotland & Northern Ireland)
The Scottish / NI fee import only needs to be done once and can be completed from any machine.
EXACT (From Version 13.441) now includes a "download fees" button for Scotland and Northern Ireland to save importing the fees manually.
1. Go to File, Payors and select the active NHS payor (sufficient security permission required)
2. Select "Fee schedule" then click the "Download Fees" button at the bottom of the screen
3. Once the download has finished the fees will be updated for all machines!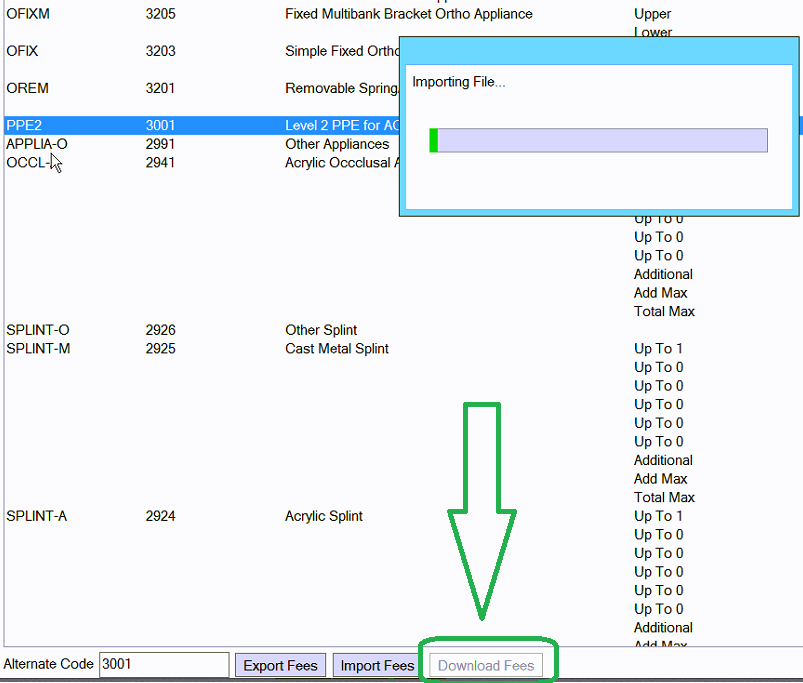 If the above fails or you are using an older version of EXACT see the instructions below.
Navigate to the portal http://portal.softwareofexcellence.com. Log in using your practice ID and
then click on 'Update Now' on the right-hand side under where it says "A Fee Update is
available'

On the next screen click on 'Download Update' and click Run. Depending on what internet
browser you are running this may appear in a box at the bottom for internet explorer or in the
bottom left for Google Chrome. If you get any messages from Microsoft Smartscreen or your antivirus please say run anyway or allow.

Click Install to complete the download. Note the destination folder.

Log into EXACT as an administrator/Superuser.

Bring up NHS Fee Schedule Payor screen by:
a. Going to File -> Payors.
b. Select the active NHS Payor from the top of the screen.
d. Click on the Fee Schedule button in the top right.

Click on the Import Fees Button.

Find the Northern Ireland/Scotland NHS Fee file, your desktop or downloads will be the most common places to find the fee file, and click ok.

The fee file import will now begin, please wait until this has finished. Once completed you will
get a Fee Import completed successfully message.