Reporting on Oral Health surveys
Using Patient Lists you can search for patients giving certain answers to Oral Health Survey questions. This is especially useful for creating marketing campaigns based on Oral Health Survey data.
Creating an Oral Health Patient List search
If you are unfamiliar with creating a patient list, please see Creating a Patient List for assistance.
One of the conditions you need to include in your search is the condition Oral Health Survey. Selecting this condition will allow you to choose from any of the questions asked in the survey, including the options listed below.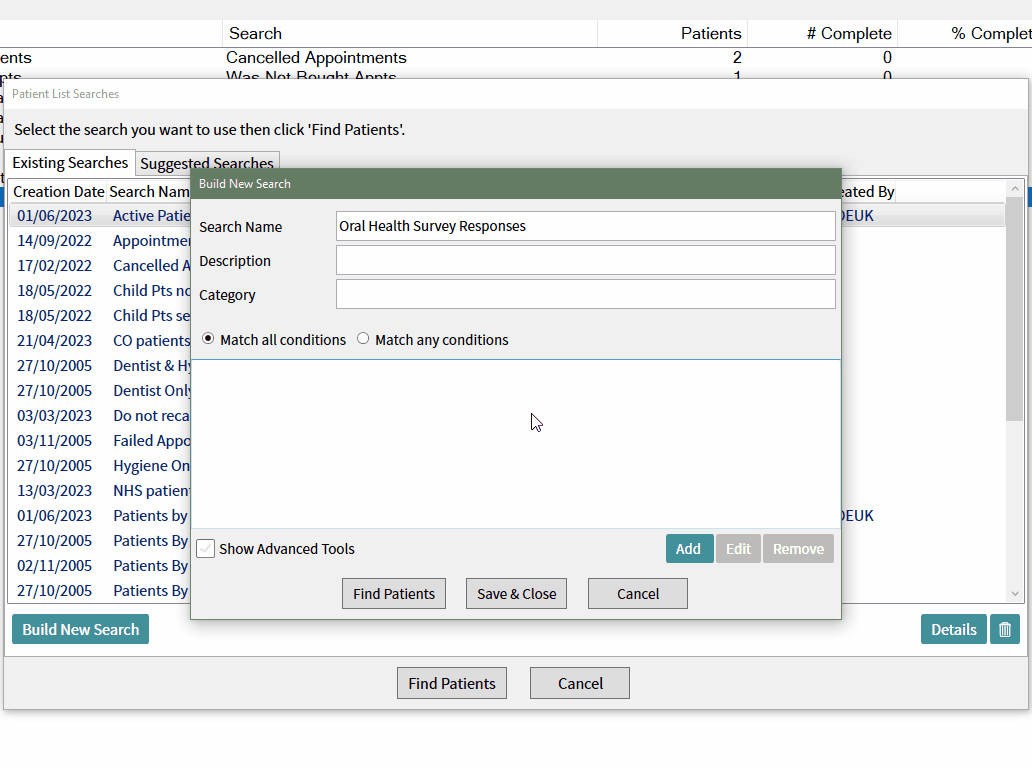 In survey, which gives the option to view response from the Most Recent survey, Any or a patients First survey
Include surveys marked as complete, to view those marked as complete in surgery
Only surveys collected after, allows you to view surveys after a selected date
Patient requested info, this is to review what information, if any was requested by a patient
Patient's issue is, Unresolved or Resolved to access if further information could be provided to the patient