For tasks you have created for other users you may want to track the progress for these and whether they have been completed.
To track tasks navigate to the tasks area by clicking Administration->Tasks->Tasks…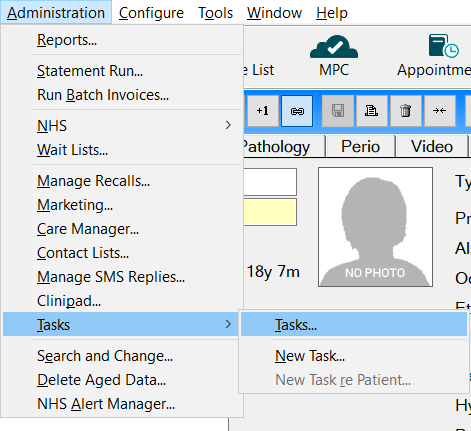 Click on the My Created Tab to show you all tasks that you have created. By default it will only show outstanding tasks but you can tick 'Show Completed' to see all tasks you have created.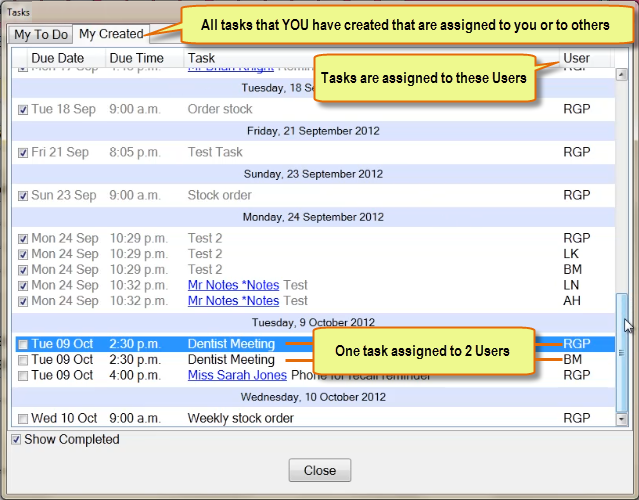 You can double click a task to look at any details added by the user.