How to view applied filters in Examine Pro
It is possible to view which filters have been applied to a modified image within Examine Pro, this can be useful if the user wants to match the filters on an image to another image for example.
To do this open the image you wish to view and press CTRL + F, this will open the below window, from here you can view the applied filters, add additional filters, remove the filters, and so on.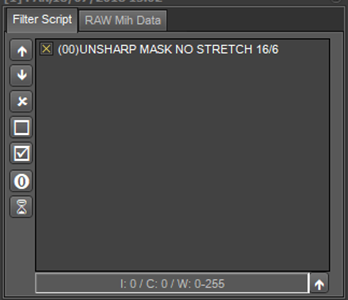 Please note this is only possible in version 8 of Examine Pro.