Email Configuration - Yahoo
This guide should provide all the information to assist setting up a @Yahoo (or @sky.com) email account.
Email security and encryption
Outgoing emails are transmitted using your mail servers encryption settings.
Please check with your email provider as to the level of security they offer.

Please note: This is entirely dependant on the level of encryption offered by the recipients email server. For example, regardless of the level of security of your email account, if you are sending an email to a non-secure email account the level of security will be minimal.
Step 1 - Getting a Yahoo App Password
Before you attempt to configure EXACT you must first visit
https://login.yahoo.com/account/security?.scrumb=za8qMKmDmdv
Once logged in you will see at the bottom of the page "Generate App Password"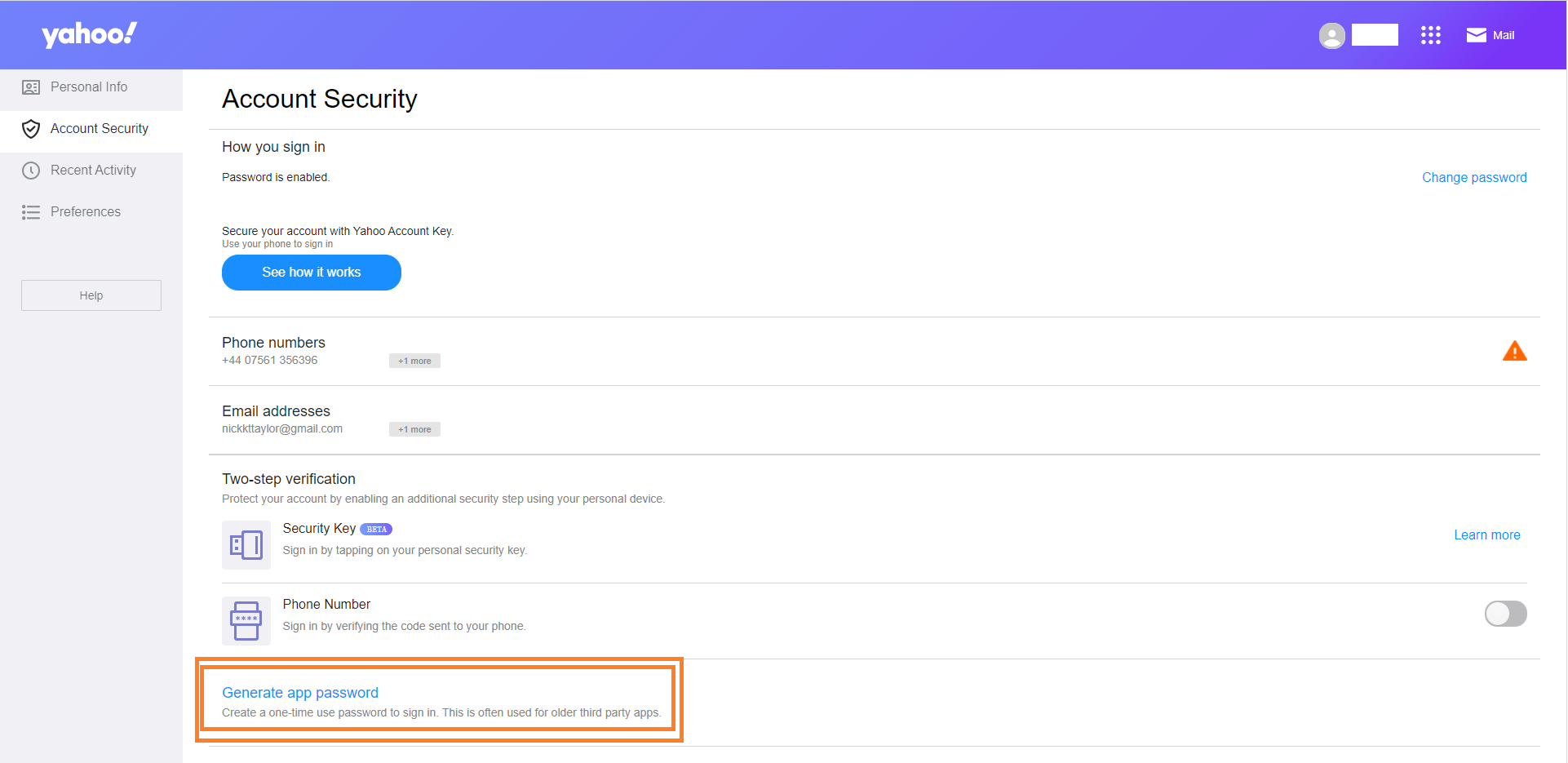 On the screen that appears, from the drop down choose "OTHER" and type EXACT, like below.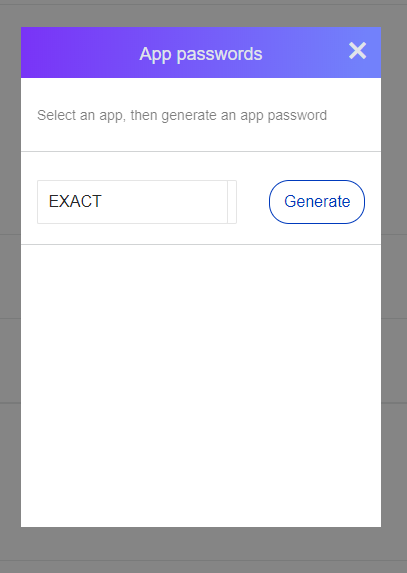 Click Generate and now take note of the password provided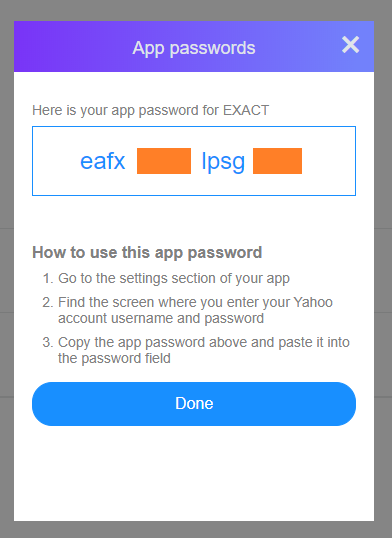 Once done the page should refresh and now show Manage App Passwords and show EXACT specifically.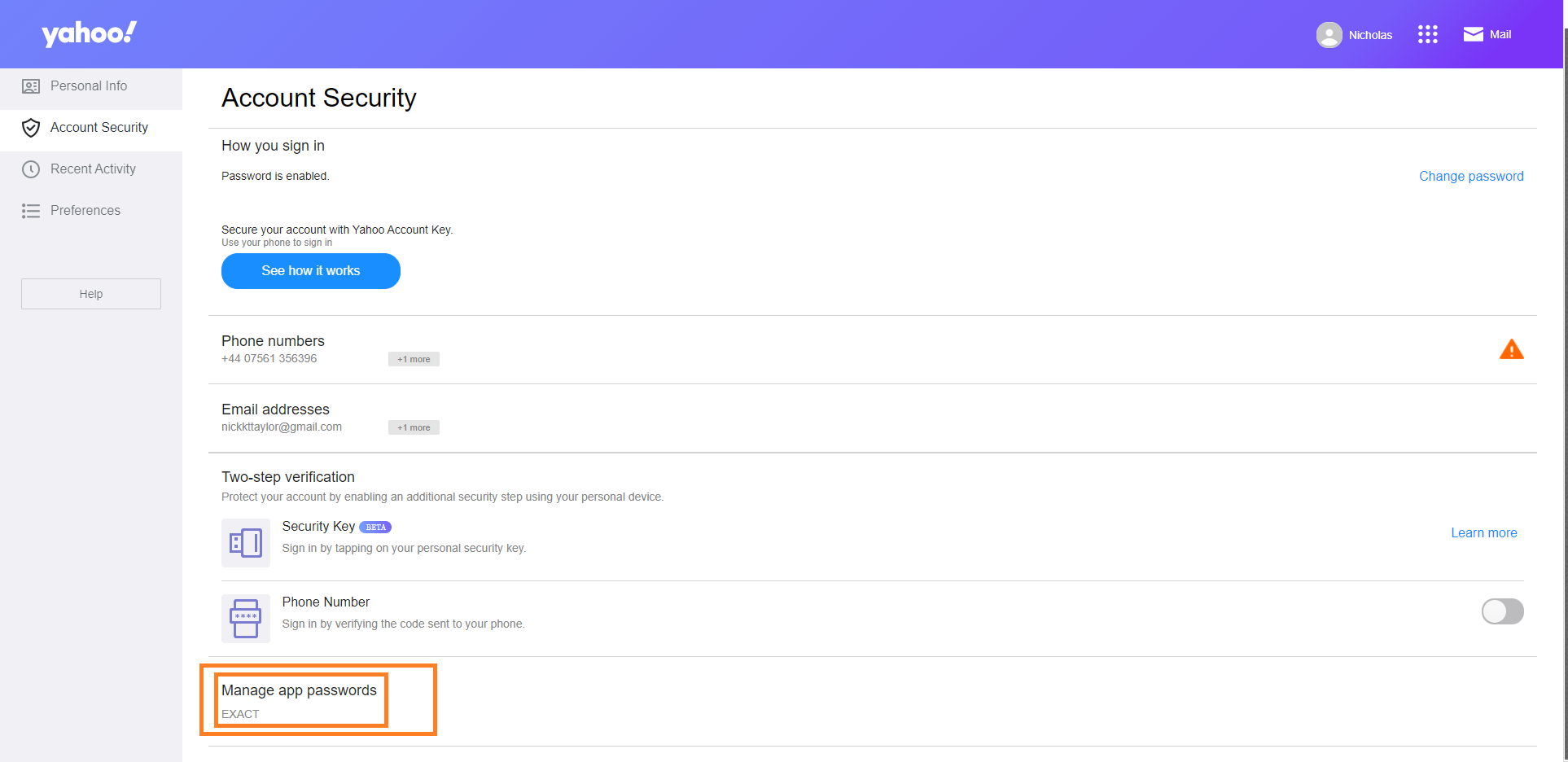 Step 2 - Configuring EXact

EXACT Settings:
Incoming Mail (IMAP) Server
Server - imap.mail.yahoo.com
Port - 993
Outgoing Mail (SMTP) Server
Server - smtp.mail.yahoo.com
Port - 465 or 587
Requires authentication - Yes
PASSWORD Is the noted password from step 1!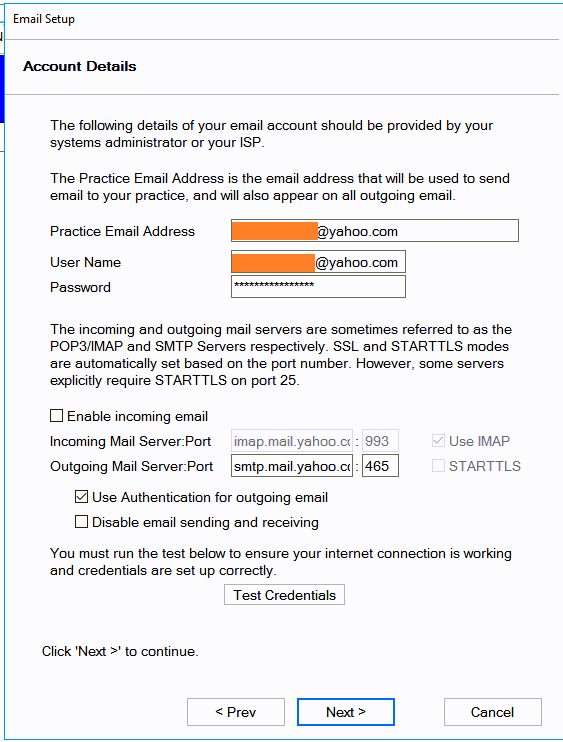 If your practice wish to also receive emails into EXACT be sure to check "Enable Incoming Email" -
Only use Port 993 with IMAP to avoid deleting any previous emails of the Yahoo Webmail.