Resetting Failed SMS/Email Communications
Sometimes when EXACT experiences issues sending SMS or Emails it may put them into a "failed" state where they will reside in the outbox until they are either Reset or Deleted. They will show a Red & White cross symbol to indicate they are failed.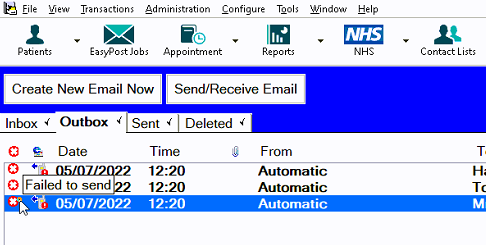 If you wish to Reset messages that are still relevant and in date (not reminding patients of old appointments/recalls) simply highlight the communication by left-clicking and then clicking "Reset Failed Messages". You can double click SMS/Emails to see the content of each message.
To highlight multiple messages you can either hold the CTRL key while left-clicking communications or click the first communication of a batch and then hold SHIFT then click another to select a batch of communications. There is also a select all button if you wish to select all and delete/Reset failed messages.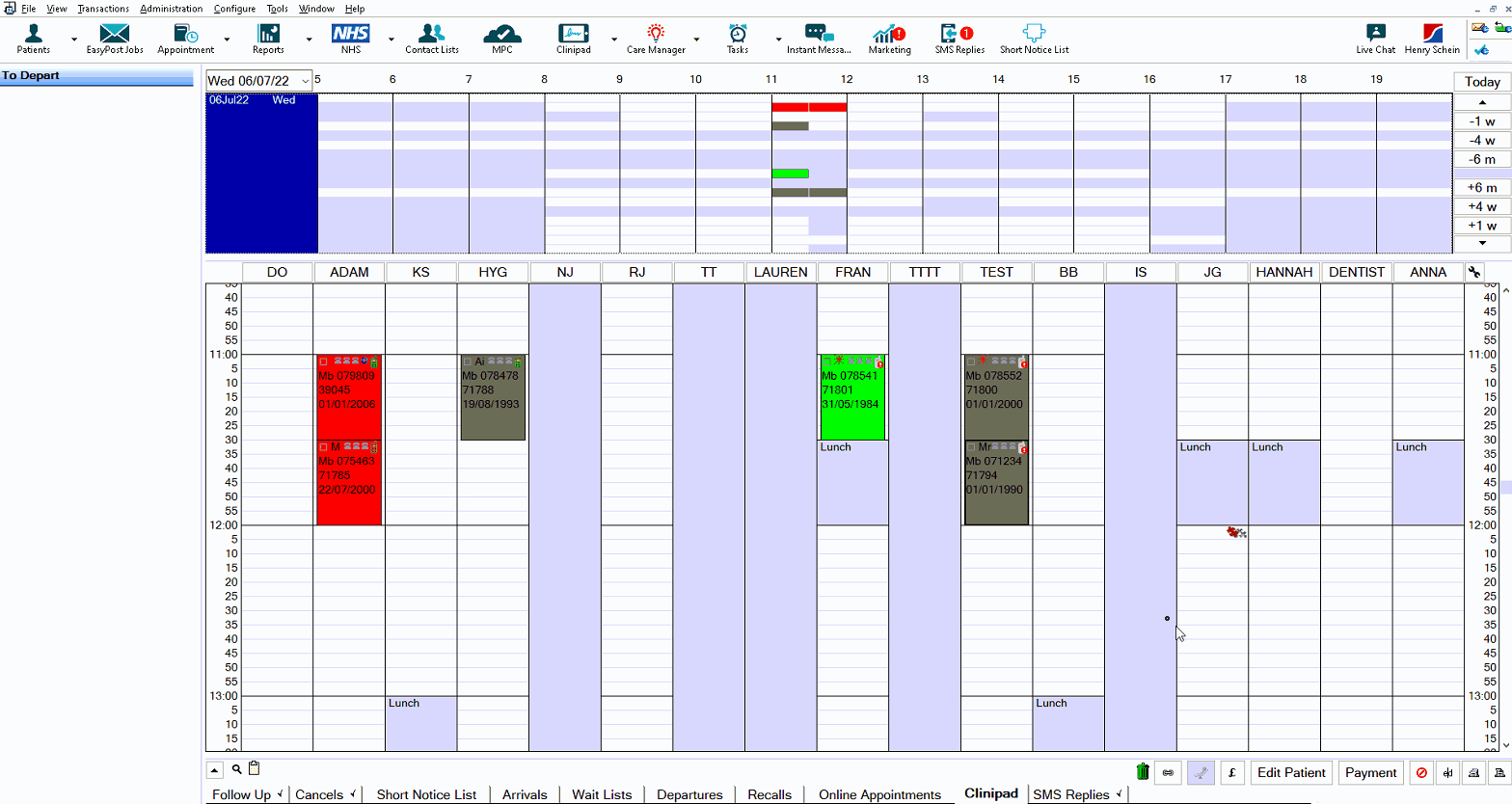 Once reset the messages will usually send automatically within the next 5-10 minutes as long as it's within your usually sending hours (default 9am-5pm). You can also click the "Send/Receive Email" button to try and send them out instantly.
If you check back and find messages are still failing and there are no obvious issues with invalid email addresses or mobile numbers please contact the support team so that they can investigate further.