Flexible commissioning has been introduced by the NHS to help provide dental care to those patients who may not have access to the service.
Marking Flexible Commissioning on a Course of Treatment
If you have been chosen as a practice to offer Flexible commissioning you are required to mark this on any applicable courses of treatment. To do this within EXACT you will need to chart the course of treatment as normal, once you have completed the treatment you will be be taken to the FP17 window, this will display a dropdown box for Flexible Commissioning, click on this and select the reason appropriate for the patient and send claim.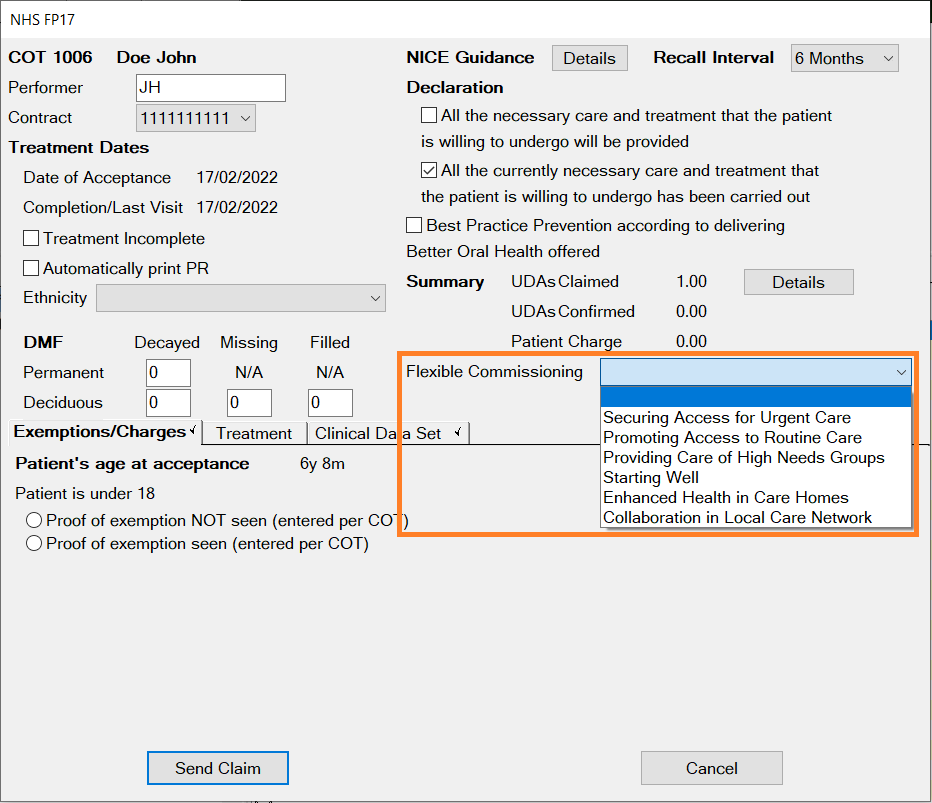 Reporting on flexible commissioning (available from V13.566)
Reporting on all courses of treatment marked with flexible commissioning is possible in both the UDA or UOA Report and UDA or UOA Breakdown Reports.
UDA or UOA Report
When running the report you will need to tick Show Detail.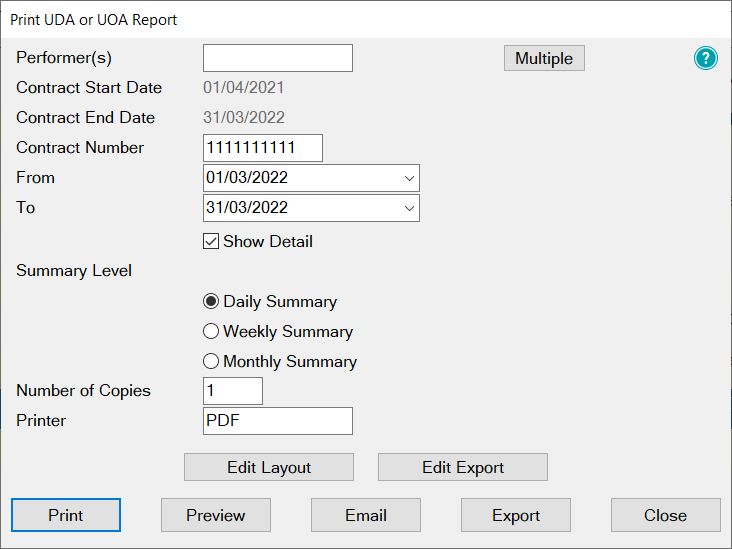 The report will contain a Flex Comm column which will show which option has been selected along with patient information, COT information and UDA's claimed.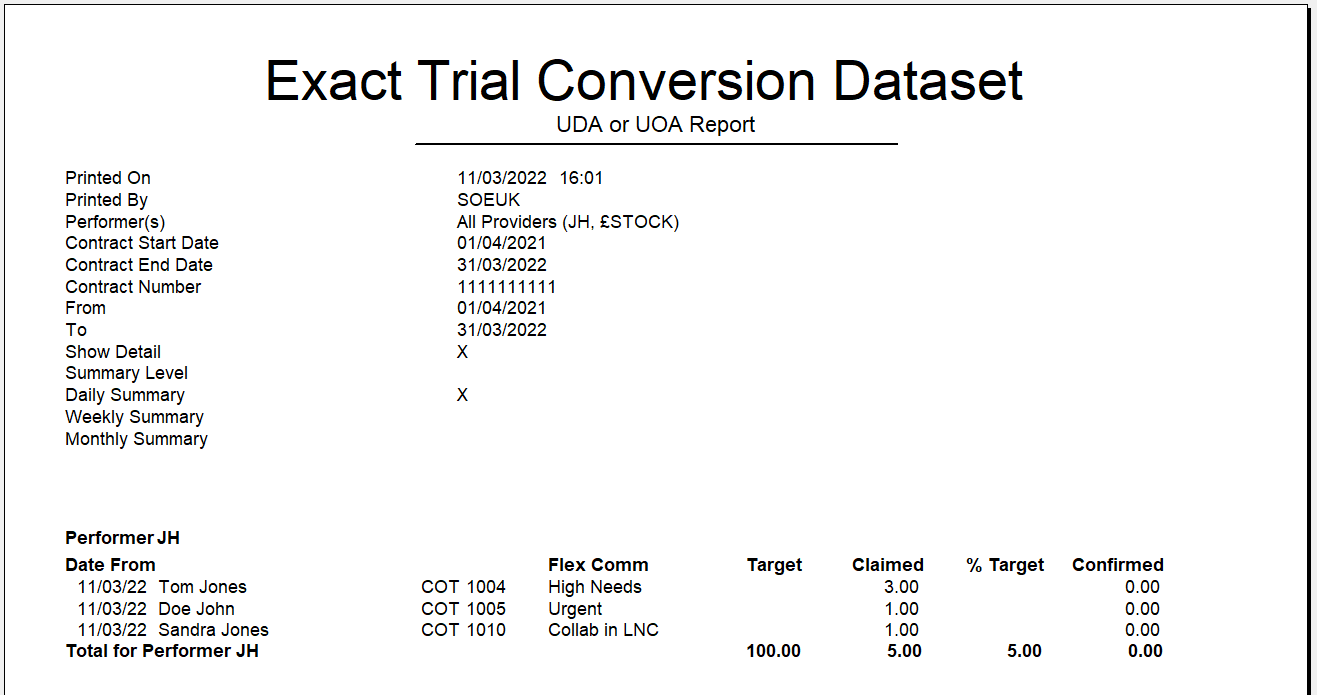 UDA or UOA Breakdown Report
An additional section has been added to show flexible commissioning data, breaking this down by selection and number of patients per age group as well as Exempt and Fee Paying Adults.