Opening contacts - File association error
File association errors normally occur when a default application in Windows is not set or no longer available. This commonly occurs when opening a scanned document or contact document within the contacts tab of a patient file.
Resolving file association errors
Right-click the document.

Take note of the file type (.tiff, .jpg, etc)

Select Start in Windows or click in Type here to search in Windows.


To navigate quickly, type 'assoc'
Select the option Choose a default app for each type of file
Scroll down the list until the file type is on screen
Select the file type, a list of programs will be displayed, choose a program/app

Close any open windows for the document and try viewing the document again.
Tip: .PDF documents would normally be opened with Adobe or a Web Browser.
Images such as .TIFF, .JPG would usually be opened with Windows Picture and Fax Viewer or Microsoft Office Document Imaging.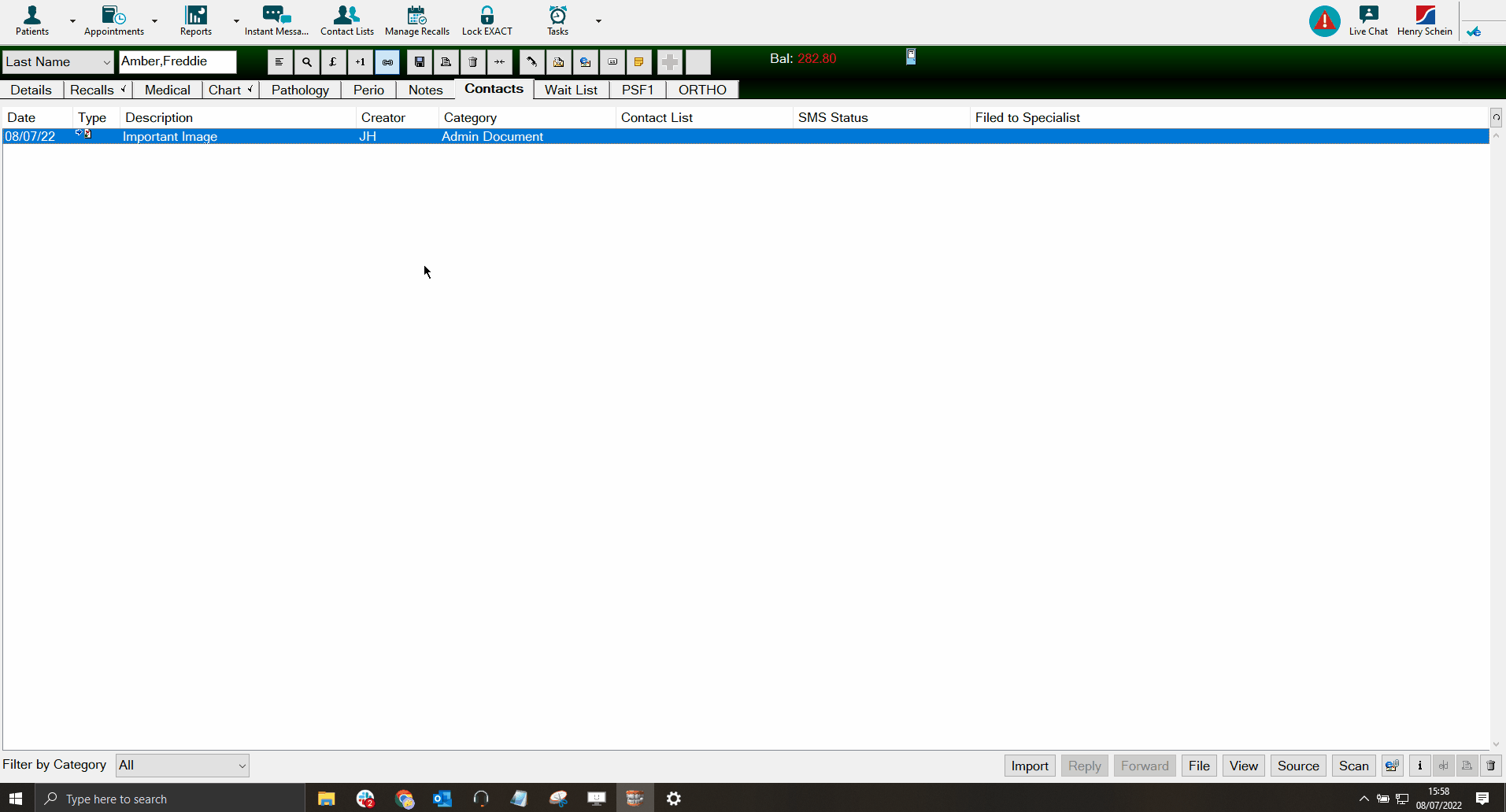 Alternatively, this can be done via a file of the same type.
Locate a file of the same type (ie a .jpg).
Right-click on this.
Select properties.

Click Change next to the heading Opens With

Once selected, click apply at the bottom of the Window, this will then change every file of that type to open with the select program, this is done per affected computer