Plug-in Execution Failed Error
This error usually means that no x-ray module has been selected to use for acquisition.
To select the correct module for acquisition go to "Options" at the top of Examine Pro and then "X-ray acquisition", this will show a list of all the various x-ray modules, it is likely that they will all be greyed out apart from the module being used so select this one, if not select the brand or model of your x-ray device.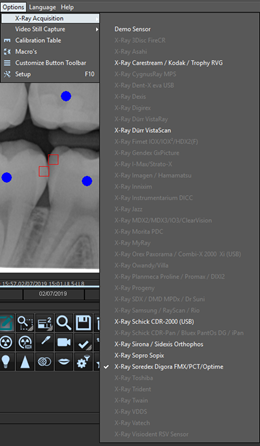 Test to see if the x-ray acquisition is loading as they expect.
If this does not work please contact our Digital Imaging team for further assistance.