Annotation window over x-rays
The annotation window may open on top of your x-ray images.
To resolve this, the annotation window must be moved so it is out of the way.
Moving the annotation window
There are two methods that can be used to achieve this.
Method one
The simplest way to do this is to hold CTRL on your keyboard then move the mouse pointer to the top left corner of the annotation window.
Two lines should appear with a square appearing on the mouse pointer.
While still holding CTRL, click and drag the annotation window to the desired location.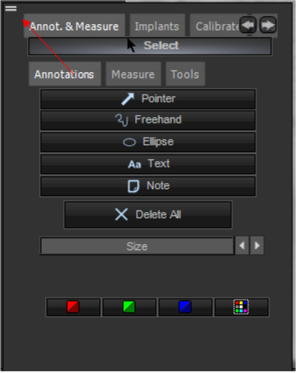 Method two
An alternative way to do this is to go to Display in the top left of Examine Pro.
Select Desktop Panels.
Then locate the Lock Desktop option.

Untick this
Two lines will appear in the top left corner of the annotation window
Click and drag from here to the desired location