Configuring Automatic Appointment Reminder SMS Replies
If you have SMS Replies enabled you can select "Keyword Settings" from the Automatic Appointment Reminder configuration and configure keywords to allow your patients reply to SMS's & confirm or cancel their appointments.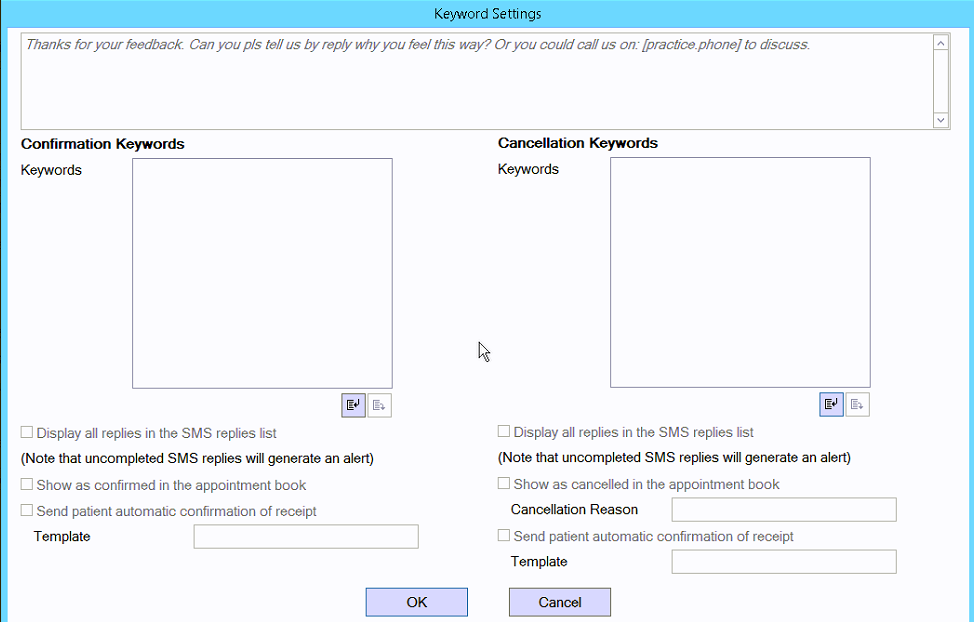 Note: Due to errors we advise not to use any of the opt-out words in appointment reminders due to the automation viewing these as patients opting-out of communications.

Opt-out words are stop, unstop, unsubscribe and cancel.