Updating Provider Details
When providers leave your practice you will need to mark them as inactive. Before you do this you will need to make sure that all appointments have been moved across and any treatment claims have been completed.
You can mark a patient as inactive in the Provider section by going to File->Providers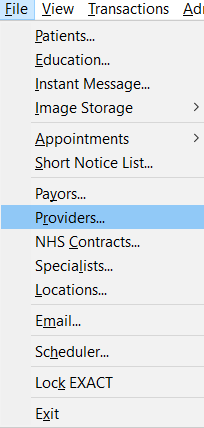 This will bring up the Provider File.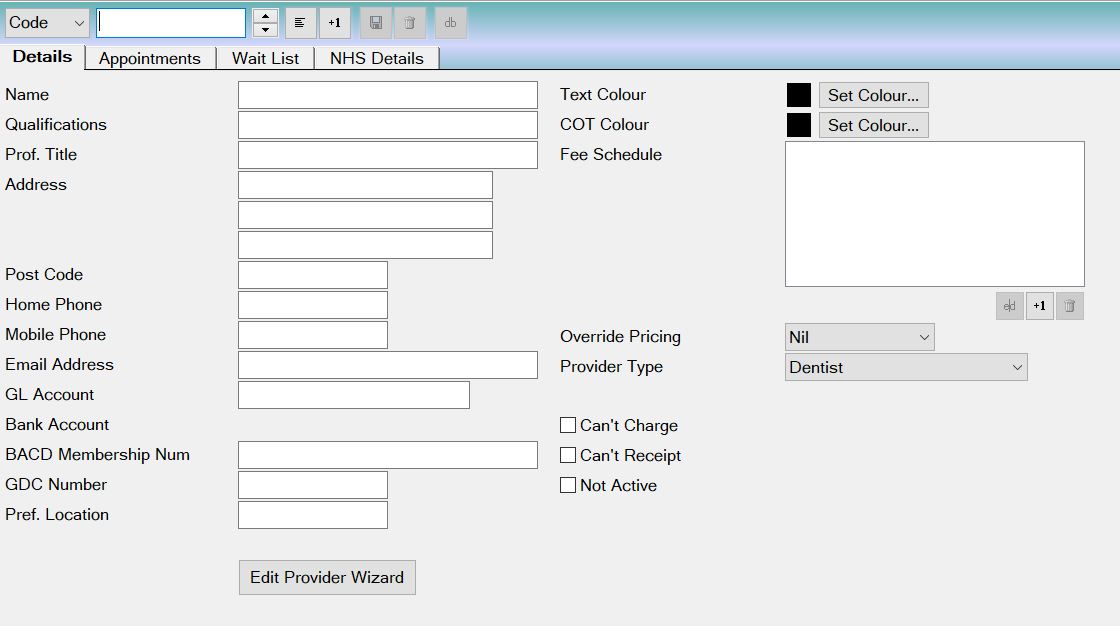 To select a provider click on the Select a Provider button:

Highlight the provider the click Ok.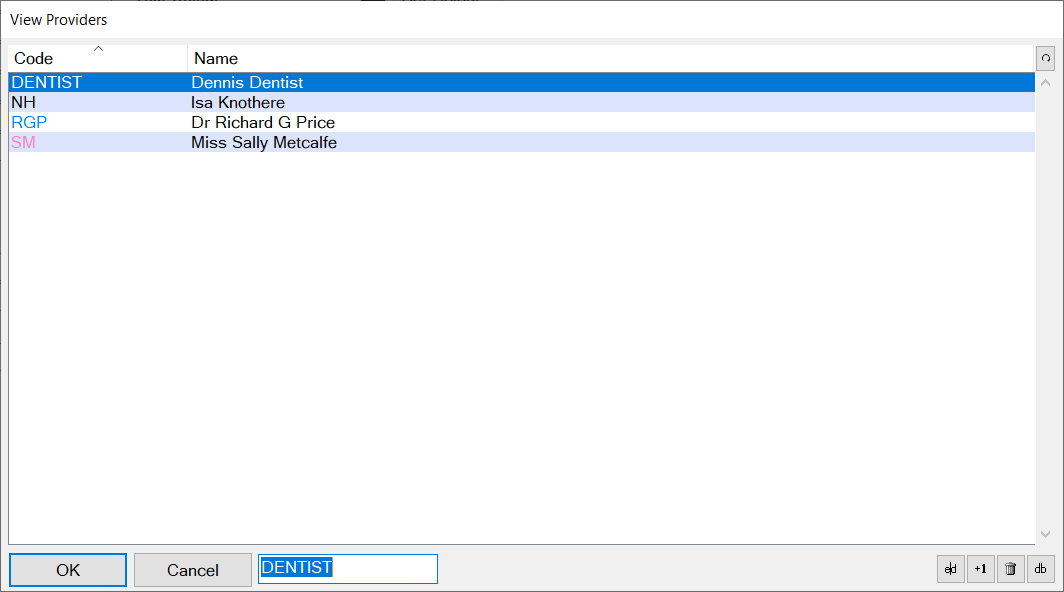 Edit the details on screen and click the save option.