Updating Provider Details
Provider details can be updated including name, qualifications, address and GDC number. In this same area you can edit a providers Appointment book options, view their wait lists and NHS details if an NHS dentist.
Please Note: A provider's initials cannot be changed. The only way in which a provider can change their log in credentials is by creating a new profile, extra work including moving appointments and changing the dentist/hygienists on patient profiles via a search and change.
To update provider details go to File - Providers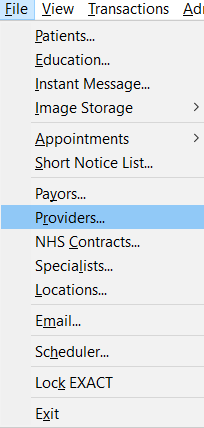 This will open the Provider window.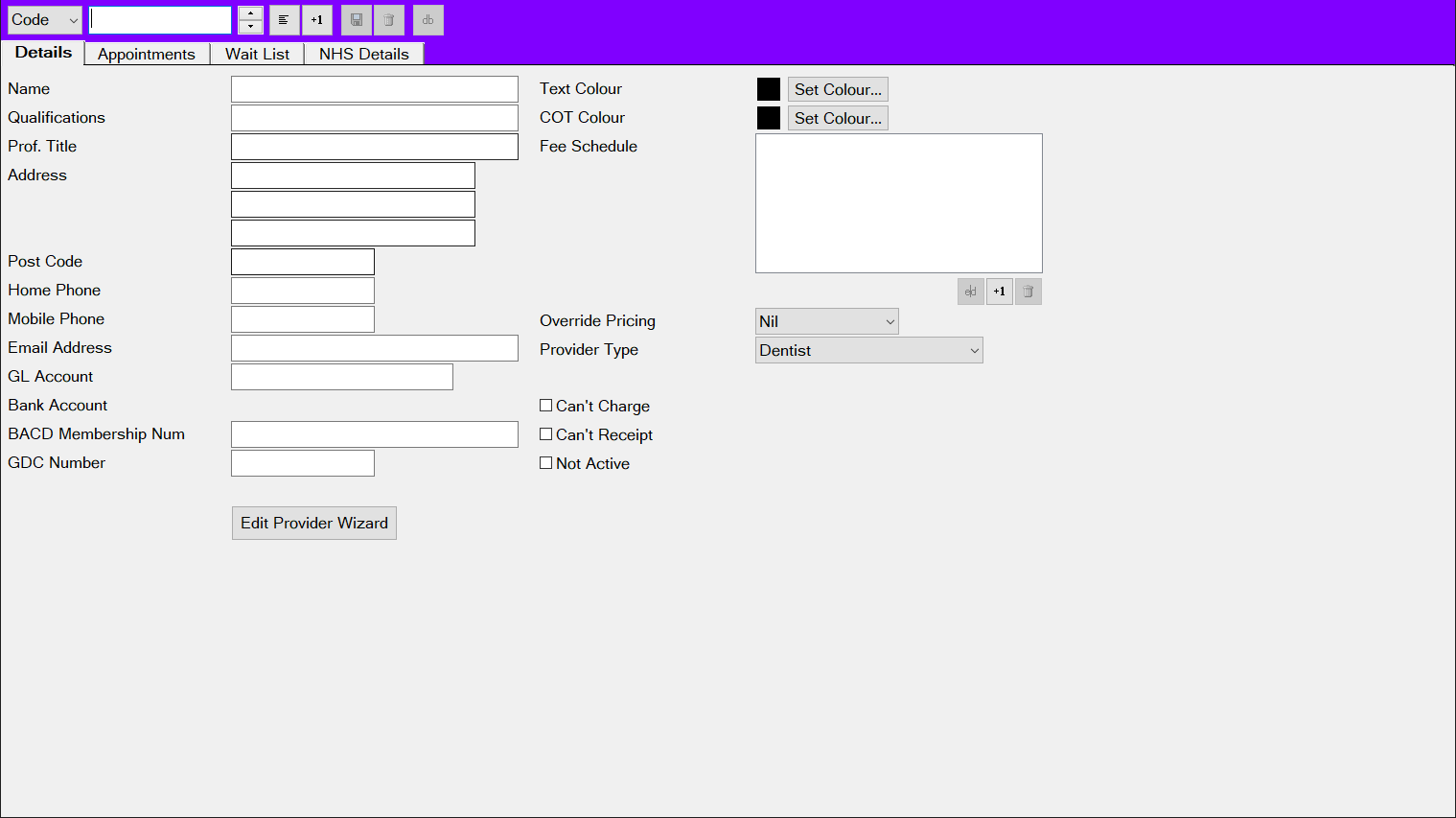 Select a provider using the Select a Provider button.

Highlight the required provider then click OK.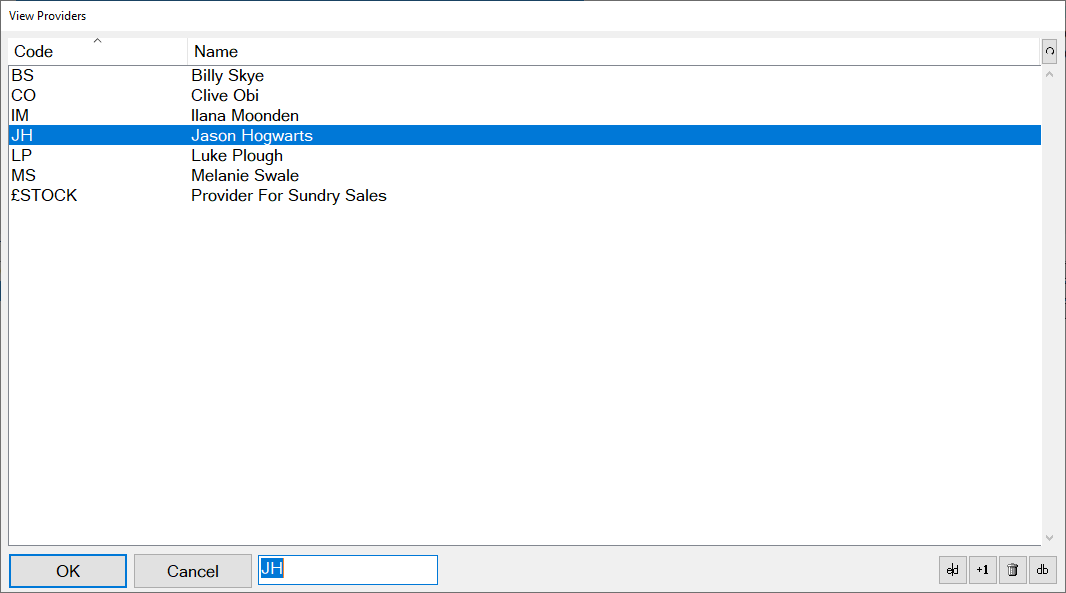 It is here you will be presented with the various options for the selected provider, these can be found along the top under different tabs.
Details
Select a field and edit this as required, the providers name and Professional title will appear in Online Booking if you have this feature enabled.
Once all changes have been made, click the save icon at the top of the window.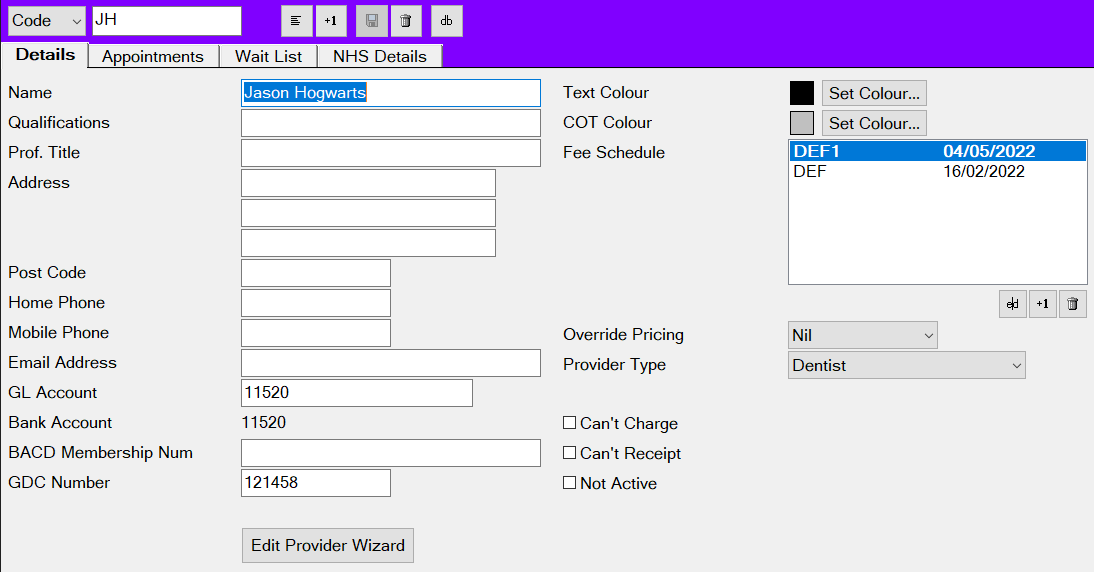 Appointments
This tab provides several options for configuration including the configuration of the selected providers appointment book.
To set the appointment colour and treatment plan colours for a provider, use this tab.
Select the Set Colour button to select a new colour for that provider.

Click OK to save your changes.


Note: You may need to close the appointment book (x in the top right corner) and reopen to see the changes.
If an email address is added to the Email Appointments field, EXACT will send an email to that address containing a list of the providers appointments.
The Teledentistry link is used as the default link when sending virtual appointments to patients. View more on teledentistry here.
Stickman settings for the length of each variant can be set if desired as well as the ability to enter estimated time annual leave or other occassions that may take a provider away from surgery.
A providers recall prompt can be activated/deactivated in the upper right.
Ensure you press the save icon to keep any changes once you are complete.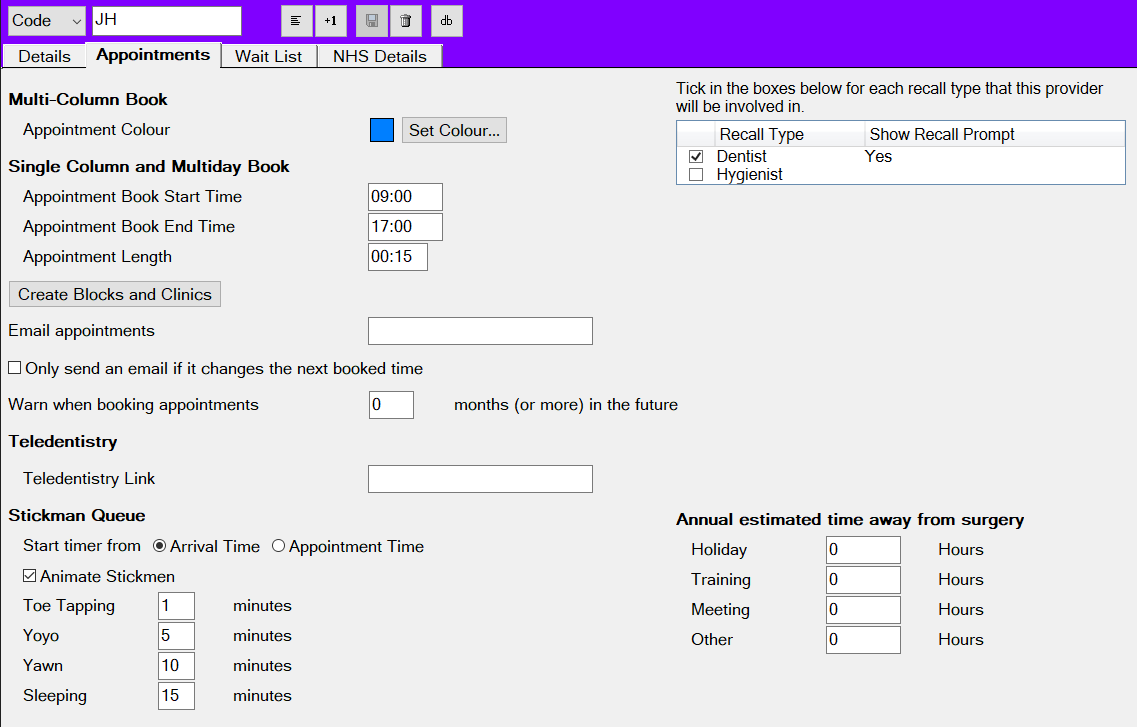 Wait List
All wait lists associated with a provider will appear if this option is enabled. View more about wait lists here.
NHS Details
This will only appear for practices with the NHS feature enabled. View more about configuring or editing a providers NHS details here.