Resetting your EXACT password
Please Note: If you believe someone may be accessing your account or another users account in EXACT, we advise you to change your password with immediate effect.
Tip: Your EXACT Administrator can set all users to Change their password at next login. 
Resetting your EXACT password
To amend your EXACT password.
Navigate to Configure - User Settings.
Click in the Password field then enter a new password.
Click the save icon to save this change.

In newer versions of EXACT there is an option to use Cloud Authentication. This feature allows access to a password strength indicator. To use this option,
Tick the box for Cloud Authentication.
Then click Update Password.
You will be prompted to enter a new password and confirm the password. The strength of password is indicated next to the entered password along with a colours ranging from red (weak) to green (strong).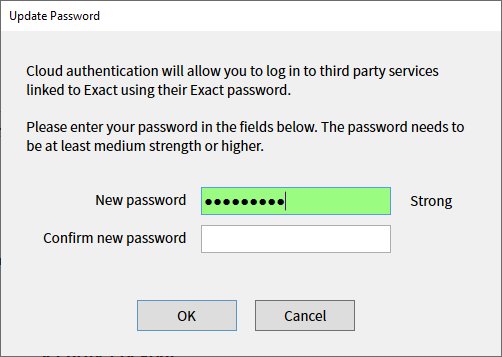 Resetting another users password 
To perform this, log into EXACT as a user with the security permission to edit other users' passwords or as an Administrator user.
Navigate to Configure - User Settings.
Select the USER from the menu.
Amend their password in Password field, if Cloud Authentication is enabled, skip to step 4.
If Cloud Authentication is enabled, an Update Password button will be next to the Cloud Authentication option.
Click this button, then enter a temporary password, the user will be prompted to change their password upon logging into EXACT.
Save the USER profile.


If the password box is greyed out and uneditable, this may either be because your user does not have permission to change passwords or the user is an SOE connect user, see below.
Resetting Passwords for SOE Connect users
If the user you wish to reset a password for is an SOE Connect user you can,
Click the forgot password button on the EXACT login screen
or navigate to

 

https://PracticeID.soeconnect.net

then

click forgot password on the website.
Enter the email address linked to your account then click the reset password link on the email to change your password.
(PracticeID will be your practice unique ID, i.e UKABC01).
If you need to change the email address linked to your SOE Connect account and SOE Connect admin user will need to change this, see: SOE Connect - User Management.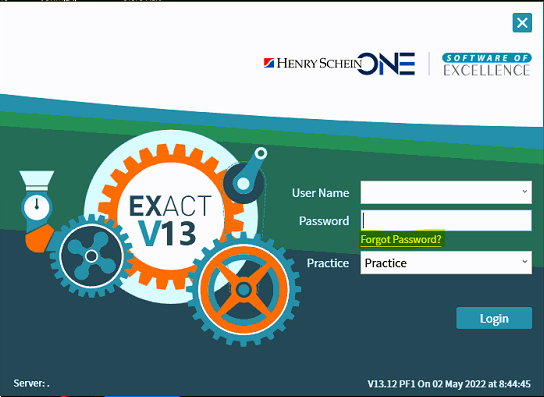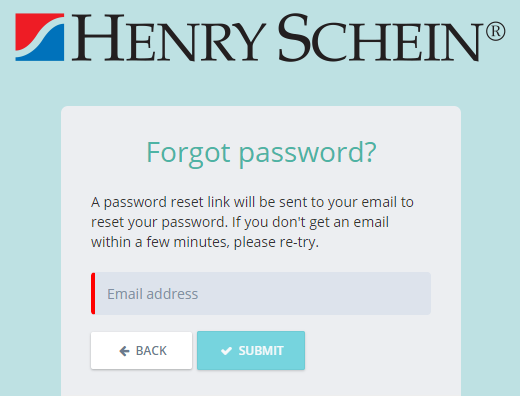 For internal/IT use only
If the forgot password link is not available from the EXACT log in screen for a SOE Connect user,
Open the login.ini file located in C:\ProgramData\SOEI\Exact.
Create a new line under the [LOGIN] header and copy the follow command:
ForgotPw.Practice=https://PracticeID.soeconnect.net/account/forgot-password.
Replace the PracticeID with your practice's ID and save the file. (if it struggles to save, save to desktop then copy and paste back into C:\ProgramData\SOEI\Exact and it will let you overwrite the existing file).