Charging Treatment to a Payment Plan
Once the plan has been created it will allow the dentist to charge treatment through from the COT to the payment plan.
Only select 'Apply Costs to Selected Payment Plan' if you want this treatment to show as a clinical cost that is being paid for by the invoices raised under the payment plan. If this is additional treatment outside of the estimate (such as a hygienist appointment) please select 'Invoice Costs now – don't use Payment Plan.'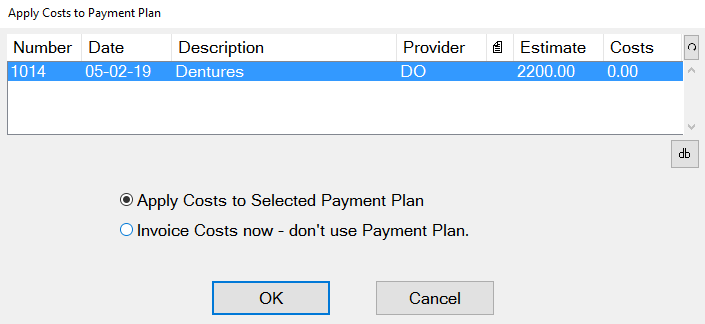 Anything that is charged to the selected payment plan will not make the patient in debt and will only be visible on the transaction screen if you view the clinical cost account or both accounts. You will not see these on the statement account.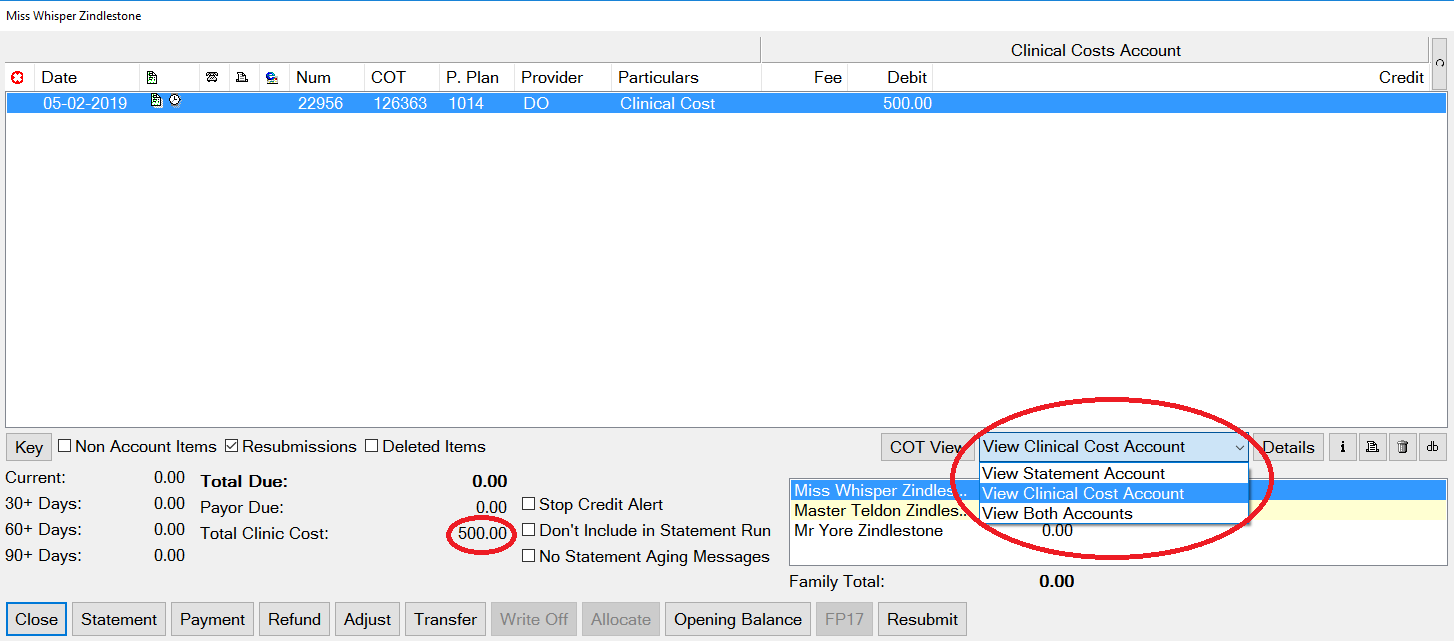 The statement account will show the invoiced instalments and the payments made by the patient towards these.