Tracking patient referrals
Tracking of patient referrals can be done on a patient level.
To access this area open a patient file then navigate to the Recalls tab. In the lower right you will find the Referral Tracking window.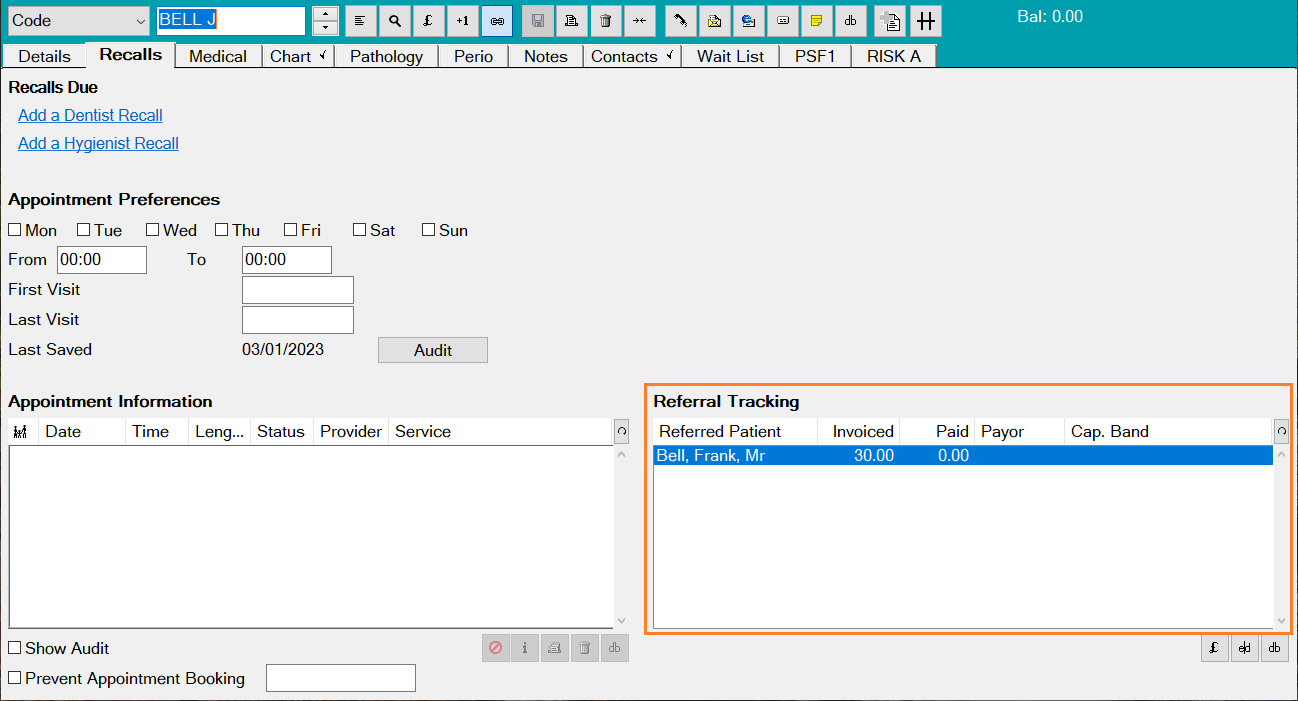 Referral Tracking lists all patients who have selected the current patient as their referral source.
For patients to appear in this list, a patient must be identified as a referral source, this is set on the referred patient's file.
This can be set via the Referred By field in the lower left of the Details tab.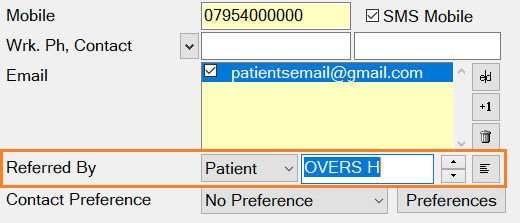 Use the report Top Referral Source by Receipts to view referral sources.