SMS Service Through a Proxy
Please contact Software of Excellence support if you are at all unsure about this, and require help to set it up correctly.
Set up the EXACT Proxy for all communication to work:
Leave Windows Proxy settings default (i.e. do not direct Windows Proxy to point at the same Proxy as EXACT)
(Administrator access required)
Configure EXACT Proxy settings in Configure > Settings:
proxy.address

proxy.port

proxy.user

proxy.password

if using Proxy for email, then proxy.for.email should be set to 1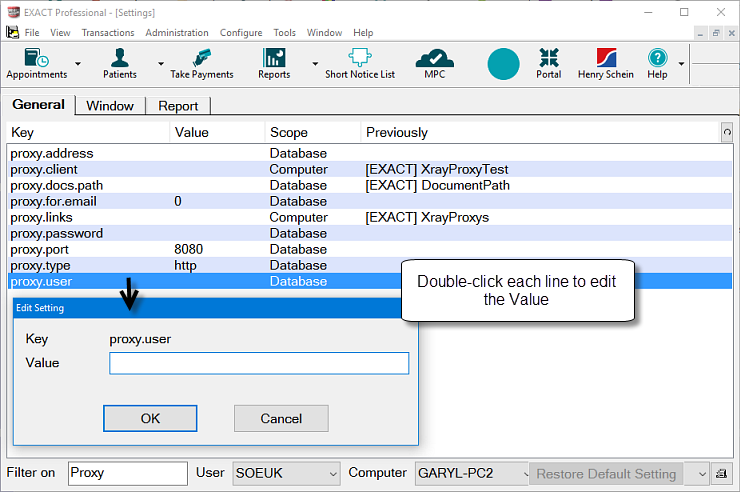 To test the new setting go into the Configure > Email Parameters menu option, and click Next until you see the "Test" button on the "SMS Messages" section, click this and see if it is successful.