This report gives you a list of patients and by using queries filter it based on a certain criteria.
Select Administration > Reports and double-click the Patient List Report: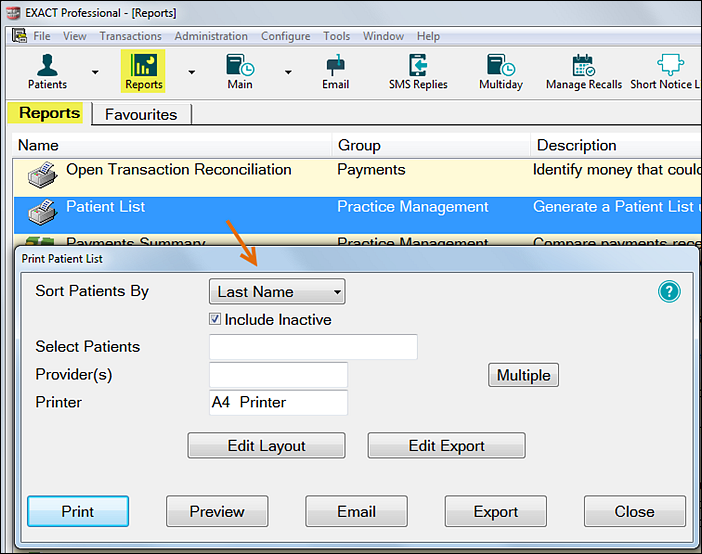 Sort Patients By: Select a sort criterion:
Use the Select Patients field to select, edit or create a new query to define the patients. For more information on creating/editing queries see Creating and Editing Queries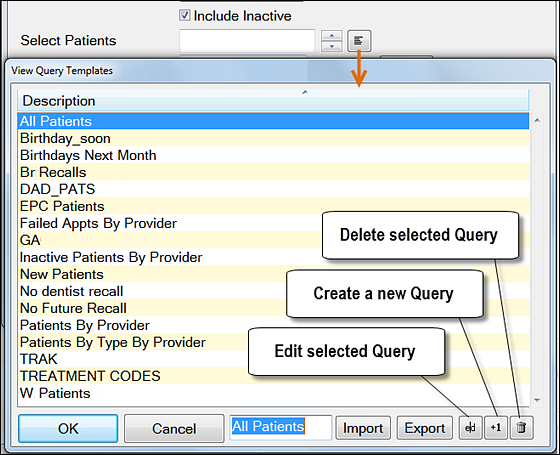 Provider(s): To limit the report to just the patients of one or more providers, select the provider using the or buttons, or the button to select more than one provider.
You can Print, Preview, Email or Export the list.
Example: