EXACT offers a wide variety of reporting options, ranging from management reports to financial reporting, clinical and marketing reports.
Please Note: The security level of a user determines which reports are visible, therefore you may not have access to all the reports covered in this article.
If you feel you would benefit froma report you do not currently have access to, please seek out your practice administrator. 
Reporting in EXACT is access via Administration - Reports or the Reports icon in the workspace.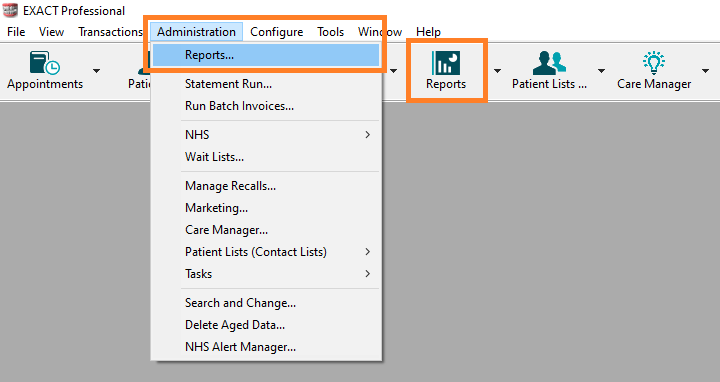 A list of all available reports will be displayed, as outlined further down this article, the list can be narrowed down via a filter option at the bottom of EXACT. Next to Filter by Group, click All to display reports associated to the chosen group.
The options available are: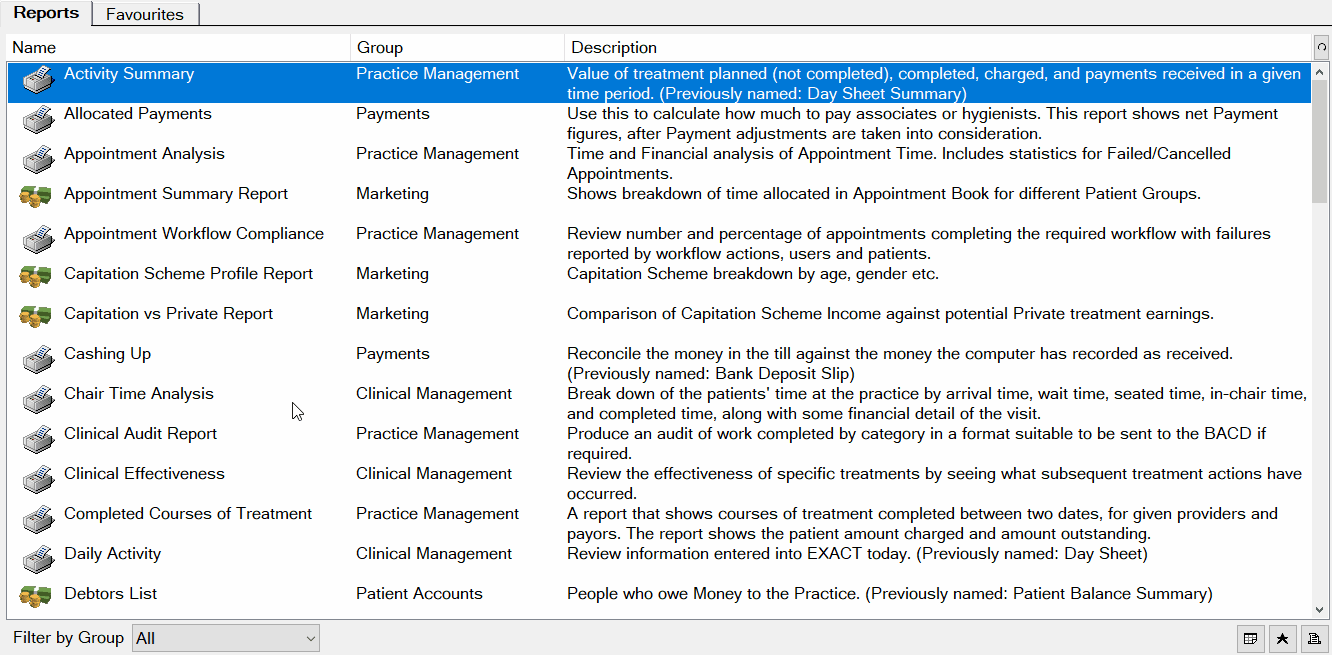 Patient Accounts - d
ebtor reports
Invoices - 
reports about invoices
Payments - reports about received
payments
Marketing - aides to assist in marketing decisions
Practice Management - perfect for managing your practice
Clinical Management - treatment and lab work reporting
Schemes - payor information
NHS (UK only) - reports specific to NHS practices