Report Purpose: The 'Batch Invoice' process enables you to process all the patient invoices for private treatment that has not yet been billed, and that have been marked in the "Edit COT" windows as to be included in the batch process.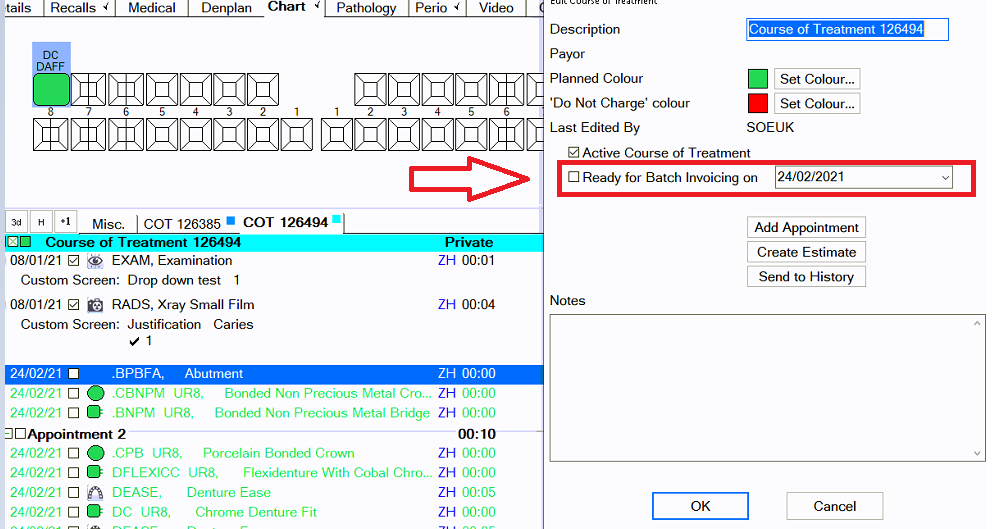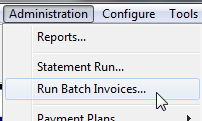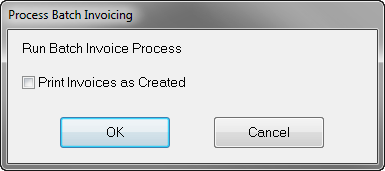 The 'Batch Invoice' process is run from the Administration > Run Batch Invoices menu item:

This will open a dialog like the following example:

If you wish to print patient invoices .... click on the check box to make sure it is ticked.

Click the button to start the batch process.