NHS Northern Ireland 3001 Code - Level 2 PPE for AGP services
The new 3001 code for Northern Ireland was introduced on 08/09/21. This code has no patient charges,
The code has a payor fee of £0.00 and should remain that way as any fees will be allocated and calculated by the BSO upon submission of treatment claims
BSO Statement: "Please advise Practices not to enter a value to their claims, as this will be allocated and calculated by the BSO upon submission of treatment claims."
In addition to the above I would like to confirm that there are no patient charges associated with SDR code 3001."
If you are missing this code please download the latest fee file. Updating NHS Payor Fees (Scotland & Northern Ireland). You will also need to be using EXACT version 13.439 or higher for the PPE2 code to be picked up on your NHS claims.
The code should be set up as per below within the NHS Fee Schedule configuration.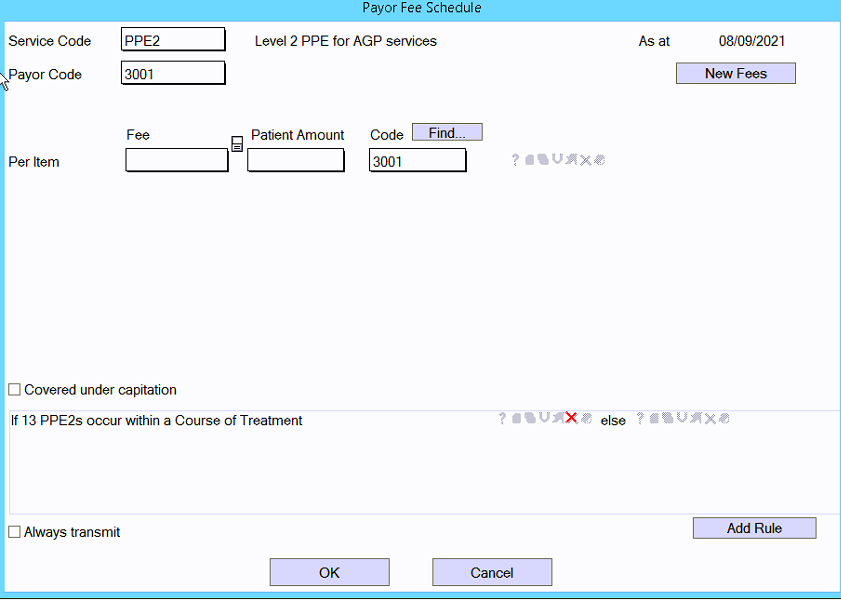 If you feel you missed our communications regarding this please contact the support team to update your practice email address.