SOE Connect Prior Approvals List
If the Connect user has permissions, they will be able to view the list of Prior Approvals on left side of the Connect page.
Latest Saved PA Requests (not yet sent to NHS)
The most recent 'Saved' record appears on top of the list EG: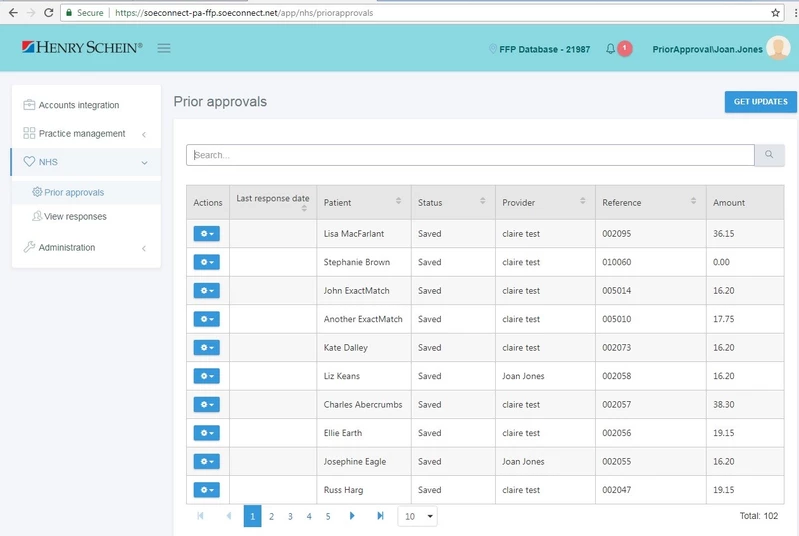 Latest PA Request (sent to NHS)
If request(s) have received a response from NHS, the most recent will be on top of this section of the list EG: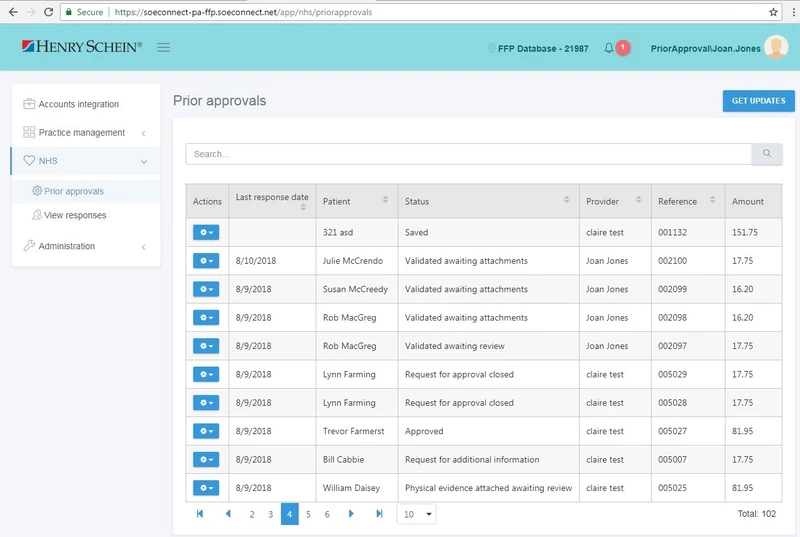 How to view Prior Approvals
EXACT allows you to access PA data from the NHS menu following the path below: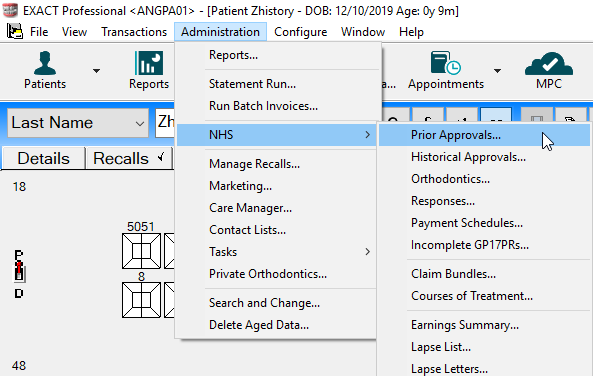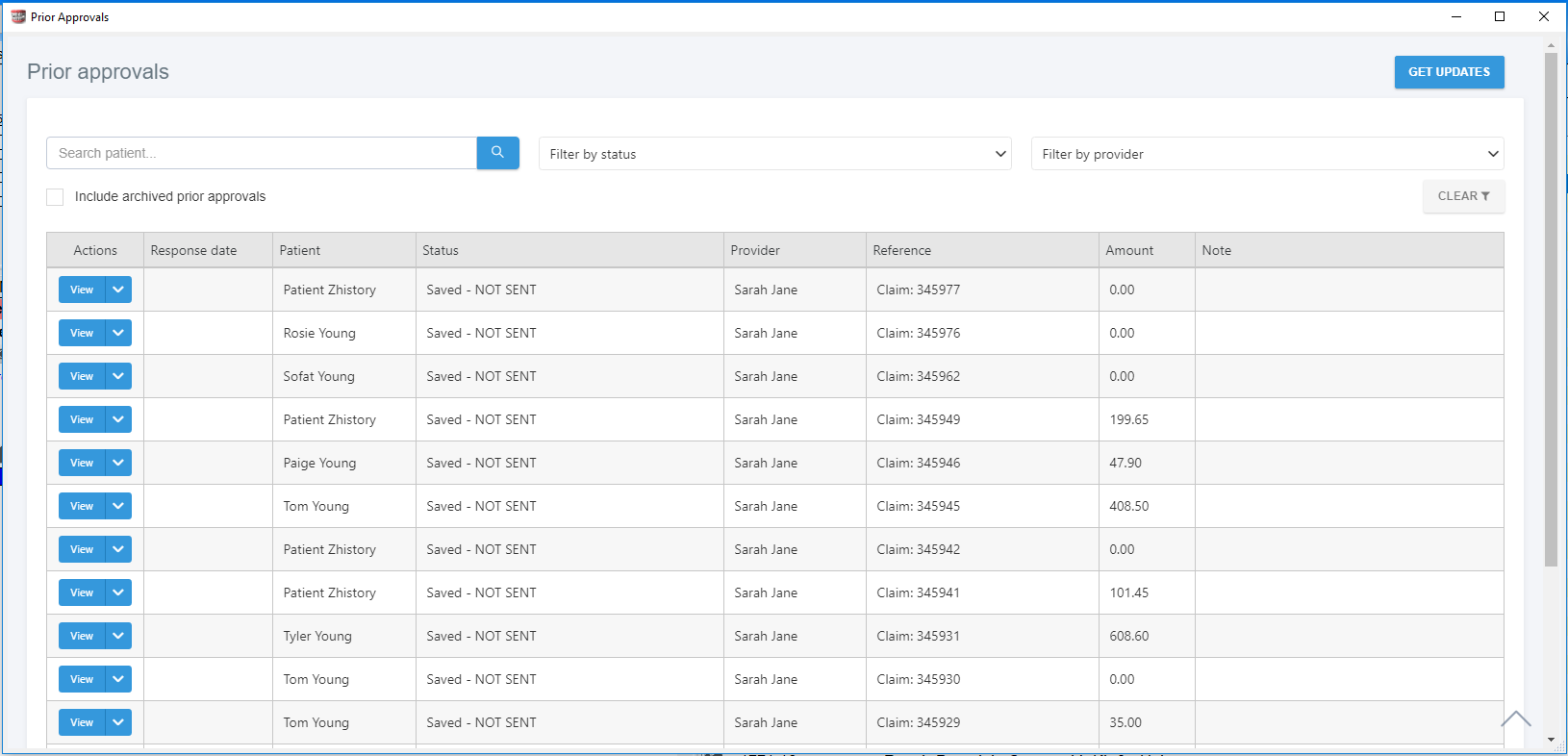 The payor window (File > Payors > select your NHS payor) also has a button at the bottom to see PA and Ortho responses. Checking this every few days allows you to ensure the NHS updates are being received correctly.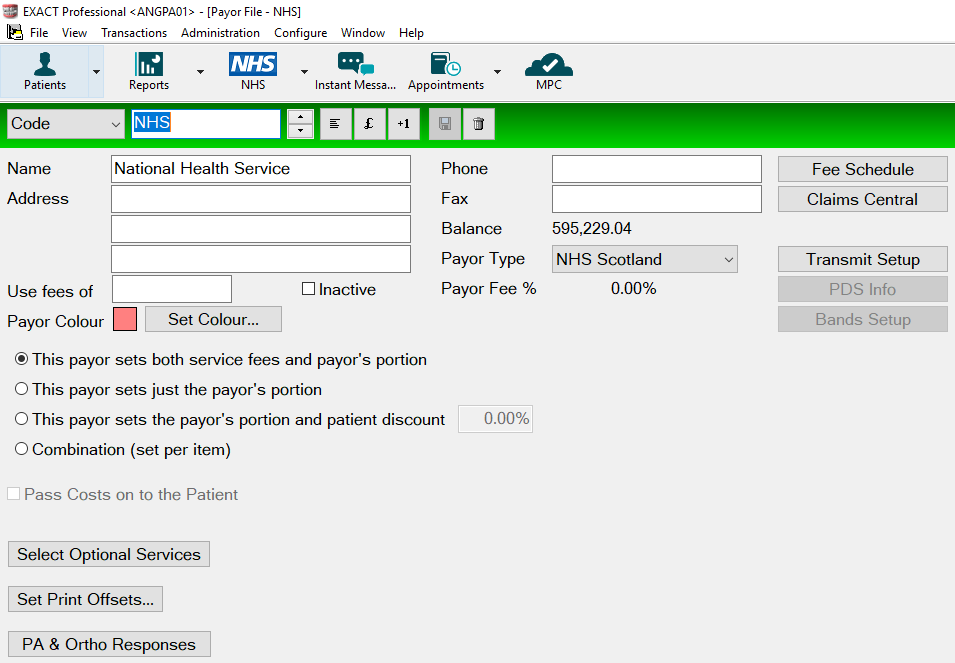 View Responses
If Connect user has permissions, also on left menu; they will be able to "View responses". These are dated messages sent from NHS for 'Provider tier limit updates' or any (system) 'Acknowledgment errors' EG: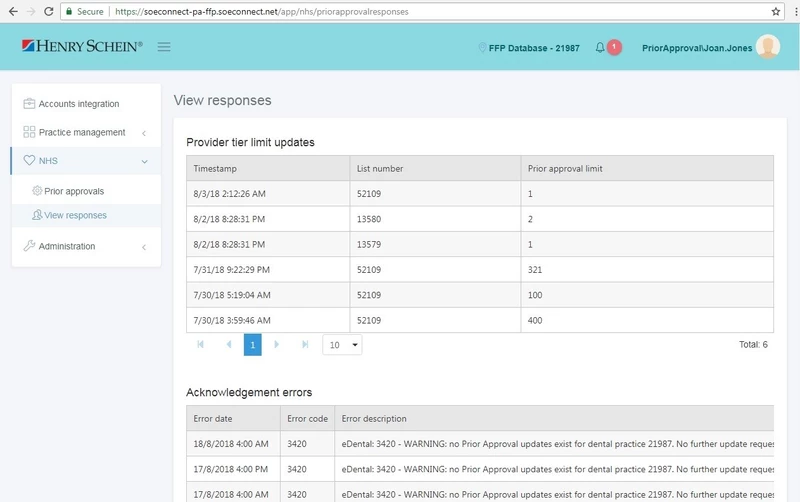 Audit Logs
If the Connect user has permissions, also on left menu under 'Administration'; they will be able to view 'Audit logs'. This is an audit trail of messages sent to NHS from Connect EG: