Making a Patient Inactive
If patients have not had an appointment for a long time, or are leaving the practice, you can mark them with an 'Inactive' status. This does the following:
Retains their records without removing them,

Enters a specified reason code on each patient's details tab,

Marks their surname and Patient Code with an asterisk (*) so they may easily be excluded from mailing lists, automatic appointment reminders, and various reports.
To make Patient records as inactive open the patient file and go to the Details tab. At the bottom left of the window, click in the checkbox next to the "Inactive" field to place a tick in it. You may also choose a reason code as an explanation: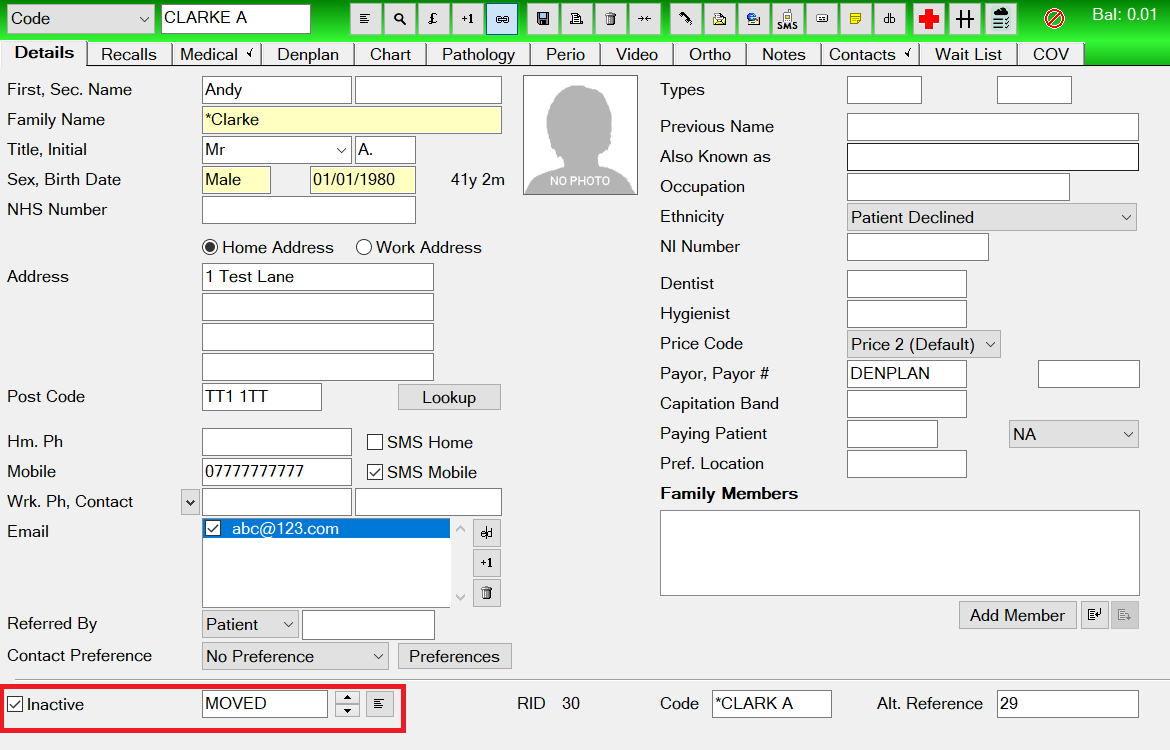 You can add a new inactive reason by clicking the Select an Inactive Reason and then click the +1 button
Add a code and a description and click Ok.
There is also a search and change option to mark multiple patient as inactive which is covered in our Making Lapsed Patients Inactive guide