Updating Patient Appointment Preferences
You can update Patient Appointment Preferences in the Recalls Tab on the Patient File.
Patient Appointment Preferences are used to identify when the patient can be seen for treatment.
It is used by the Appointment Search and the Short Notice List to decide when to offer patient appointments.
The "Prevent Appointment Booking" box will prompt users to warn them that this patient has been flagged to not book appointments for. You can add custom reasons as to why they have been ticked. When ticked you will see a prompt to disable that patients recall dates to stop them from receiving recall reminders too.
Prevent Appointment Booking being ticked also stops patients booking appointments via online booking. The following error will show to the patient if it recognises the patient has been flagged for "Prevent Appointment Booking".
EXACT looks at the patients name, DOB, mobile & email details before deciding if a patient is a match for online bookings. If a patient provides a different mobile/email to their existing saved information it may create a duplicate patient file and bypass this prevention flag.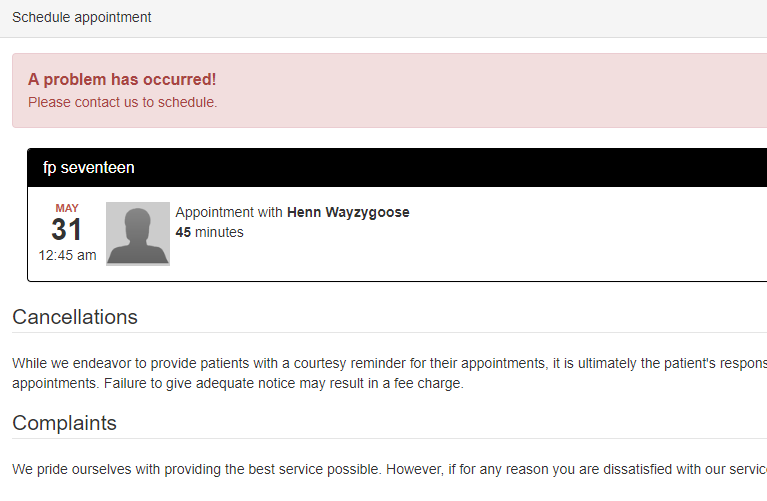 You can set the Appointment Preferences fields by days of the week and times of day for each patient as well as see a history of the patients appointment from here. See Recalls Tab for more information.