Setting Up Mandatory Fields and Default Values
To ensure that important data is recorded when creating a patient you can use Mandatory fields. Default fields can be used to auto fill fields that are always or nearly always the same, for example the address city or payor.
You can set these up in the Patient File Configuration by going to Configure->Patient File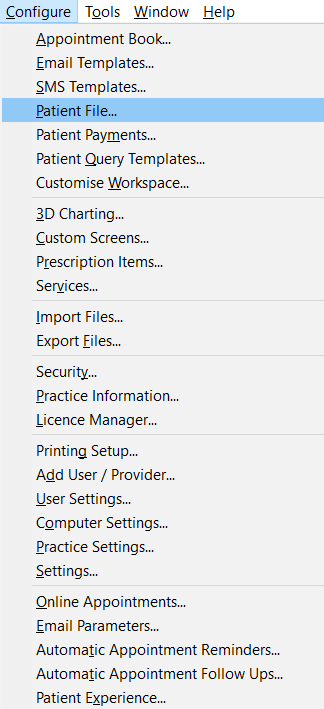 In the Patient Configuration you have 2 buttons, Mandatory Fields and Default Patient Details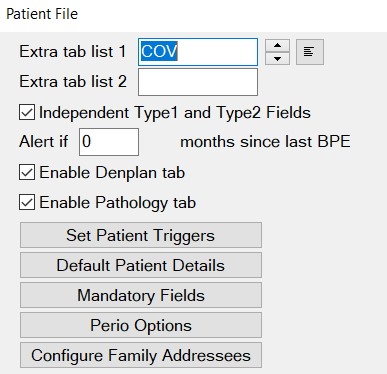 Clicking on Mandatory Fields will open up the Mandatory Fields window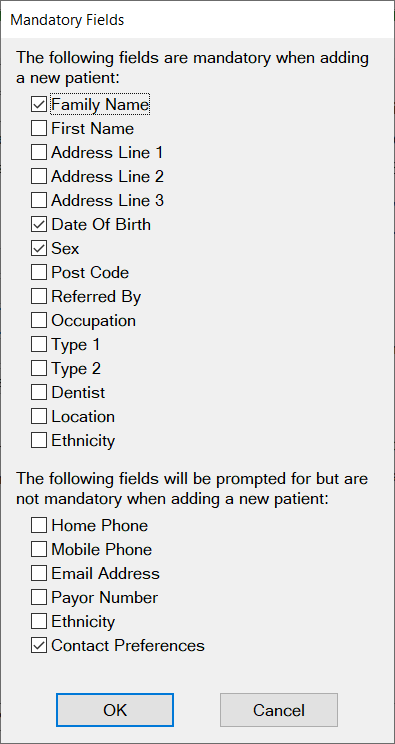 Tick the fields you want to make mandatory. In the bottom section you can mark fields that will not be mandatory but prompted for. Click Ok once you have finishes
For Default values click on the Default Patient Details button.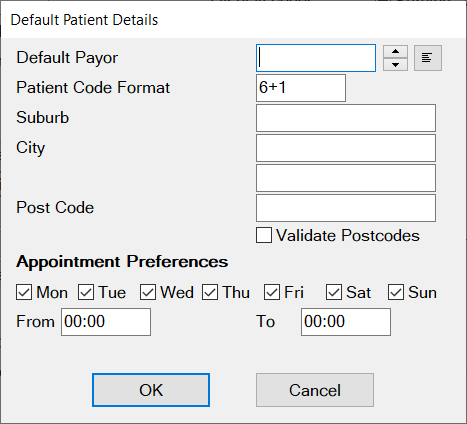 Add the details you want to be inputted as default and click Ok.
On the Patient File Configuration screen click Ok to accept the changes.