Work & Income New Zealand (WINZ) Patient Management
What is WINZ?
Work and Income New Zealand.
WINZ will loan money to people who can't afford dental treatment if they meet their low income criteria.
About the WINZ process
A patient comes into the practice and needs treatment. If the patient can't afford treatment, so they ask for a WINZ quote.
The Provider completes a WINZ Quote form
The patient takes the WINZ Quote to a local WINZ office. (The practice is not responsible for sending the quote).
If WINZ approves the quote, they loan the patient the money for the treatment. Repayments for the loan are deducted from future benefit payments.
WINZ gives the patient a WINZ Eftpos card loaded with the amount stated on the WINZ quote.
The patient has three days to return to the practice with the card so the practice can process the payment (like an Eftpos transaction).
A treatment appointment is booked once WINZ payment has been received
WINZ Set Up EXACT
The following EXACT configuration makes it easier to:
Track how many WINZ quotes turn into treatment.

Chase outstanding WINZ treatment easily in Care Manager

Chase FTA's for WINZ. If the patient continues to fail appointments, the practice may be asked to replay the payment to WINZ
WINZ added a Payor file
Add a Payor file = WINZ
Payor rule = combination (same as for HCF)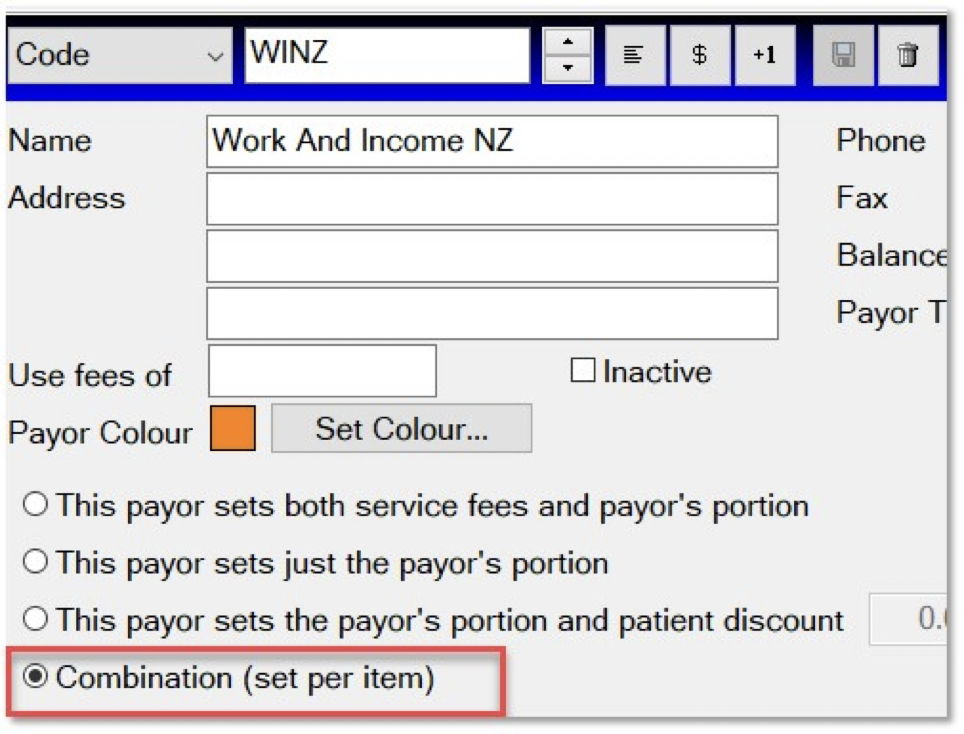 Benefits of WINZ as a Payor File
Selecting the rule 'combination' loads the private fees on the WINZ Tx plan, so there is no extra work for the Implementations team to set up another fee schedule.

The private fees appear on the patient portion field, so there is no debtor management required in the WINZ Payor file. i.e. WINZ debt continues to be managed at the patient level
It is easy to track outstanding WINZ treatments in Care Manager (including FTAs)

In the Payor WINZ file, you can quickly see if a patient has returned following their first visit.