NHS England and Wales - Deleting claims
On the occasion you need to cancel/delete a transmitted NHS claim, you will need to send this off for deletion.
Deleting an NHS claim
Tip: If you intend to re-create the claim to send off again after deletion, copy the original COT before send the claim for deletion.
Note: You will also need to wait for 48 hours after transmitting the deleted claim before transmitting the replacement.
Open the patient file.
Open their transactions window, using the monetary icon £.
Locate and select the NHS claim you wish to send for deletion.
With the claim highlighted, click Resubmit.
If you cannot view this button, you will need to gain access or speak with your system administrator.
The Course of Treatment (COT) will be opened and visible on the chart window.
Click TC to complete the COT.
On the TC window, a Delete Claim tickbox* will now be available.
*If this is not visible, click here to view instructions to view this option.
Click Send Claim and confirm any subsequent prompts.
The claim will be sent to the NHS for deletion with the next NHS transmission for the provider.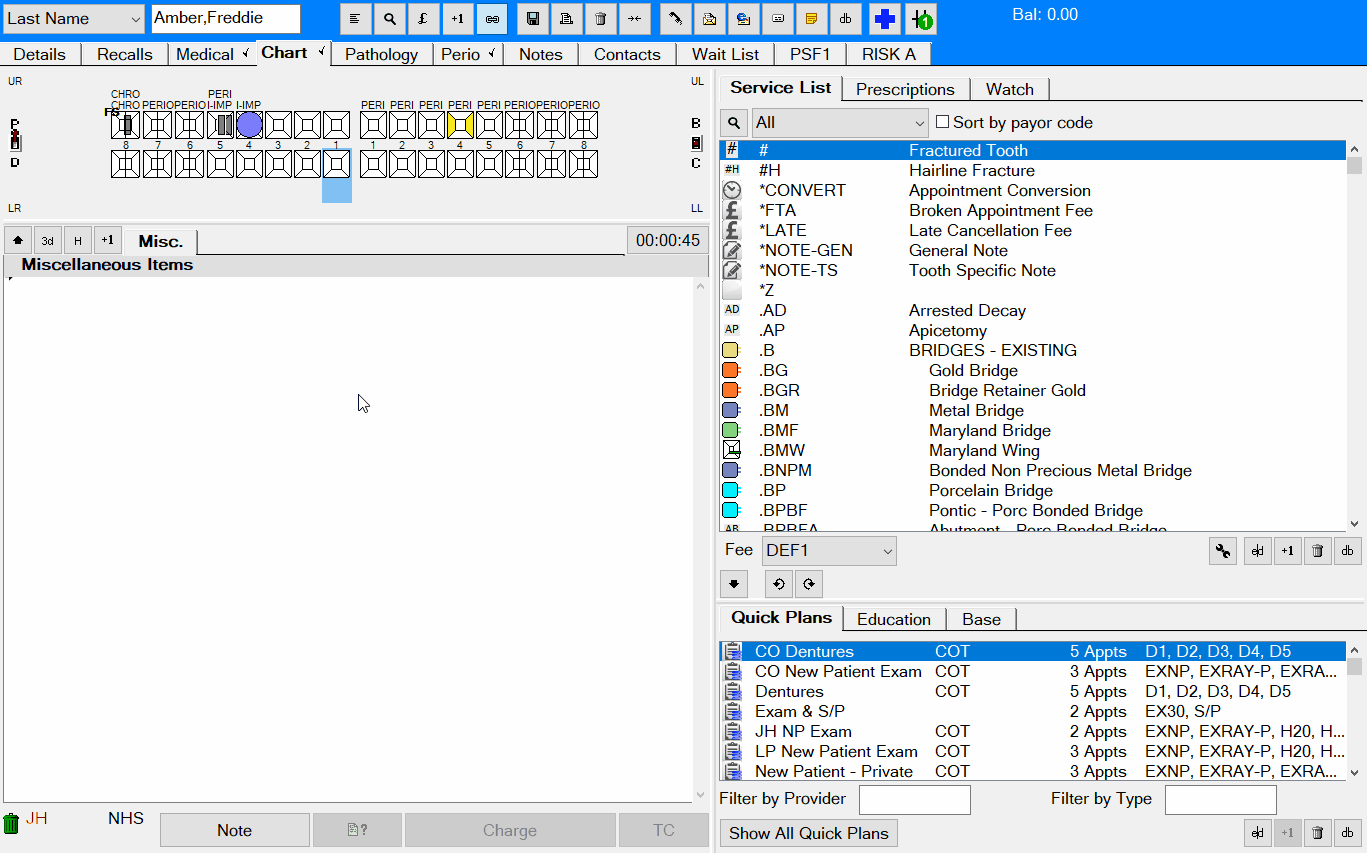 Delete Claim box is missing when TC'ing an NHS COT claim
From 1st April 2014, the observations tab was removed from the FP17 form and replaced with a delete claim button.
To send a claim as a deletion it needs to have been previously transmitted.
If it has already been sent twice the Delete claim box may not appear, if this is the case, follow the instructions below.
Click TC, the FP17/FP17W will show a

Delete Claim

tick box.
Tick this and click Send claim.
Any patient charges linked to the COT will be ignored as the claim has been deleted.