Printing/Exporting Medical History
Sometimes you will be required to Print or Export a patients Medical History for referral reasons for example.
There is an option to print/export an audit trail of all medical history entries for a patient, by means of the Include all medical history checkbox in the Print Patient Details screen.
With a Patient selected in the Patient desktop, select the Print button.

The Print Patient Details Screen displays: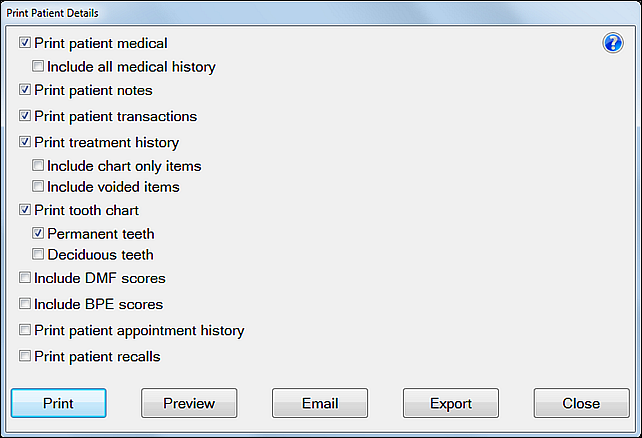 You can choose a number of options here but to get Medical History data make sure that 'Print patient medical' is ticked. 'Include all medical history' will give you all the audited information as well.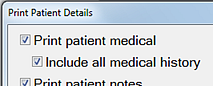 You now have the following options
Print - Print out a physical copy of the Patients Information.
Preview - Preview on screen what it looks like before printing.
Export - Export to a spreadsheet (.CSV File)
Email - Email the printed format as a PDF.
The patient's basic details (name, date of birth, address, contact details, last recall date) will be printed. In addition, any or all of the following options may be selected to be viewed or printed out:
Sample print output: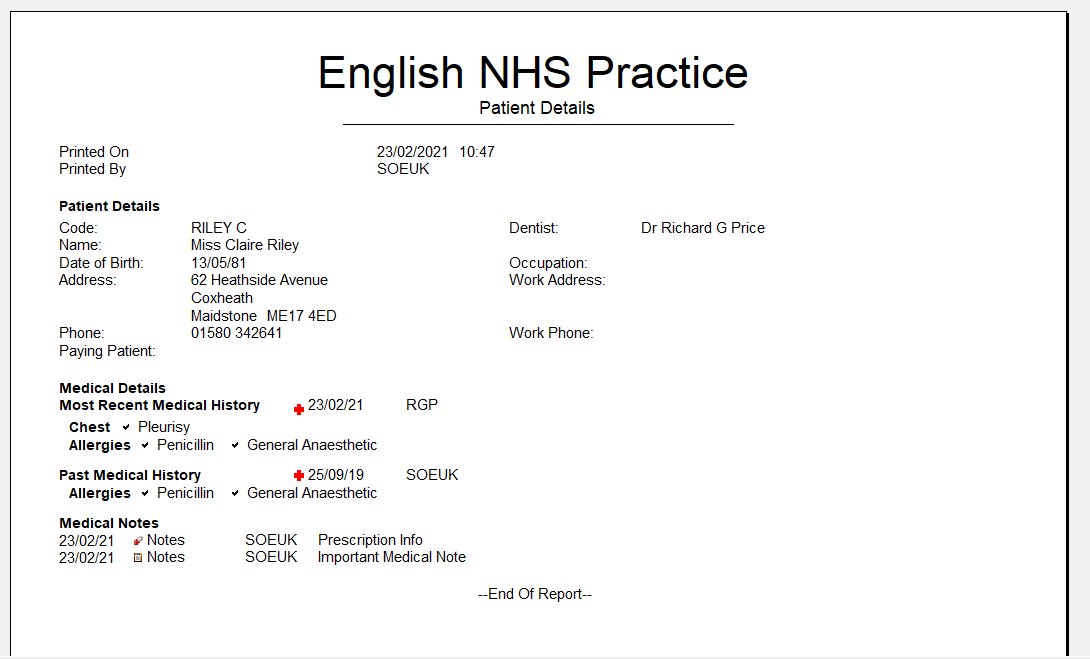 Please note, there is no way to print the medical history forms as they show within EXACT unless you print screen/snipping tool the screen and print them as an image.
Example of an advanced Fixed medical history that is not printable.