Contacting patients that have opted in
Contacting patients in bulk who have Opted in for Product & Service Information or Promotion can be done via Campaigns or by a patient list.
Patients who have opted in will have a tick in the below box on their patient details screen. See: Patient Contact Consent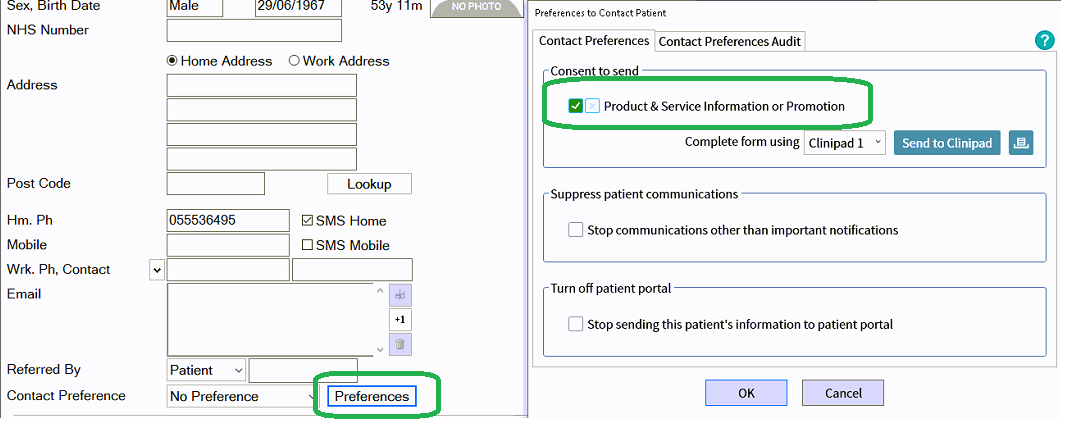 This query enables practices to differentiate patients who have given contact consent from patients who have not given contact consent.
The patient list query example below uses "With a sending Email Address" & "Without a check in inactive" (i.e Active patients), see: Creating a Patient List for help with creating a list like this.
On the list of available patient list conditions select "Contact Preferences" then Product & Service Information or Promotion and tick "Opted In"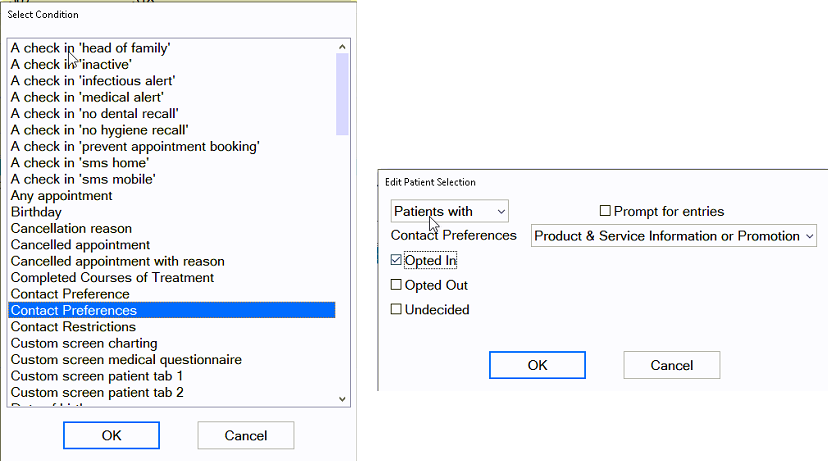 Example Patient List Query for finding Active patients, with an email address who have Opted in for Product & Service Information or Promotion