SOE Connect - User Management
Your Connect administrator can manage the permissions and security access for user accounts via the Connect website.
The address for your website will be in the following format:
https://PRACTICEID.soeconnect.net

Swap PRACTICEID For your Corporate Name if you belong to a corporate. If you cannot find your Connect homepage please contact Support for help.
An administrator can manage existing users by going to the Administration tab and clicking the User tab.
From here you will be able to edit a user's details or permissions by clicking the blue cog icon next to the intended user you wish to change.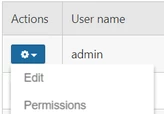 The User information tab will show the current information of the specific user. An administrator can use this tab to manage and edit any change of information such as email, name and even reset
the password of the user. Simply edit the information and click the Save button.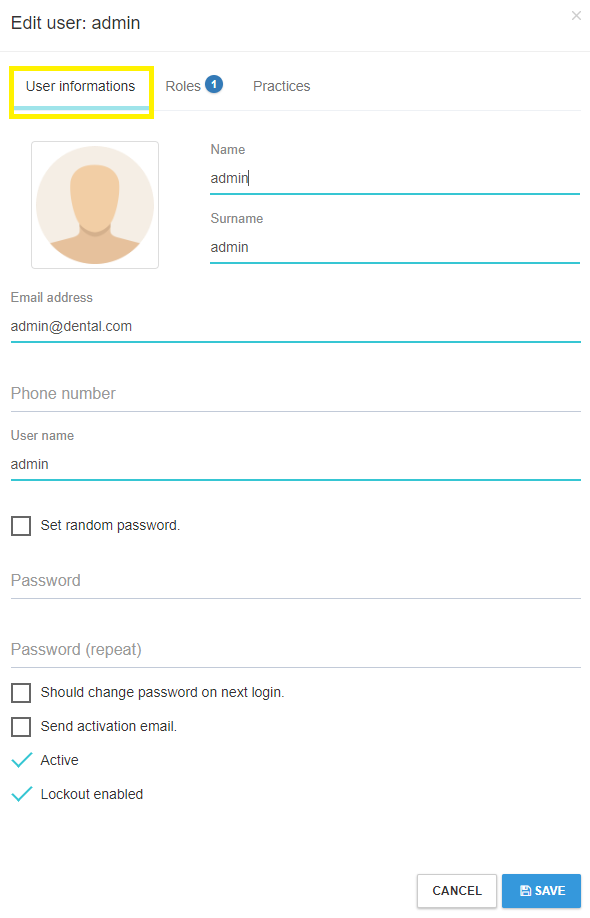 The Roles tab will list all available roles that are currently configured. Each role has a list of permissions which will be applied to the user if selected. A user can belong to multiple roles.
Managing permissions for a group of users becomes simpler as the administrator can change the role's permissions which will affect every user under that role.


Adding NHS information to a provider's profile on SOE connect
This will help solve issues with not being able to select the claiming dentist on a Prior Approval.
Log in to SOE Connect with an admin account. https://PracticeID.soeconnect.net (replace PracticeID with your practice's unique Practice ID, i.e UKABC01)
Look for admin user and then click the button to the left of the user under 'Select'
Now on the left hand side, press 'Practice management' and then 'Practice users'
Now press the 'Active users' tab to view all users.
Now for the dentist that you need to appear, press on 'Actions' to the left of the username and select 'Edit user'. You can now enter the list number under NHS provider number and then select save.
This should now work fine once they try another prior approval.