Updating GMS Fees / Prices
To update GMS fees follow the steps below. Please note you may require administrator EXACT access to do this.
1. Go to File->Payors.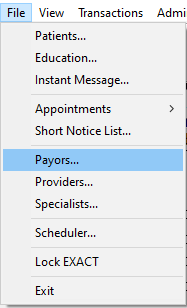 2. Select the GMS payor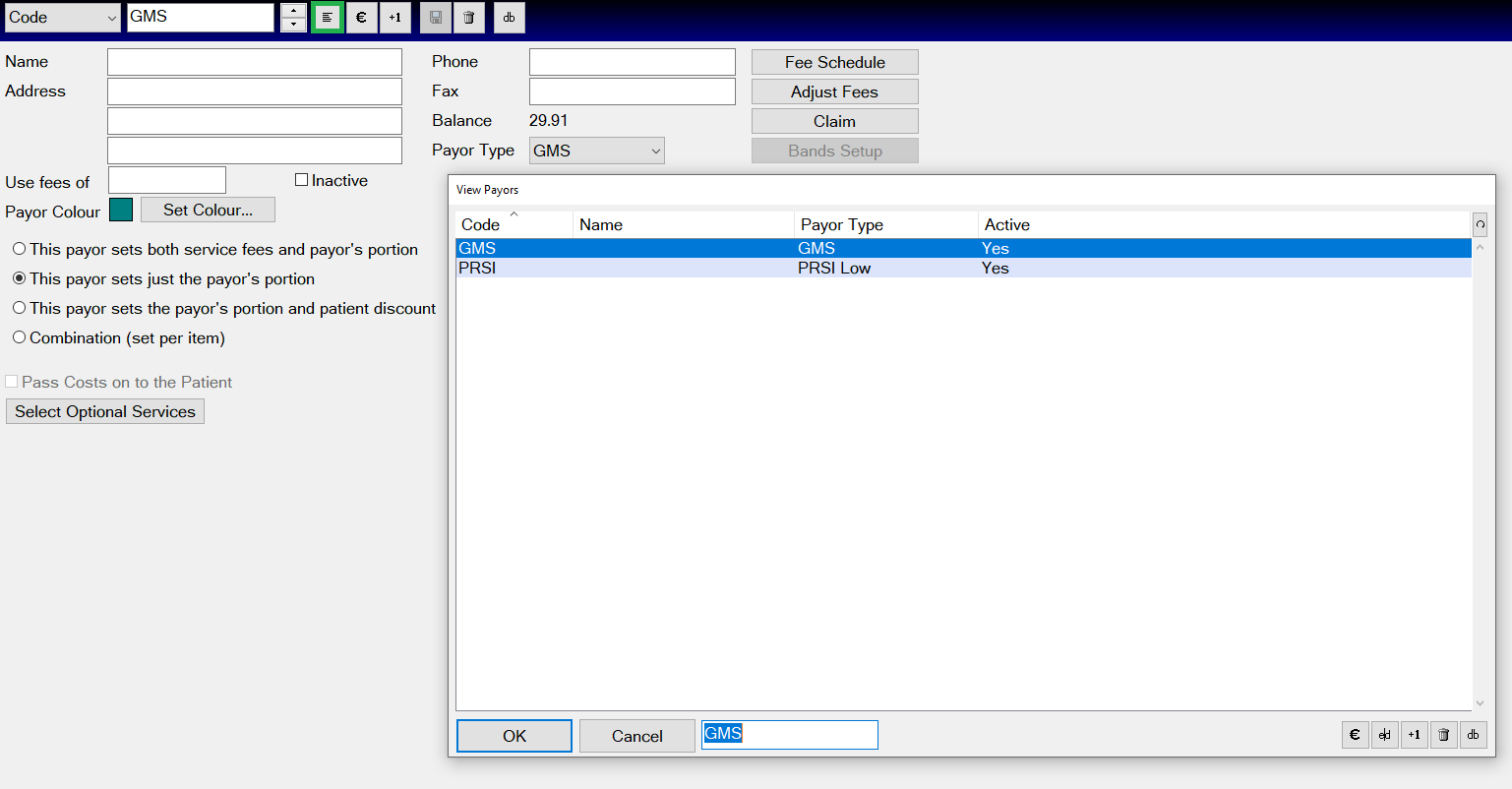 3. Click on Fee Schedule.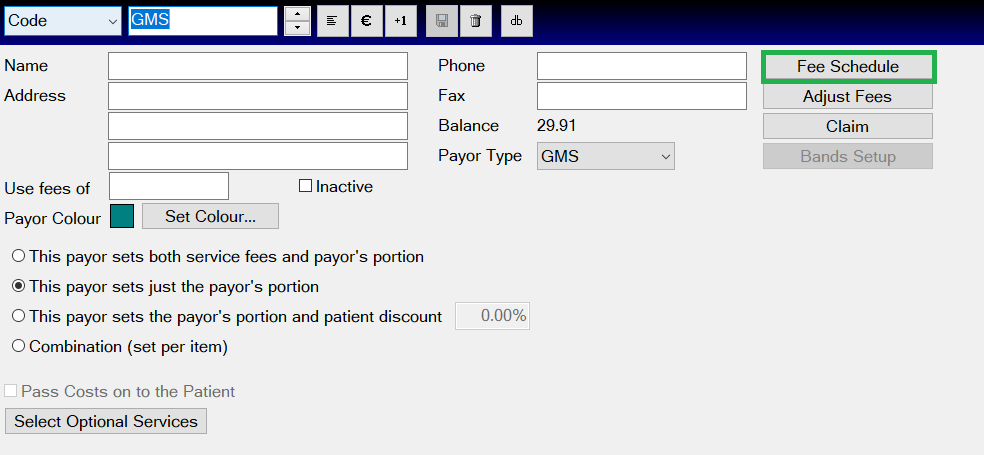 4. Find the GMS codes (To do this easily click on the Alternate Code column and enter A1 in the bottom left, the codes are currently A1 to A8 and B1 to B5).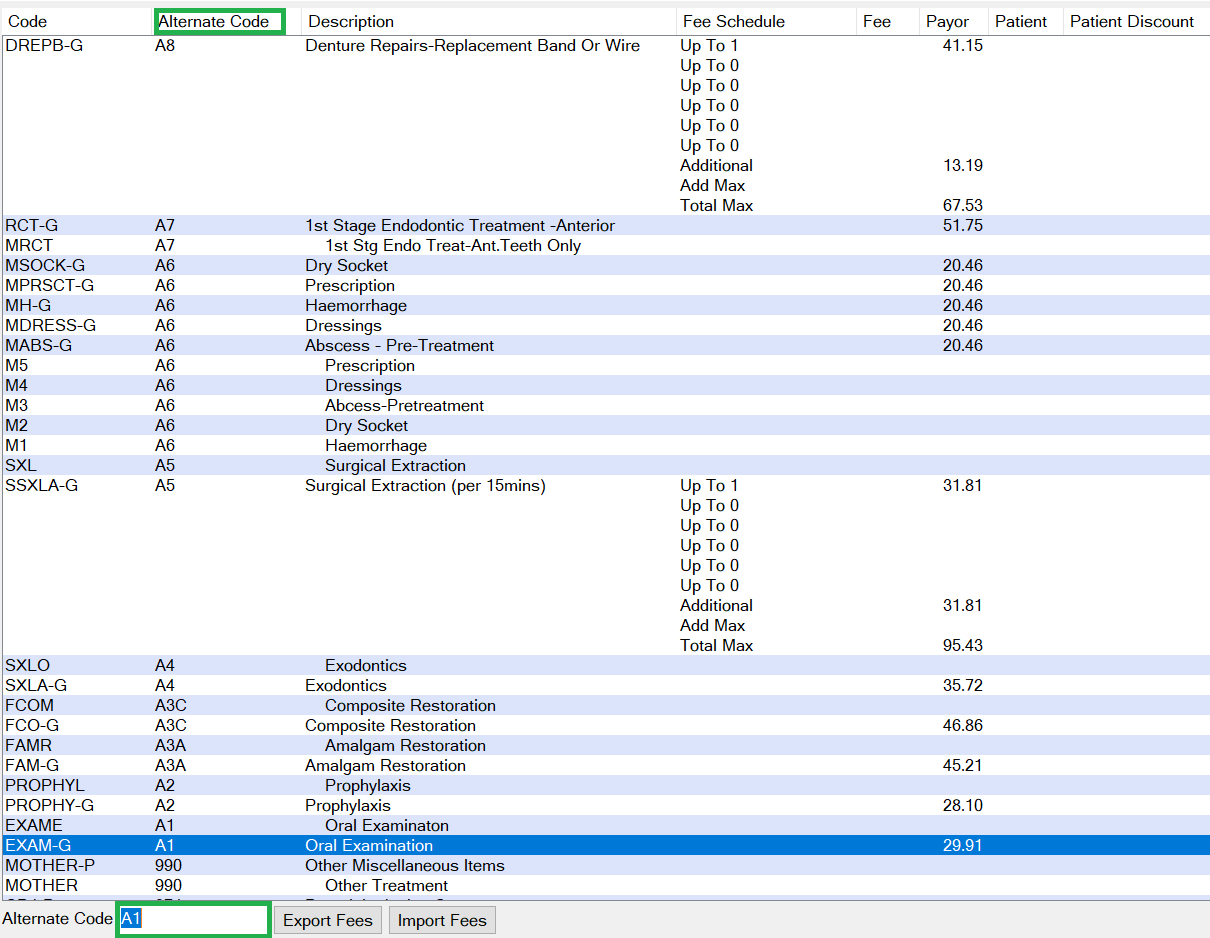 5. Change the Payor amount to the updated fee and click Ok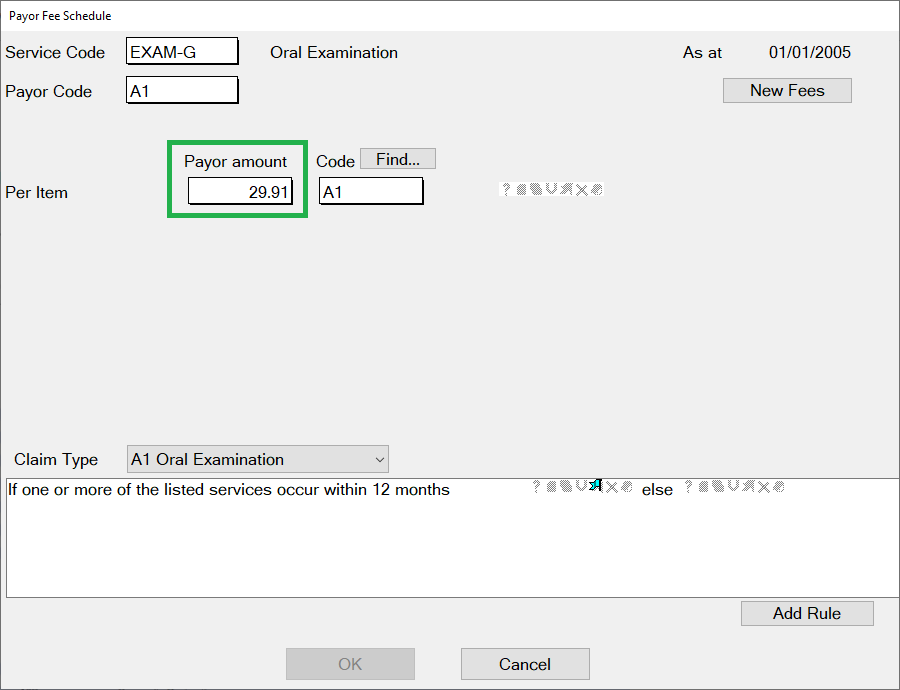 Repeat this for the other codes (A1 to A8 and B1 to B5).