Appointment notes can be either added via the edit appointment window or via the chart (this is useful when using Setting Up Planned Treatment Appointments in Workflow. (i.e user's in the surgeries may add appointment notes to be seen by reception when the planned appointments appear on the depart bar).
Edit/View Appointment Window and Notes
When creating a new appointment or editing/double-clicking on any existing appointment the Appointment Notes box shows any notes relating to that appointment. Only notes for appointments today or in the future will be editable.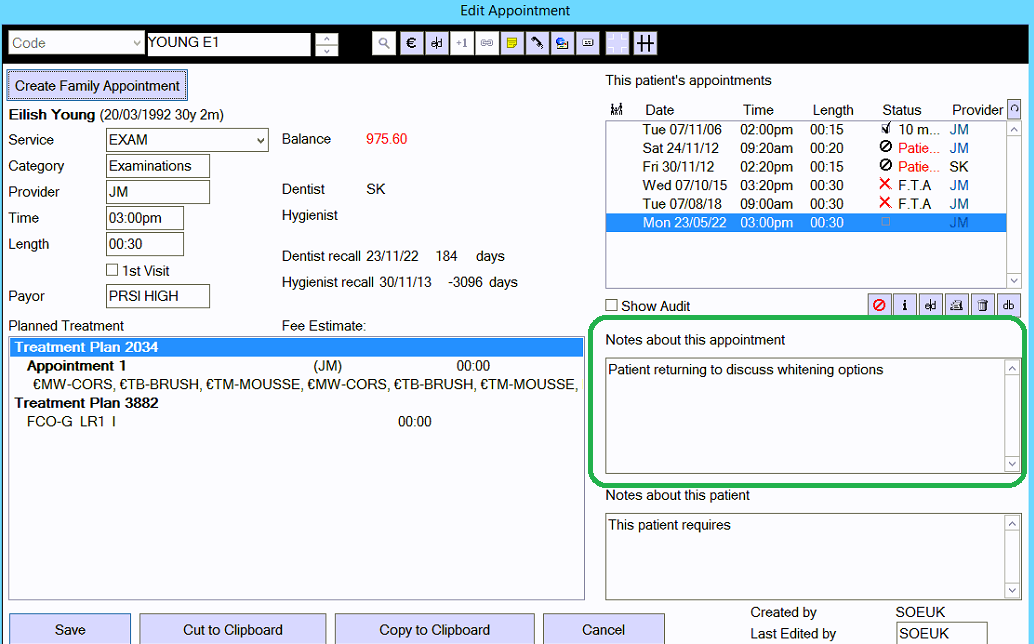 From this window you can also double click any other appointment in the appointment list to view notes about those appointments.
Cancellation notes will also appear in the same "Notes about this appointment" box.
Appointment Workflow
The workflow appointment notes can be first seen on the depart bar on the appointment book.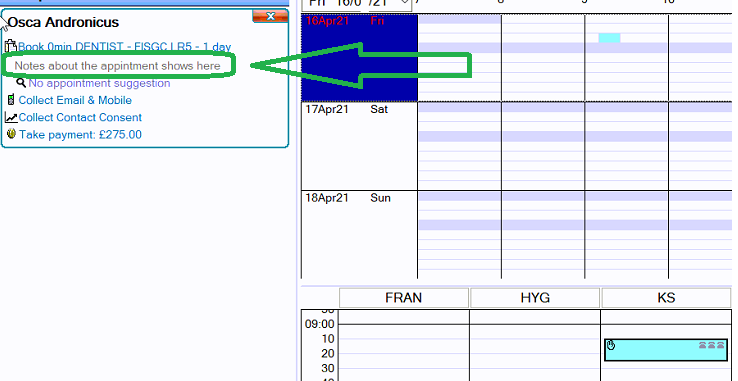 These are entered by the user double-click on the appointment (i.e Appointment 1) in the Treatment Area. Appointment notes, as well as appointment length and description can be added here.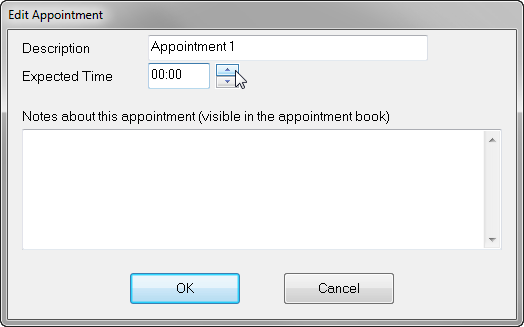 The notes will be visible at Reception and also attached to the particular appointment within the Treatment plan as well as the Depart bar for receptionists, as shown below:


An alternative to this method of communicating with reception/providers is to use Pop up notes, which you create by clicking on the Notes button on the Toolbar: